FOR IMMEDIATE RELEASE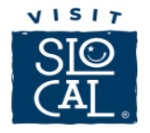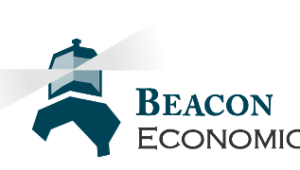 VISIT SLO CAL AND BEACON ECONOMICS RELEASE
SHORT-TERM VACATION RENTALS AND WORKFORCE HOUSING NEXUS STUDY
Countywide study examined short-term vacation rental impact on local housing affordability;
findings show no correlation between rentals and availability nor price
San Luis Obispo County, California, [Sept. 6, 2023]– Today, Visit SLO CAL (VSC), the countywide destination marketing and management organization for San Luis Obispo County (SLO CAL), and Beacon Economics, an independent research and consulting firm that delivers objectively-based economic analysis, released the findings of the Short-Term Vacation Rentals and Workforce Housing Nexus Study. The first-ever regional study was conducted to quantify the relationship between short-term vacation rentals and housing affordability in 21 communities throughout SLO CAL. Ultimately, study findings show there is no quantifiable data indicating that short-term vacation rentals are responsible for driving up rental and housing rates in SLO CAL or decreasing the availability of workforce housing. Instead, SLO CAL's limited housing supply, coupled with strong demand, are the primary drivers of high housing costs across the county.  
The study had two primary goals. First, to provide data and an empirical analysis to help inform SLO CAL stakeholders and policymakers about the nature of the short-term rental (STR) market. Second, to provide an understanding of the relationship between STRs and the broader housing market in SLO CAL, as well as to measure the impact of STRs on the supply of workforce housing across the county.
An analysis was conducted of STRs and the housing markets in the seven cities and the unincorporated areas of the county (where data was available) and was divided into four primary parts. Part one established the importance of the tourism industry to the county's economy. Part two traced STR activity in the county and its communities over the past decade. Part three assessed the local housing market and housing affordability in the community. Finally, part four analyzed the relationship between STR activity and housing affordability throughout SLO CAL.
"With more than 7.4 million annual visitors generating $2.15 billion in economic benefit, tourism is crucial to the local SLO CAL economy. Short-term vacation rentals are an important part of providing additional capacity and experiences, which enable unique visitation across the destination. Equally, workforce housing for the 26,000+ workers the tourism and hospitality industry employs each day in SLO CAL is a growing concern," said Chuck Davison, President and CEO of Visit SLO CAL. "As we pursue a more sustainable tourism industry, it's important for Visit SLO CAL to understand the benefits vacation rentals provide versus the cost to our community. We commissioned the study to analyze the nexus of short-term vacation rentals and their impact, if any, on the affordability of workforce housing. The study shows a nexus does not exist. It remains important that Visit SLO CAL work closely with local governments to encourage the funding and development of additional workforce housing for our industry and others."
Ultimately, Beacon Economics determined for STRs to affect housing affordability in a community, two things must be true. First, STR activity reduces the supply of housing in a community. Second, STR activity specifically removes from the market the type of housing lower-income households resides in. 
"Today's travelers are seeking more variety in lodging options, including short-term vacation rentals. Opponents of short-term vacation rentals assert that they have a negative impact on local affordable housing. However, the reality is that affordable housing in SLO CAL is impacted, like much of California, by low inventory," said Christopher Thornberg Ph.D., founder of Beacon Economics.
Key study findings include:
In 2022, tourism accounted for nearly 10% of the countywide GDP or $62.7 million in transit occupancy tax (TOT). Of that, short-term rentals contributed $12.2 million (more than 19%) of the total TOT.
Across the county, only 2.7 percent of the housing stock in SLO CAL is devoted to STR activity.  Active STR listings account for only about two percent of the total housing stock.
If STR properties in SLO CAL were converted to long-term rentals, they would not provide accessible and affordable housing options for lower-income members of the community.
Converting all short-term rental properties to long-term rentals would only have a negligible effect, reducing the price that renters would face by less than one percent.
Housing affordability issues are not new to SLO CAL and long pre-date the rise in STR activity.
Overall, STR activity is occurring in the wealthiest parts of the county, which are home to fewer low-income households.

The majority (86%) of STRs in SLO CAL are single-family homes that are part-time owner-occupied by high-wage earners (individuals and families) making $150,000 or more per year.
The average $1.2 million value of an STR property in SLO CAL makes it challenging for a median-income worker and is far out of reach for lower-income households.

The largest growth of short-term vacation rental activity in recent years has been in Paso Robles and in the unincorporated portions of the county. Paso Robles accounts for less than 10% of the county's housing stock, yet it comprises one-quarter of all short-term rentals.  A sizable proportion of STRs are also found in the unincorporated portion of San Luis Obispo County, which accounts for nearly one-third of all STR activity in the county.
To read a copy of the Short-Term Vacation Rentals and Workforce Housing Nexus Study, please visit https://www.slocal.com/partners/research-resources/.
###
ABOUT VISIT SLO CAL:
Visit SLO CAL is the countywide non-profit destination marketing and management organization (DMMO) for San Luis Obispo County (SLO CAL). Visit SLO CAL is responsible for promoting SLO CAL as an attractive travel destination and enhancing the public image as a dynamic place to live and work. Through the impact of travel, Visit SLO CAL strengthens the economic position and provides opportunity for all people in the community. Built on research with a strategy of continuous improvement, Visit SLO CAL aims to establish SLO CAL as a favorite West Coast destination known for its signature slower pace of life and unique mix of incredible, immersive guest experiences. For more information, go to SLOCAL.com.
ABOUT BEACON ECONOMICS:
Beacon Economics, LLC is an independent research and consulting firm dedicated to delivering accurate, insightful, and objectively based economic analysis that enables its clients to make informed decisions about investment, growth, revenue and policy. The company is certified as a Small Business Enterprise (SBE) with the state of California.
Media Contact:
Sara Gorgon, MMGY NJF
702.686.1585  I   sgorgon@njfpr.com