FOR IMMEDIATE RELEASE
Over 20 local partners to be featured each day, enhancing the offerings for locals and travelers visiting San Luis Obispo County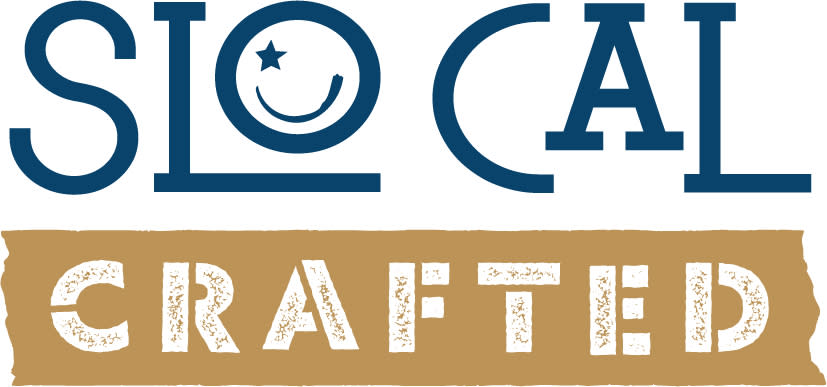 Photo courtesy of Visit SLO CAL (Download here).
(Banner photo courtesy of Brittany App via California Mid-State Fair)
San Luis Obispo County, California, [July 12, 2023] – Visit SLO CAL (VSC) is proud to announce an exciting new initiative: the introduction of a dedicated showcase for SLO CAL Crafted products at the California Mid-State Fair Marketplace in Paso Robles. This activation will provide a platform for local makers to introduce and sell their products while highlighting SLO CAL (San Luis Obispo County) as a destination with unique offerings.
The SLO CAL Crafted booth will be open during the entirety of the fair, from July 19 to July 30, operating Monday through Thursday from 4:00 pm to midnight, and Friday through Sunday from noon to midnight, and will offer a wide range of products from exquisite crafts to artisanal goods.
"We are incredibly excited to bring this new concept to life and highlight our SLO CAL Crafted partners to fairgoers," said Cathy Cartier, Visit SLO CAL's Chief Marketing Officer. "This initiative not only celebrates the extraordinary talent within our community but also provides fairgoers with a chance to directly support these certified local businesses and experience locally sourced products from SLO CAL. We encourage everyone to come out and experience these products firsthand."
In supporting locally certified crafters through the SLO CAL Crafted initiative, "Meet the Maker" demonstrations will take place throughout the week as outlined below:
SLO CAL Crafted Booth "Meet the Maker" Demos
Friday, July 21 | 4:00 pm to 6:00 pm | The Groves on 41: Learn from our very own The Groves on 41 about growing award-winning olive oil in SLO CAL paired with olive oil tastings! Presentations start at 4:00 pm and 5:00 pm.
Saturday, July 22 | 4:00 pm to 6:00 pm | Tied + True Goods: Discover the art of macrame making with Lindsey Altman as she demonstrates her creative talent right in front of you!
Friday, July 28 | 4:00 pm to 6:00 pm | Yes Cocktail Co.: Mix mocktails with the experts of mixology at Yes Cocktail Co.!
Saturday, July 29 | 4:00 pm to 6:00 pm | The Mayan Collective: Discover the science behind candle pouring featuring 100% soy wax and premium phthalate free fragrance oils.
Additionally, more than 20 participating partners will exhibit their products for sale each day of the fair at the SLO CAL Crafted booth. The full list of partners are as follows:
Kelpful
Surf Gems
Root Elixirs
Forever Stoked
Heidi Petersen Ceramics
FABLERUNE
Cayucos Collective
Moonrise Parlour
The Mayan Collective
Yes Cocktail Co.
The Groves on 41
Spice of Life
Life Elements
California Lavender Honey Farm
Mical Skincare
Maven Leather
Tied + True Goods
Chubby Cheeks LLC
Mama's Macarons
Corberosa Coffee
Central Coast Glow
CASS Winery
Queen Bee Caramels
SLO CAL Crafted partners are renowned for their commitment to creating high-quality, locally made products that embody the spirit of SLO CAL and contribute to the county's economic growth. Detailed information about the SLO CAL Crafted brand can be found at SLOCAL.com.
For more information about the California Mid-State Fair, check out Visit SLO CAL's website HERE. For more information about Visit SLO CAL, visit SLOCAL.com or email Mayla Lohnes, Mayla@SLOCAL.com.
###
ABOUT VISIT SLO CAL:
Visit SLO CAL is the countywide non-profit destination marketing and management organization (DMMO) for San Luis Obispo County (SLO CAL). Visit SLO CAL is responsible for promoting SLO CAL as an attractive travel destination and enhancing the public image as a dynamic place to live and work. Through the impact of travel, Visit SLO CAL strengthens the economic position and provides opportunity for all people in the community. Built on research with a strategy of continuous improvement, Visit SLO CAL aims to establish SLO CAL as a favorite West Coast destination known for its signature slower pace of life and unique mix of incredible, immersive guest experiences. For more information, go to SLOCAL.com.