Summer is a beautiful time in San Luis Obispo County, treat yourself and your wallet to these free summer activities:
1. Free Concerts at the California Mid-State Fair
The California Mid-State Fair is open July 18th to July 29th in Paso Robles and offers free concerts nightly with your paid fair admission. With over 20 artists to choose from in genres ranging from country to rock, you're sure to find a few to boogie down to. Click here to see this year's lineup. Get ready to enjoy a night on the town with live music and endless fun!

2. Annual Pancake Breakfast 
On Wednesday, July 26th head over to Paso Robles City Park for the Annual Pancake Breakfast. Join the community and get a local taste of Paso with FREE pancakes. Tickets can be found at any downtown merchants.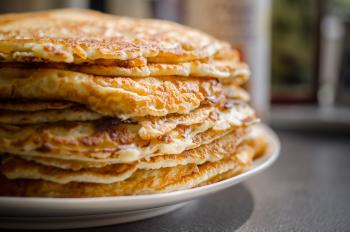 3. Barn Dance
Every night at 9 pm when the sun goes down at the California Mid-State Fair the dancing boots come out. From July 18th to July 29th, dance the night away with all your country favorites provided by 98.1 KJUG.
4. Lake Nacimiento 
Grab your rafts and take a drive out to Lake Nacimiento for a day in the sun. Located in Paso Robles,  the water temperature can reach almost 80 degrees in the summer, the perfect conditions for floating and lounging all day.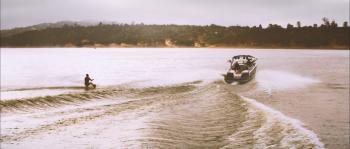 5. Outdoor Movies
Enjoy free outdoor movie showings in Atascadero at the beautiful Sunken Gardens. Starting August 4th new releases such as Coco, Black Panther and other popular movies will be played. 
6. Botanical Gardens
The San Luis Obispo Botanical Garden, located at El Chorro Regional Park, has a variety of vibrant and beautiful plants to see. Entry is free and brochures are available for self-guided tours. Check their schedule for when they do Discovery Hikes, a mile long walk to discover plants, animals and breathtaking views.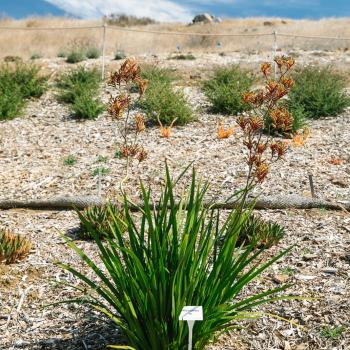 7. Beach Bonfire
SLO CAL summers come with warm summer nights, and what better way to spend them than on the beach. Grover Beach allows visitors to have bonfires right on the sand, just steps from the water. You can hear the waves, enjoy the sand between your toes and roast marshmallows. Did we mention you can drive right onto the beach here as well?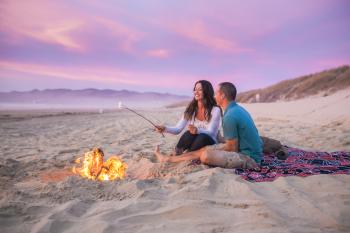 8. Sunset Watching
The summer sun is often accompanied by cloudless days which makes for perfect conditions to catch a beautiful sunset. SLO CAL offers a myriad of unique and breathtaking views. Some of the most renowned local spots are Pirate's Cove with its expansive view of the ocean from the cliffs; Terrace Hill's direct view of the sun setting over Cerro San Luis, and Los Osos + Baywood Park which allows you to watch the sunset while listening to the lap of waves in the bay.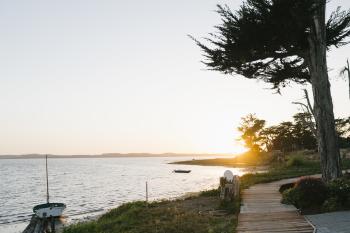 9. The Tri Tip Challenge
Not only is the Tri-Tip Challenge a great way to explore the hills of San Luis Obispo, but your efforts are rewarded with a local staple - a tri-tip sandwich from Firestone Grill! In one day you can conquer the peaks of three local mountain tops and enjoy a meal at one of the most quintessential SLO eateries.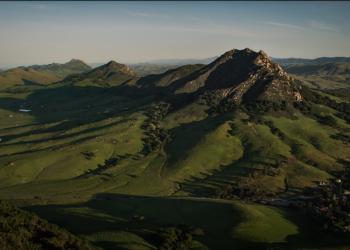 10. Farmers Market
Farmers is the perfect opportunity to experience what food and products are unique to this bountiful area. Often times, businesses are promoting products which lend to free samples! Farmers Markets can be found in: 
Arroyo Grande: Saturdays 12:00 - 2:00 pm
Atascadero: Wednesdays 3:00 - 6:00 pm 
Avila: Fridays 4:00 - 8:00 pm 
Cambria: Fridays 2:30 - 5:30 pm 
Cayucos: Fridays 10:00 - 12:30 pm
Los Osos: Mondays 2:00 - 5:00 pm 
Morro Bay: Thursdays 2:30 - 5:00 pm
Nipomo: Sundays 11:30 -2:30 pm
Paso Robles: Tuesdays 3:00 - 6:00 pm
Pismo: Wednesdays 3:00 - 6:00 pm 
San Luis Obispo: Thursdays 6:00 - 9:00 pm + Saturdays 8:00 - 10:45 am 
Templeton: Saturdays 9:00 - 12:30 pm