Here in SLO CAL, we take hanging out literally. It's time to let hammocking be your new favorite way to unwind and soak in all of the different surroundings the Central Coast has to offer. Whether you're an adventure seeker, a beach buff or a sunset enthusiast, you will be in heaven hanging a hammock at one of our favorite spots.
Post Hike Hang
After a hike up to Hi Mountain Lookout, you will have earned a break. Hang your hammock and take in the surrounding view while you relax from your climb. Keep an eye out for California Condors atop the lookout!
Lazy Day Hangout
Earn your R&R with a hike and hammock on your way up Cerro Alto in Atascadero. The branches make the perfect canopy for a shady space to hang while you dangle above the Los Padres National Forest.
Suspend Above the Surf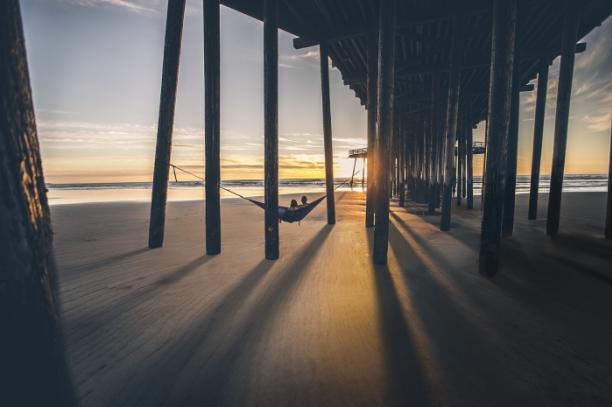 Trade your towel for a hammock to add a twist to the perfect day in Pismo Beach. Set up your hammock beneath the pier and spend an afternoon enjoying the waves, with the added bonus of avoiding a sand covered beach blanket.
Sunset and Swing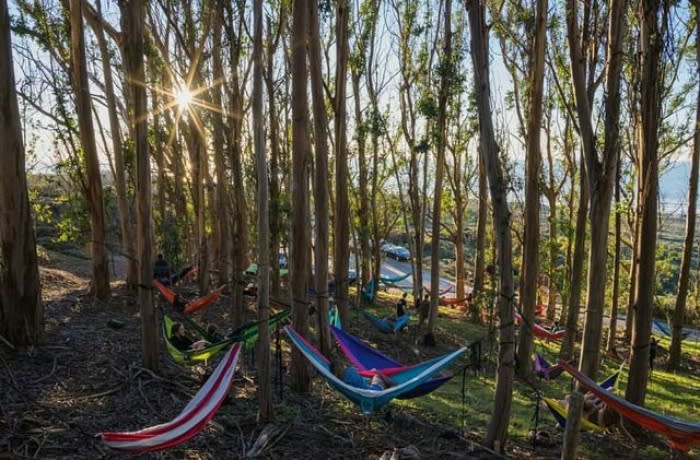 *
End a sweet SLO CAL day by enjoying an unbeatable sunset at Montaña De Oro State Park in Los Osos. Tie your hammock between the fragrant Eucalyptus trees, and enjoy a picnic with your feet up while you wait for sundown.
Sway With The Stars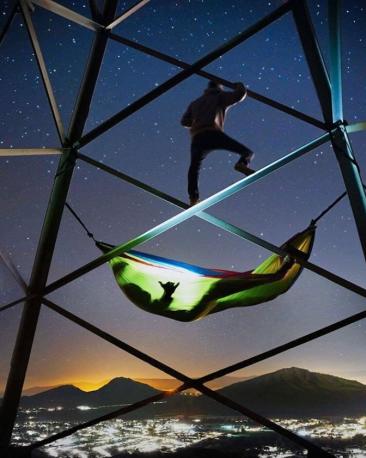 *
There is no better way to basque in the Milky Way than cozied up in a hammock. Lay under the San Luis Obispo night sky to count the stars and skip the nighttime fog closer to the coastline.
* Photos Courtesy of Cal Poly Hammock Club