Sunshine, clear skies and coastal breezes await your next adventure in San Luis Obispo County (SLO CAL). Whether you soak up the rays in a relaxing way – sipping wine on the patio at one of over 250 wineries – or prefer to let the sun chase you while out searching for ocean waves, miles of trails and the fingers of Lake Nacimiento, experiences will surround you wherever you choose to explore.
Relax like a local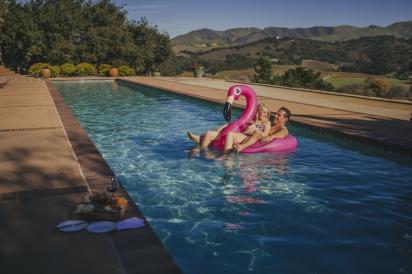 Pack a sandwich or some cheese and charcuterie for a picnic amongst the (seemingly endless) vineyards. Nestle under oak trees, sprawl out on a patio or meander the vineyards on a tour in SLO CAL Wine Country. Sip on award-winning wine in Paso Robles (Sunset Magazine's 2016 Best Wine Country Town Winner) or in the Edna and Arroyo Grande Valleys in San Luis Obispo wine country.
Why stop at wine when SLO CAL has a buzzing craft beer, distillery and cider scene as well. Play a game of cornhole at Barrelhouse Brewing, go behind the scenes at Firestone Walker or reach for that little something extra at KROBĀR Craft Distillery or Re:Find Distillery.
Dance until the sun goes down
May-October is the perfect time to get your groove on in SLO CAL. Why you ask? A bevy of outdoor concerts await! Bring your dancing shoes to one of the free community concerts held weekly during the summer months all over SLO CAL. Experience a concert in wine country at Vina Robles Amphitheatre where you can enjoy everything from Idina Menzel and Slayer to Styx and Chicago. Pair your concert experience with a funnel cake at the California Mid State Fair. With a variety of acts and venues, you're sure to find something to boogie to.
Get Moving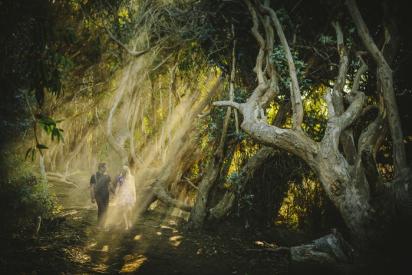 Trek until your heart's content on miles of hiking trails. Whether you're looking for a quick trail out to the coast or an elevation-gaining scenic lookout, you'll be able to experience and explore SLO CAL at your own pace. Start inland and explore the Los Padres National Forest or take in the city from above San Luis Obispo. Drive westward for Monterey pine-studded trails and Instagram-worthy coastal views in Ragged Point, Morro Bay and Montaña de Oro.
Make a splash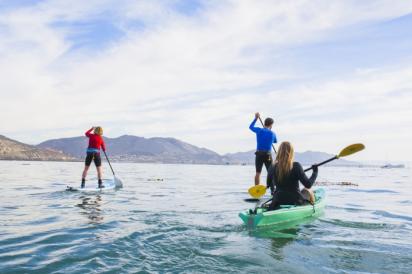 Do you hear that? 80 miles of coastline are calling your name. Breathe in the cool, coastal air and jump in to awaken your SLO CAL senses! Rent a kayak and venture out to Pismo Beach's Dinosaur Caves, Morro Bay's estuary or the Port San Luis Lighthouse in Avila Beach. Hop on a standup paddleboard and cruise the bay while watching for local wildlife. Don't just taste the catch-of-the-day, reel it in on a deep sea excursion.
Don't let the water sports stop there. SLO CAL is home to three bustling lakes: Lopez, Santa Margarita and Nacimiento. Strap into that wakeboard or relax on a pontoon and enjoy a day on the lake.
Satiate your slo cal appetite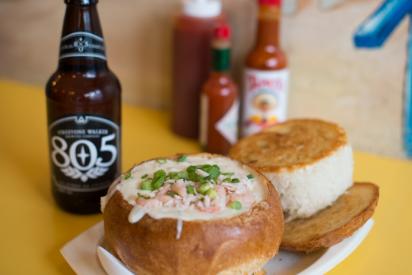 You'll be a busy bee after arriving and you'll most definitely work up an appetite. Tempt your tastebuds with farm-fresh menus, artfully-crafted cocktails and locally-caught seafood. Whether you're craving a hearty clam chowder in a fresh sourdough bread bowl, Morro Bay oysters and Cayucos abalone, a tri-tip sandwich (a local SLO CAL staple) or something a bit sweeter, San Luis Obispo County is brimming with a variety of delicious eateries. Foodies will rejoice when dining out in SLO CAL. For an easily digestible list, check out Buzzfeed's 12 delicious reasons to visit.