Whether you're looking for malty, full-bodied or a bit of zen (or zin), these seven events will introduce you to the best of SLO CAL's craft beverage repertoire. Check them out!
 
1. SLO Cocktail Month
Entire Month of June
Innovation mixes with delicious and creative flavors during SLO Cocktail Month as SLO CAL's distiller community prepares for its second-ever craft cocktail competition. Whether served on fire, over hand-chiseled ice cubes, or with a candied beef jerky garnish, the current craft cocktail rebirth is alive and well at area cocktail bars. Check them out and vote for your favorite!
2. Wine Industry Awards
Friday, July 19th
At the Wine Industry Awards celebrate award-winning wines at the California Mid-State Fair from 5-6:30 pm. There will be a tasting of the Central Coast's best wines, and stay tuned for the winery of the year! Early-Bird tickets can be purchased online for $30 or onsite for $40.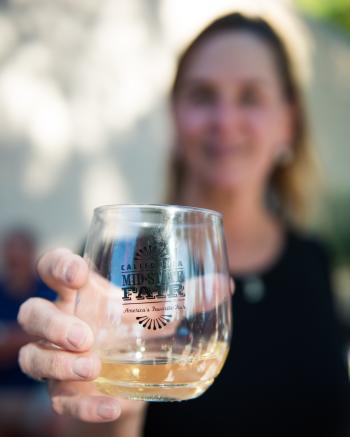 2. Baywood Beer at the Pier Concert Series
Every Monday
Get ready to boogie on the beachfront! Beer at the Pier features live music with new artists each week, an outside bar and firepits to unwind after a long night of dancing in Los Osos + Baywood Park.
3. Craft Beer Tasting
Wednesday, July 24th
Get a taste of the central coast from 5 to 7 pm at the Mid-State Fair Craft Beer Awards. Meet and experience the best breweries and find out who will win the coveted Brewmaster of the Year award. Early-Bird tickets can be purchased online for $30 or onsite for $40.
4. Sunset Wine and Yoga at the Inn at the Cove
Every Wednesday
Grab your mat and get ready for a truly relaxing evening. What better way to pair wine than with beachfront yoga at sunset. This hour-long yoga class offers a unique yoga practice for $15.
5. Gourmet Burger Sundays with Lone Madrone Winery
Every Sunday
Sunday FUNday!  From 11:30 am-2:30 pm every Sunday indulge in a variety of gourmet burgers, a glass of wine and get competitive with a game of corn hole at Lone Madrone Winery.
6. Get Crafty
Sunday, July 21
Experience SLO CAL's craft spirits scene all in one place! Attend the mixology competition from 5-7 pm at the Mid-State Fair where mixologists, restaurants and/or bars will partner with a winning spirit to create the cocktail of their choice. Early-Bird tickets can be purchased online for $30 or onsite for $40.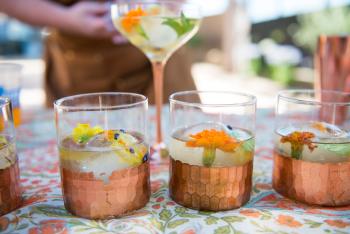 6. Harmony Wine & Beer Festival
Saturday, August 3
Grab a glass and taste your way through the tiny town of Harmony! Try some of SLO CAL's finest wines and craft brews while grooving to live music by Bear Market Riot and snackin' on something tasty from a local food truck. Tickets are $4 Early-Bird or $59 for general admission.