7 Things To Do When It Rains On The Central Coast
By Jennifer Bravo
Yes, finally! Our gorgeous Central Coast is getting showered, but that doesn't mean you can't enjoy yourself. Here are 7 ways to experience the Central Coast in the rain that will surely brighten your day!
1.Revisit a Classic
Visit your public library and check out a classic novel. Whether it's The Grapes of Wrath or The Call of the Wild, find a cozy chair and dive in! Too quiet? Hunker down at your favorite coffee shop or even in your car overlooking the ocean.
2.Find Your Inner Artist
Check-out Art Bar SLO where you get step-by-step instruction on creating your own masterpiece led by local profession artists. Bonus: a new piece of pizazz for your home.
3.Live Theater
Sure going to the movies is always a good choice for a rainy day but why not take it one step further? Experience the fun and excitement of live theater at The Pewter Plough Playhouse or The Great American Melodrama.
4.Play in the Rain
A little water shouldn't stop you from getting outside. Bundle up, put on your rain boots and go play! Kayak in Morro Bay, walk Harmony Headlands or search for moonstones in Cambria. We promise, you'll feel like a kid again.
5.Chowder-Up
Dine-in at Windows on the Water while watching rain drops dance on the ocean or visit one of three Splash Café locations for take-out.
6.Play Inside-Out
BOWLING! Show off your skills at Paso Bowl, Mustang Lanes or Pismo Beach Bowl.
TOT Night at Mother's Tavern starts January 11. Card and dice games galore, drink specials, multiple flavors of tater tots and blastin' 90's music!
Get your climb on at SLO Op, a 4500 sq. foot warehouse with over 5000 linear feet of climbing wall space.
7.Wine Tasting
True, every day is a good day to go wine tasting! But there is something particularly memorable about vineyards in the rain. For the safest way to get around leave the driving to the professionals, especially on days like these, and call Break-Away Tours to cruise the countryside.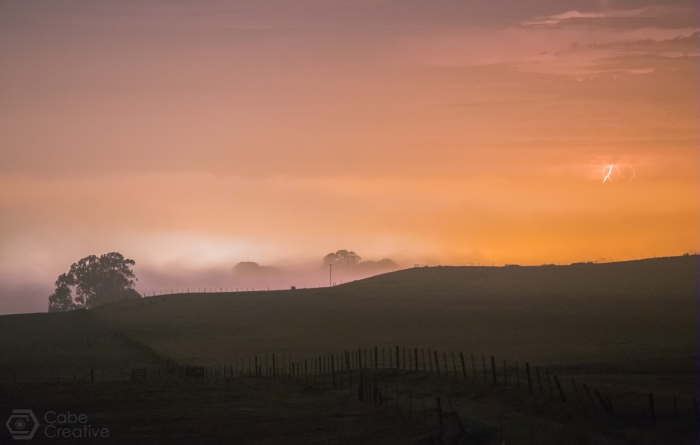 Photo courtesy of Cabe Creative. "Cabe Creative offers wedding, portrait, and landscape photography on the Central Coast." http://cabecreative.com