Affordable and Fun Family Activites You Don't Want to Miss in SLO County 
Let's Play this Holiday Season! 
Looking for some family activites to do or keep in your back pocket? These are all fantastic experiences that are unique to the Central Coast, specifically San Luis Obispo County! Whether it's taking out-of-town family out for adventures or just skipping the holiday shopping madness to do some outdoor actitviies, these adventures are sure to please the whole family. 
Half- Day Bike Tour - Avila Beach
This relatively easy cycling route follows a scenic creek side bike path all the way to the picturesque seaside town of Avila Beach. You will enjoy local fishermen who offer their catch, sea lions cavorting under the pier, beautiful wineries, and a gourmet picnic lunch. Central Coast Outdoors, www.centralcoastoutdoors.com.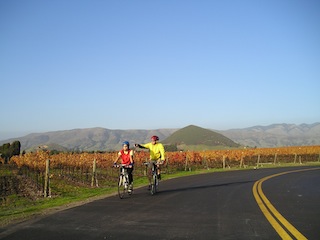 Zip-lining - Santa Margarita
Margarita Adventures offers a memorable bonding experience for the entire family with a backdrop of breathtaking zip-line canopy rides. You will embark on four distinct zip-lines spanning more than 3,000 total feet, starting with an epic 1,300-foot valley crossing and finishing with forested vineyard views! For more information, visit www.margarita-adventures.com/.
Whale Watching - Morro Bay
The waters off Morro Bay are home to an incredible assortment of marine mammals. The most common whales sighted on the whale watching adventures are the majestic Grey, but the central coast hosts over 30 different species of whales and dolphins. We often spot Humpbacks and occasionally see Orcas, Minke, Pilot and Blue Whales! Offering daily tours. For more information, visit www.subseatours.com.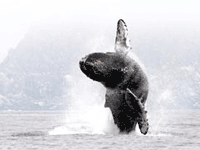 Central Coast Food Tours - San Luis Obispo or Paso Robles
Join Central Coast Food Tours in a step by step, bite by bite exploration of beautiful and delicious Downtown of San Luis Obispo! You'll enjoy tastings from several 'off the beaten path' San Luis Obispo restaurants as you stroll our way through some of the most historic, picturesque and interesting neighborhoods. We'll wind our way to our 6 specially pre-arranged food and beverage tasting destinations that tantalize you with some of the most delightful foods San Luis Obispo has to offer. This tour is great for kids! For more information, visit www.centralcoastfoodtours.com.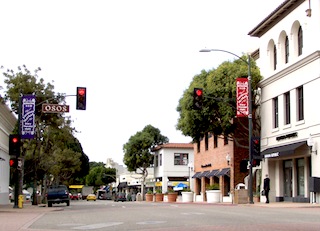 Hearst Castle Evening Tour - San Simeon
Hearst Castle glitters at night against spectacular sunsets and the evening sky. Visitors will also glimpse guests and staff dressed in 1930s period attire throughout the estate, walk through the gardens, and enjoy the spectacular Neptune and Roman Pools sparkling like jewels in the twilight and evening light. A number of wonderful day-time tours are also available. For more information and tour options, visit www.hearstcastle.org.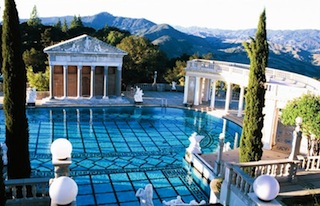 Elephant Seals - San Simeon
At San Simeon Beach, you will witness often hundreds of elephant seals snoozing, playing, or sunbathing. Watch them during an easy stop on the way to or from Hearst Castle. Preview the live camera of the beach here: www.elephantseal.org/Rookery/livecam.htm.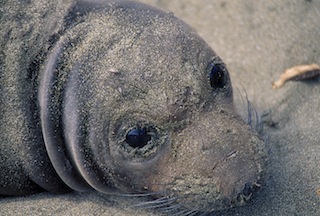 Four wheel ATV - Oceano State Park
This sand dune complex is geologically unique and also provides an impressive playground for off-highway enthusiasts from throughout the United States. For more information, click here.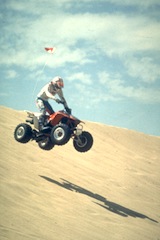 Monarch Butterfly Grove - Pismo Beach
The beautiful orange and black "fairy-like" Monarch Butterflies cluster by the thousands in Eucalyptus trees, giving the appearance of golden leaves. The Monarch Butterfly Grove is located on Highway 1 just south of the North Pismo State Beach Campground and is the most visited Monarch Grove in the world. During the season, the Docent Trailer is staffed daily from 10am-4pm, with talks given at 11am and 2pm. Free admission and parking. This is a spectacular wonder of nature for all ages. For more information, visit www.temp.monarchbutterfly.org.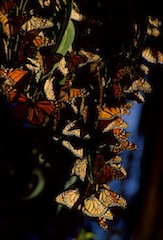 Ag Adventures of the Central Coast
Experience life on a family farm, pick your own berries or apples, or explore the open trail on horseback. Ag Adventures are great activates that are sure to please the entire family. For more information, visit www.agadventures.com.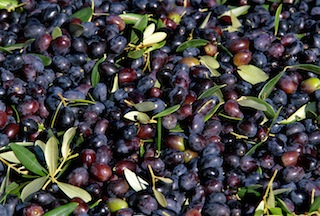 Montana de Oro State Park - Los Osos/Baywood Park
Visit this breathtaking state park to soak in untouched beauty, relax on unspoiled beaches, or take an easy coastal walk or challenging hike. This State Park is one of the Central Coast's most beautiful sights. On your way, make it a nature adventure and stop at the El Moro Elphin Forest. For more information, visit www.parks.ca.gov/?page_id=592 and www.elfin-forest.org/index.htm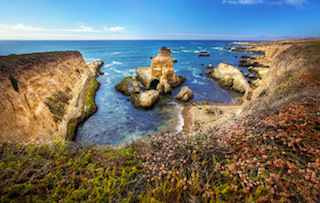 Botanical Gardens - San Luis Obispo
Their mission is to connect people and plants in new and exciting ways. Experience garden tours, the Children's Plant Family Camp, holiday crafts at the garden or an ecotourism experience! For more information, visit www.slobg.org.