There's Only One Zoo in San Luis Obispo County
Visitors to Atascadero' scenic lake park are just steps away from the only accredited zoo between Santa Barbara and San Jose. Charles Paddock Zoo (named after a local Forest Ranger who started the zoo many years ago when he rescued abandoned and injured animals) is a wonderful way to spend an afternoon with the kids. Meandering walkways guide visitors through the many exhibits including the outstanding tiger habitat that is home to Menderu, the Malayan tiger. The zoo also features other mammals, reptiles, birds, amphibians and invertebrates.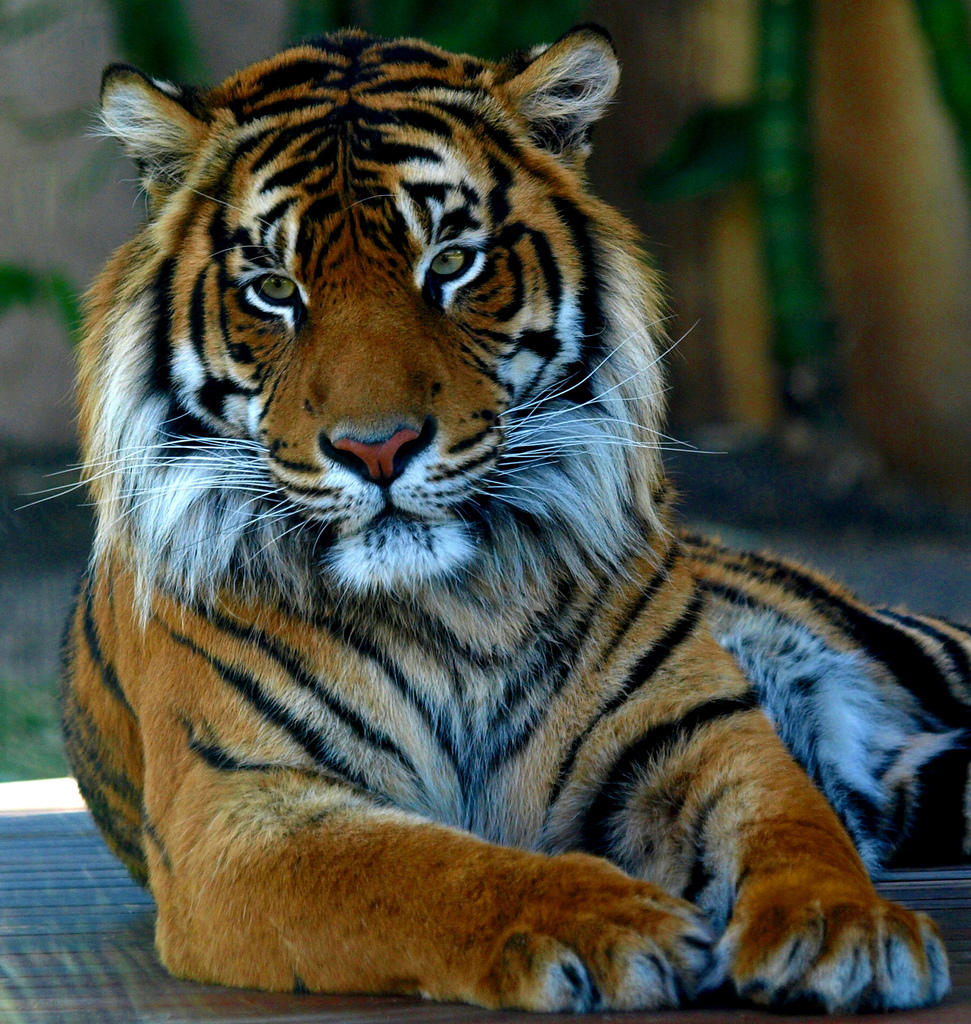 The mission of the Charles Paddock Zoo is to provide an educational resource for wildlife awareness and conservation, and an enriched recreational experience for the residents and visitors of the California Central Coast. The purpose of the Charles Paddock Zoo is to serve as a high quality community facility dedicated to the care of a variety of animals; and that this be accomplished in a publicly accessible and informative manner to promote a general appreciation of the special diversity of our planet's life forms. The Zoo's goals include conservation, recreation, and scientific studies. The Charles Paddock Zoo is accredited by the Association of Zoos and Aquariums (AZA).
The Charles Paddock Zoo is growing and changing. A new entrance is now under construction and many improvements are envisioned for the future.
The Charles Paddock Zoo is located on Highway 41 about a mile east of the Highway 101 intersection at Atascadero Lake Park. Restrooms and playground are available. Lots of parking and shade.
For more information about the Charles Paddock Zoo, hours and admission prices please visit http://www.charlespaddockzoo.org/ or http://www.visitatascadero.com.