Holidays spent around a table with loved ones are holidays well spent. While sharing time with your family and friends, bring a little SLO CAL Crafted sparkle to your table. Or mail order local treats for loved ones to enjoy anywhere in the country. From festive artisan decor to locally crafted accouterments and sweet treats, here are a few ways to make your holiday celebrations unforgettable with SLO CAL Crafted goods.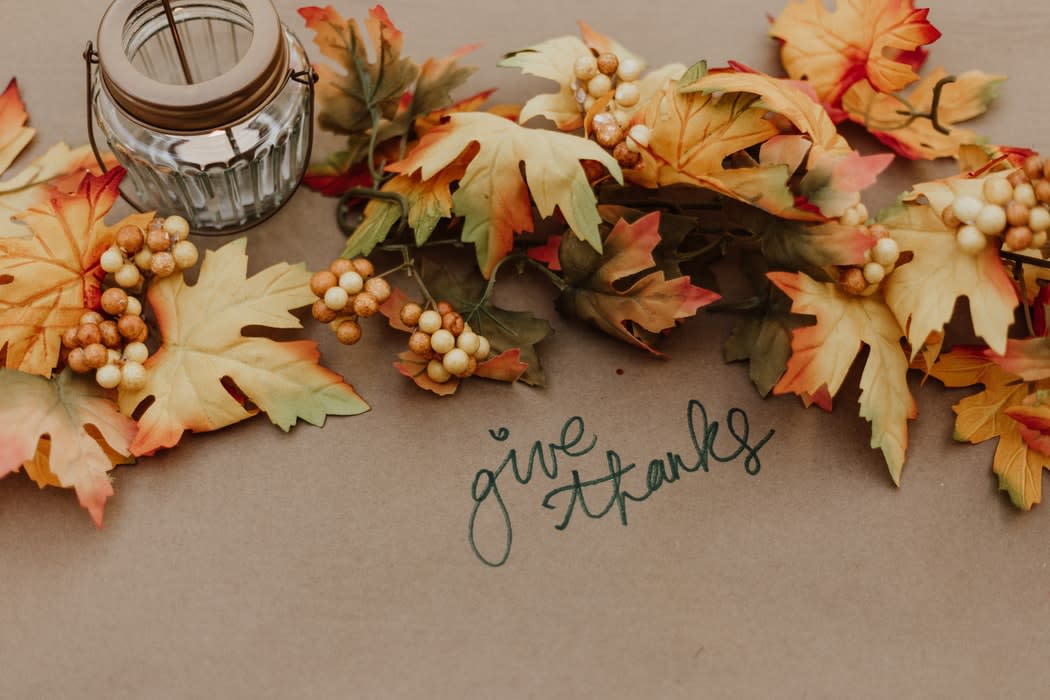 The Table
First things first—the table. Creating a remarkable tablescape is a guaranteed conversation starter and doesn't have to be difficult. Whether you're eclectic, minimalist or classic,  Deadwood Revival Design creates custom handcrafted furniture and kitchenware, whether choosing a custom cutting board to serve your appetizers on or having their team design you a custom dining room table, they have the means to make your vision come to life. To accompany your holiday table find decor and art pieces from places like Harmony Glassworks or The Place on PCH.  
With your decor ready you'll want tableware to complement the meal. Since plates are your food's canvas, invest in something special this holiday season. One-of-a-kind tableware from Heidi Peterson Ceramics adds a touch of character and charm. For more unique pottery pieces, up the coast sits Harmony Pottery Studio & Gallery's showcase of over 150 artists. 
To make the holidays easier for serving and entertaining, visit The Hermit Crab in Morro Bay for all things gadgets, serving pieces, kitchen necessities and other fun finds so you can focus more of your time on your guests. Now let's talk about the real showstopper of any party—the food!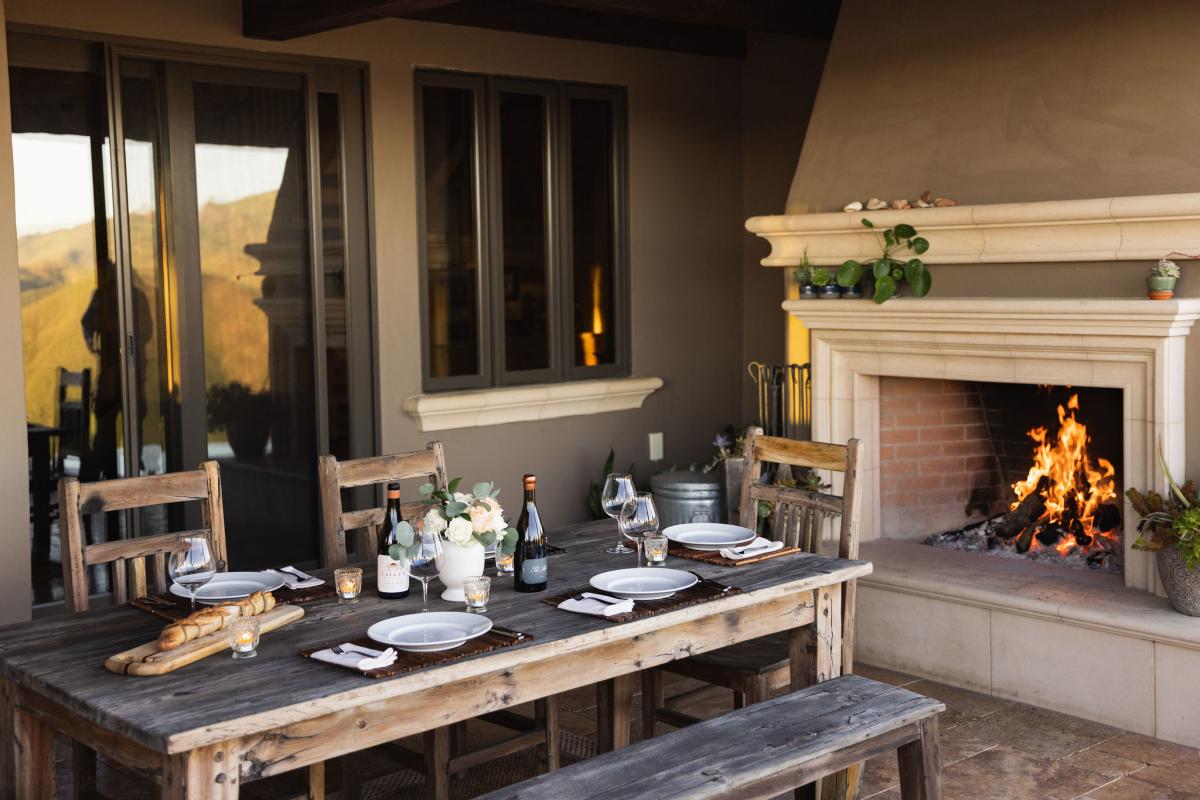 Photo credit: Acacia Productions
The Oils
Don't spend one more second stressing about what you'll offer before your main course. With these options, even the novice cook can bring some locally-sourced tasty treats to the table. 
For starters, let's focus on a SLO CAL staple: olive oil. The weather in SLO CAL allows olive trees to thrive, so why not make a splash with our local flavors in your dipping dish. You can't go wrong with a luscious bread basket and a dish brimming with SLO CAL Crafted olive oil for dipping. For the past 10 years, Paso Robles' Kiler Ridge Olive Farm has expanded to more than 15 acres with seven different types of Italian tree varietals. You can find the decadent Grove Provisions olive oils and vinegars at many places around SLO CAL from The General Store, The Hive, Cass Winery and J & R Natural Meats. For an in-depth tasting and ranch visit, you can visit the Pasolivo farm in rural Paso Robles or head to Atascadero for a stroll through The Groves on 41.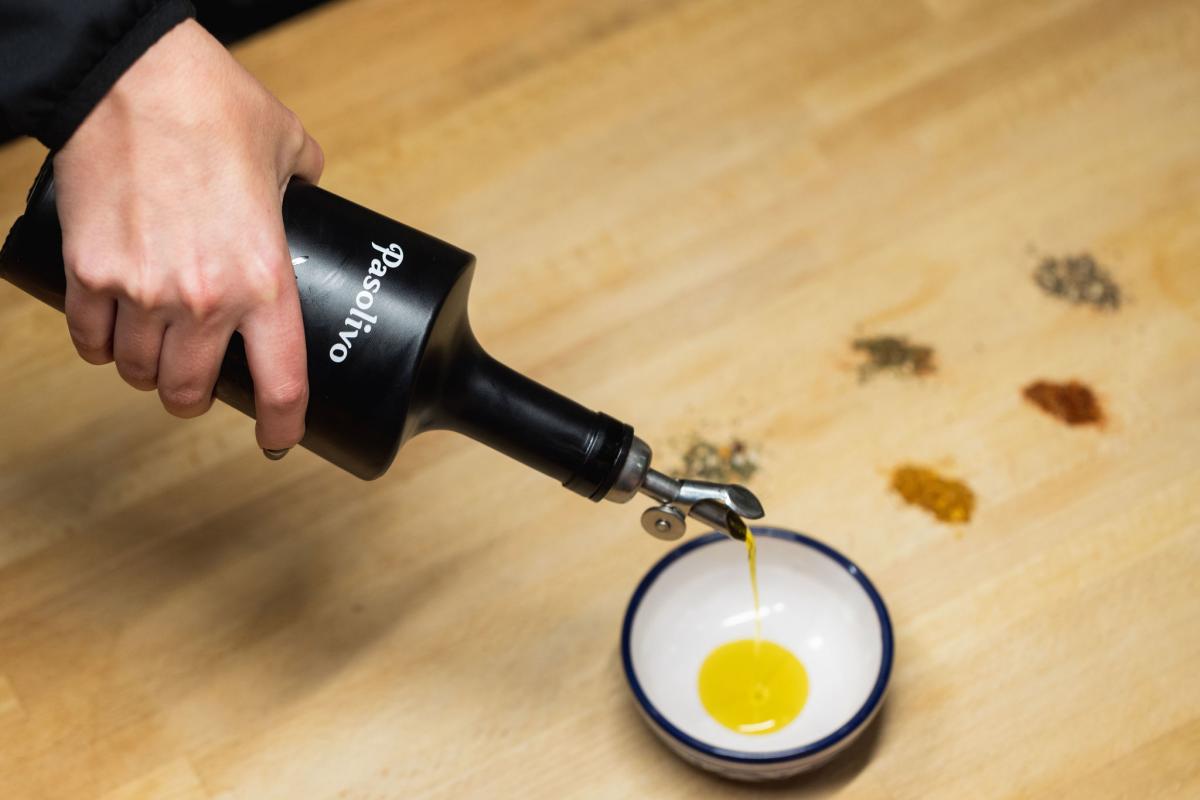 Photo credit: Acacia Productions
The Meats & Cheeses
Cheese is also the perfect pair for your bread basket. Goat, sheep and cow cheese purveyor, Central Coast Creamery, offers a cheese club that ships throughout the US. Cambria's Stepladder Ranch & Creamery also takes your shipments nationwide with fresh and aged cheeses in addition to butter and honey bundles. With goat cheese made with milk from goats on the ranch, and cow's cheese made from milk from Cal Poly's dairy, you are surely getting a locally crafted product. If you're looking for a cheese plate stop by Paso Robles Wine Merchant to pick up a cheese board featuring local cheeses, honey, dried fruits and other tasty goodies. 
For those wanting à la carte meat to add to their grazing plates, Alle Pia Salami in Atascadero is known for crafted cured meaty morsels like pancetta, coppa, guanciale, sausage and salami. At Cattaneo Bros in San Luis Obispo, find grass-fed dried beef jerky, sausage and other savory snacks.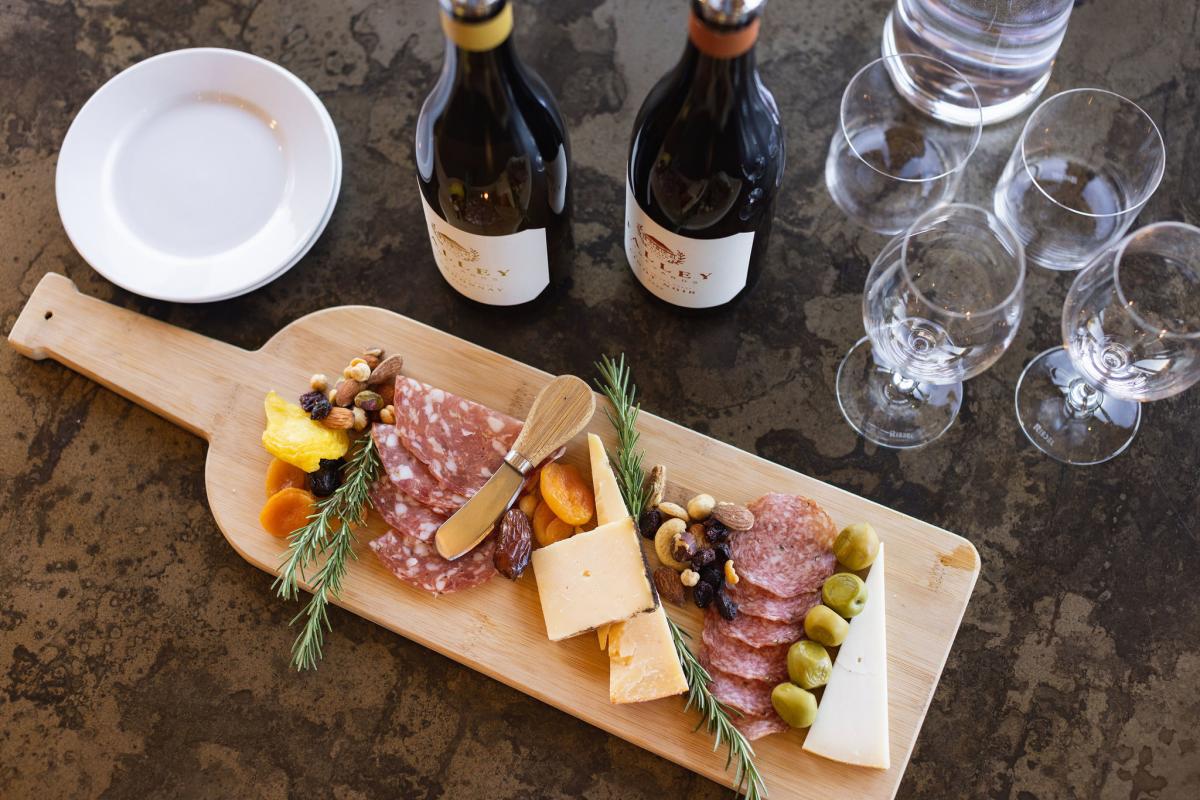 Photo credit: Acacia Productions
The Accoutrements
Consider a gourmet option sure to set tongues wagging, a jar of lavender honey from Hambly Farms or festive jellies from Harley Farms, both located in San Miguel, would be a great addition to your grazing boards.  Nuts from The Pistachio Factory can be enjoyed before, after or in between meals. The savory snacks provide the perfect crunch with a variety of flavors offered if you're feeling spicy or salty. At Spice of Life and Crickets & Tumbleweed in Paso Robles find spices, herbs and salts to accompany your snacks. Kelpful also offers crafted seasonings like kelp sprinkles and seaweed salts to top off your snacks. At Chaparral Gardens find crafted balsamic and fruit vinegars to add to bread trays, salads or appetizers.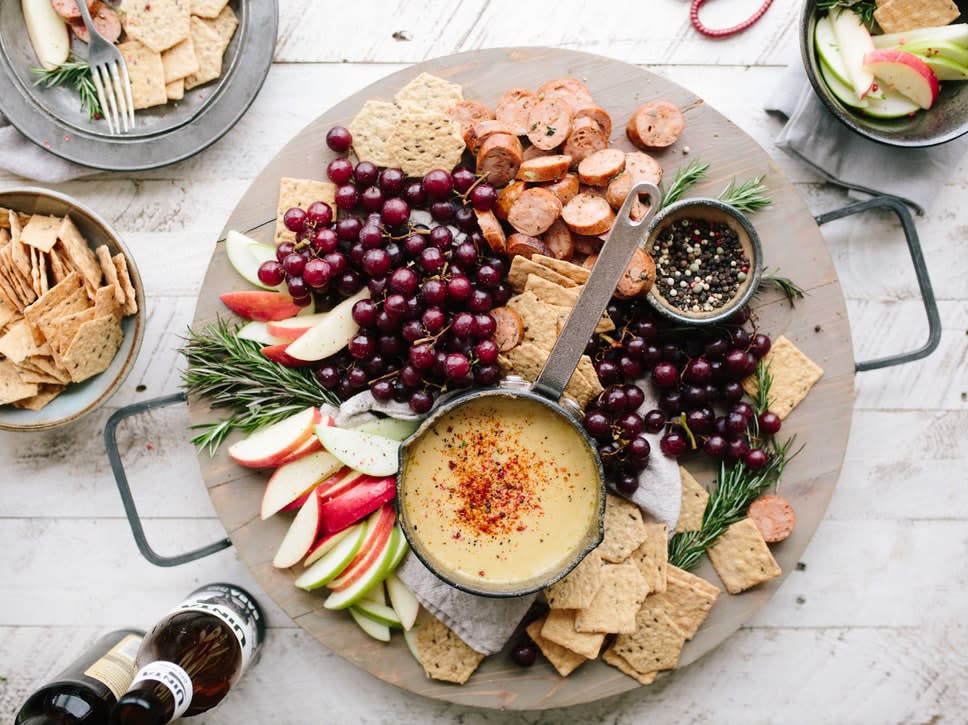 The Sweets
To save yourself time, stop by these SLO CAL Crafted spots for the perfect holiday sweet treats. For cakes, cookies, cupcakes, pastries and more, check out Just Baked in Paso Robles for their decadent yet aesthetic treats and desserts. For cold sweet treats find pints of ice cream from Scoop the Magic, Harmony Valley Creamery and Negranti or gelato from Leo Leo Gelato. For the chocolate-lovers amongst us, Sheila Kearns Chocolate & Confections delivers a chocolate charcuterie box set to truly impress. Or for the smaller appetite, one-off bars and hand-painted chocolate treats will impress anyone. If you prefer coffee, settle in with a cup of organic air-roasted, coffee from local roaster Corberosa Coffee. And for the tea drinkers, you'll be in tea heaven with Spice of Life's variety. For an after-dinner drink, check out PasoPort Wine Company for its rich selection of dessert wines that pair perfectly with any sweet treat.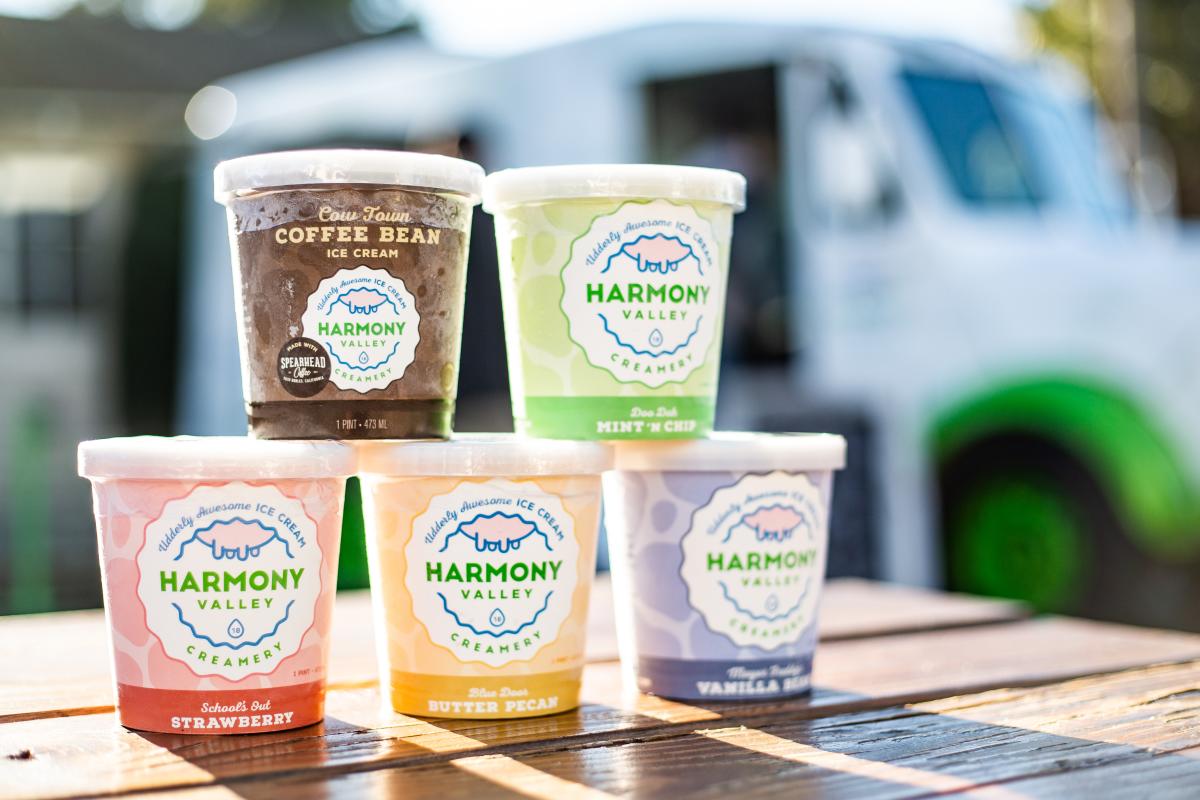 Photo credit: Acacia Productions
Your time is precious. Make this year's holiday uniquely your own. Adding a touch of SLO CAL to your seasonal shindigs will not only make preparations a little simpler, but they'll also add a magic touch. The less time you're in the kitchen, focusing on the decor or setting the table, the more time you can spend enjoying your favorite people.