Holidays spent around a table with loved ones may be trickier this year. However you celebrate, you can bring a little SLO CAL Crafted sparkle to your table. Or mail order local treats for loved ones to enjoy anywhere in the country. From festive floral arrangements and favors to family recipes and sweet treats, here are a few ways to make your celebration unforgettable.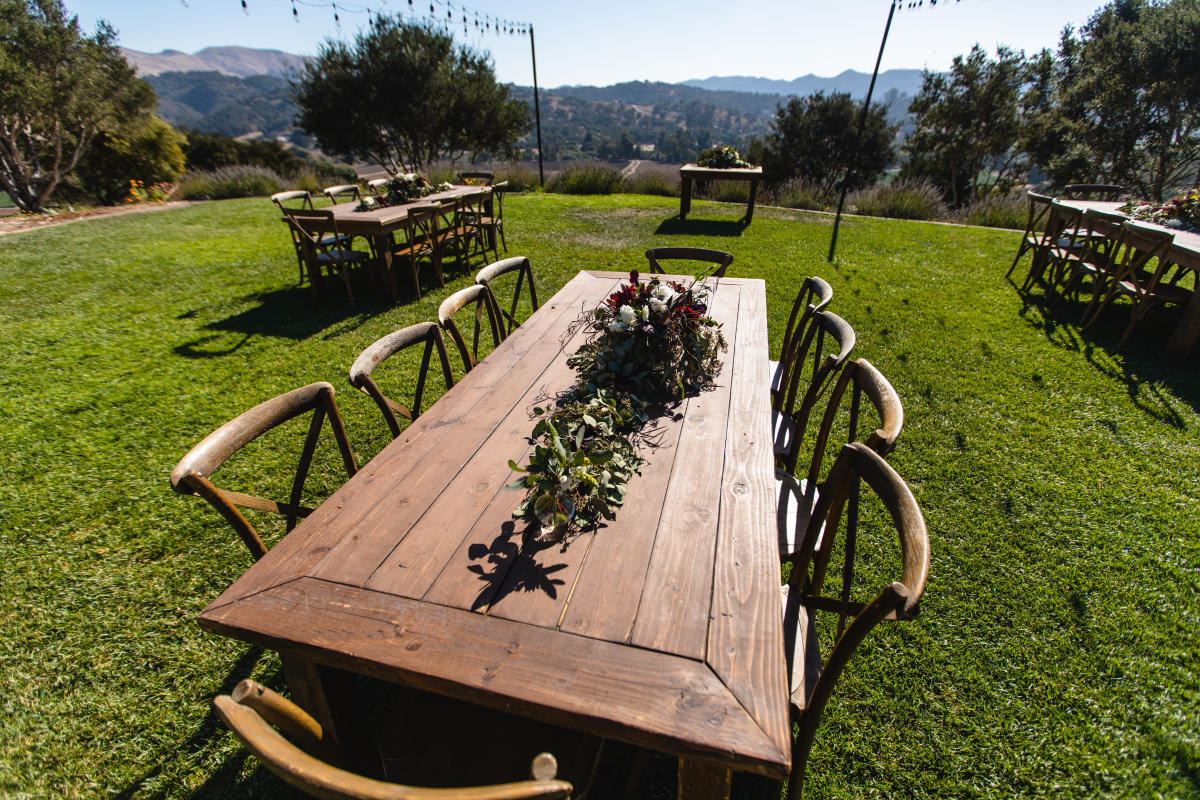 The Table
First things first—the table. Creating a remarkable tablescape is a guaranteed conversation-starter doesn't have to be difficult. Whether you're eclectic, minimalist, or classic, Alberts Florist has your perfect centerpiece that's sure to catch the eye. Meanwhile, Idlewild Floral dried flower bouquets will add a crisp fall feel to your ambiance. For anything else you can think of event planner Karson Butler's general store in San Luis Obispo, Ah Louis Store has you covered. Balloons, party decor and gifts are mesmerizing with color and texture. 
Beyond attention-grabbing centerpieces and pizzazz, your table's settings are another area you could add a little personality. Adorn your settings with custom calligraphy place cards. Local letterer, Raina Toy-Smith of Fête & Quill, is prime local talent. Every name scrawled in her beautiful, old-world calligraphy will transform the chore of building your seating chart into an enjoyable experience. Go one step further and include a menu at each place for a dash of Victorian elegance.
With your place cards ready, you'll want tableware to complement the meal. Since plates are your food's canvas, invest in something special this holiday season. One-of-a-kind tablewares from Heidi Peterson Ceramics add a touch of character and charm. FYK Creative is also crafting clay with mugs, plates and pitchers. These handmade customs are the perfect backdrop for your holiday meal. For more unique pottery pieces, up the coast sits Harmony Pottery Studio & Gallery's showcase of over 150 artists. Now let's talk about the real showstopper of any party—the food!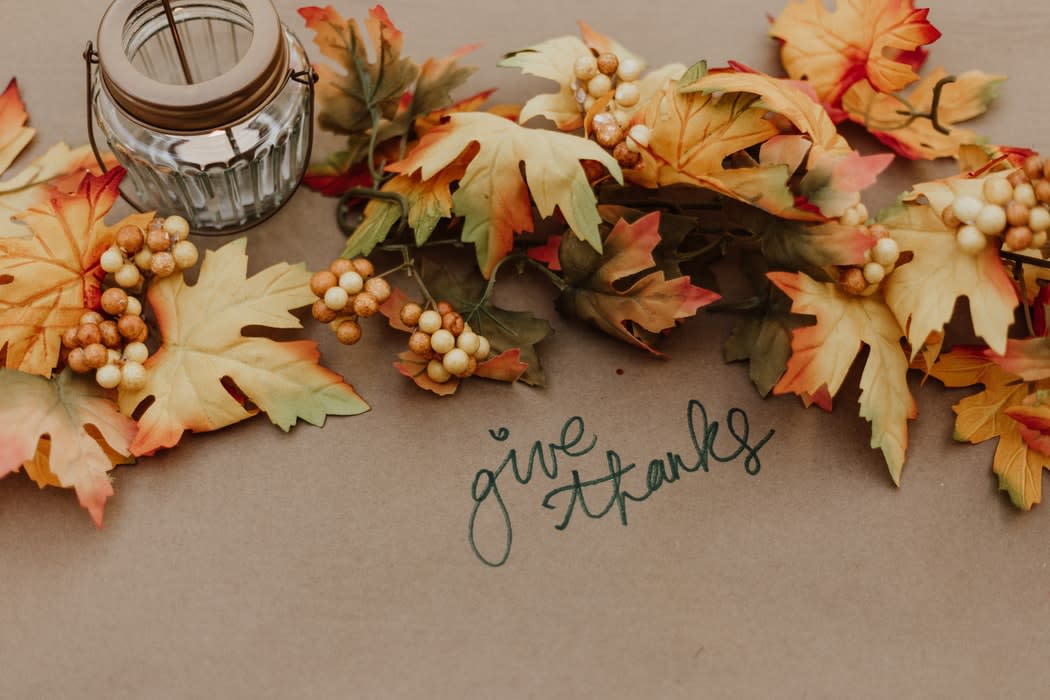 The Oils
Don't spend one more second stressing about what you'll offer before your main course. With these options, even the novice cook can bring some locally-sourced tasty treats to the table. 
For starters, let's focus on a SLO CAL staple: olive oil. The weather in SLO CAL allows olive trees to thrive, so why not make a splash with our local flavors in your dipping dish. You can't go wrong with a luscious bread basket and a dish brimming with We Olive olive oil for dipping. This national chain is headquartered in Paso Robles and has many tips and tricks to become the most discerning connoisseur online. For the past 10 years, Paso Robles' Kyler Ridge Olive Farm has expanded to more than 15 acres with seven different types of Italian tree varietals. Another ranch, once owned by outlaw Jesse James's uncle who helped found Paso Robles also makes olive oil. His La Panza Ranch is located near the Carrisa Plains where olive trees offer three different varieties: the Chefs blend with buttery smooth and fresh fruity notes, the Estate Blend with smooth and balanced texture and the Outlaw Blend with a robust kick. You can visit the Pasolivo farm in rural Paso Robles or head to Atascadero for a stroll through The Groves on 41. Acres of trees await you at this scenic paradise. Just ask the owners (a friendly mother-daughter duo) to take you through the tasting lineup.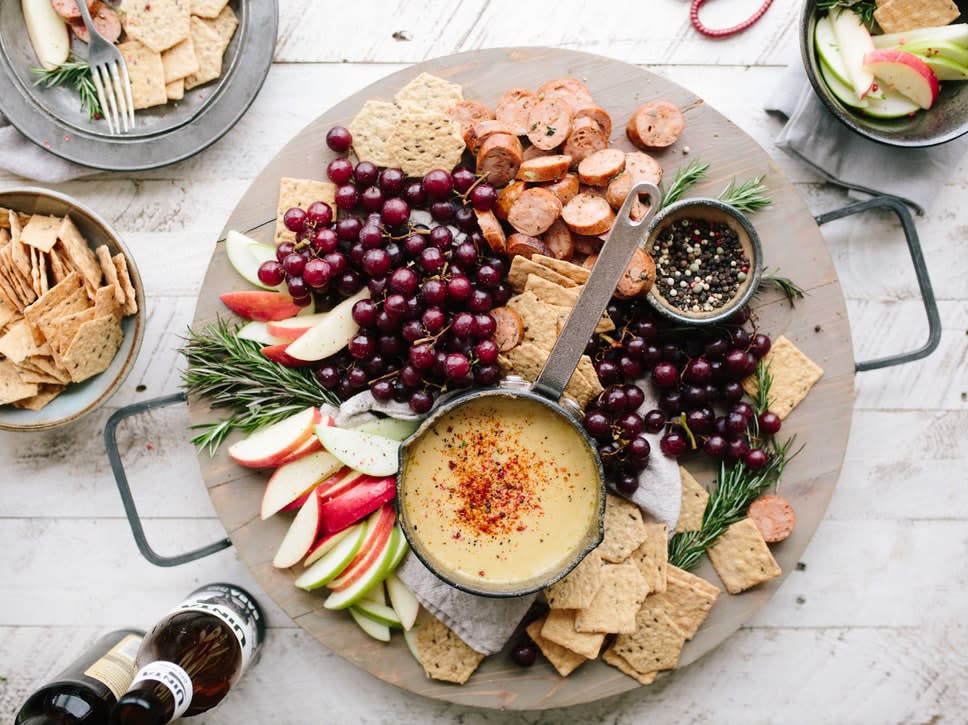 The Cheeses
Cheese is also the perfect pair for your bread basket. Goat, sheep and cow cheese purveyor, Central Coast Creamery, offers a cheese club that ships throughout the US. Cambria's Stepladder Ranch & Creamery also takes your shipments nationwide with fresh and aged cheeses in addition to butter and honey bundles. Cal Poly Creamery also has a few herds making curds. Well not technically cheese curds (it just rhymed), but students make and sell cheddar, gouda and Monterey Jack. Paso Robles' Di Raimondo's Italian Market and Cheese Show may offer the most unique variety of both domestic and imported accoutrements. 
Cheesemaker Lou Tedone is in his 90s and still makes and distributes his homemade mozzarella to DePalo & Sons in Shell Beach, just the way he did growing up working at his family deli in Brooklyn. Vegan? No problem. The Vreamery is the third vegan cheese shop in the US. The plant-based offerings feature their signature cultured cashew creams, custom curated grazing boxes, and a selection of grab and go cheeses and antipasto. Established in 2015, Cured and Cultivated in Paso Robles initially served wineries and businesses with custom boards and boxes before expanding to enthusiastic demand with consumer boxes. If you prefer a more curated meat and cheese board, look no further than Stellar Cellar Boards out of Paso Robles. For more boards dressed to impress, check out Amazing Grazing. For those wanting à la carte meat, Alle Pia Salami in Atascadero is known for crafted cured meaty morsels like pancetta, coppa, guanciale, sausage and salami.
The Accoutrements
Consider a gourmet option sure to set tongues wagging, a jar of lavender jelly from Harmony Lavender. Sweet honey also makes for a glistening addition to your charcuterie like that produced by Templeton's Jack Creek Farms or Atascadero's SLO Honey Co. Paso Almonds can be enjoyed before, after, in-between meals. The sweet brittle offers a teeth-tingling satisfaction, or try the spicy savory, to pair with whatever dish you offer. If anyone needs additional heat with their meal, look no further than Cayucos Hot Sauce, SLO Provisions homemade hot sauce or Splash Cafe's very own carrot pepper hot sauce. All three are SLO CAL favorites and crafted locally.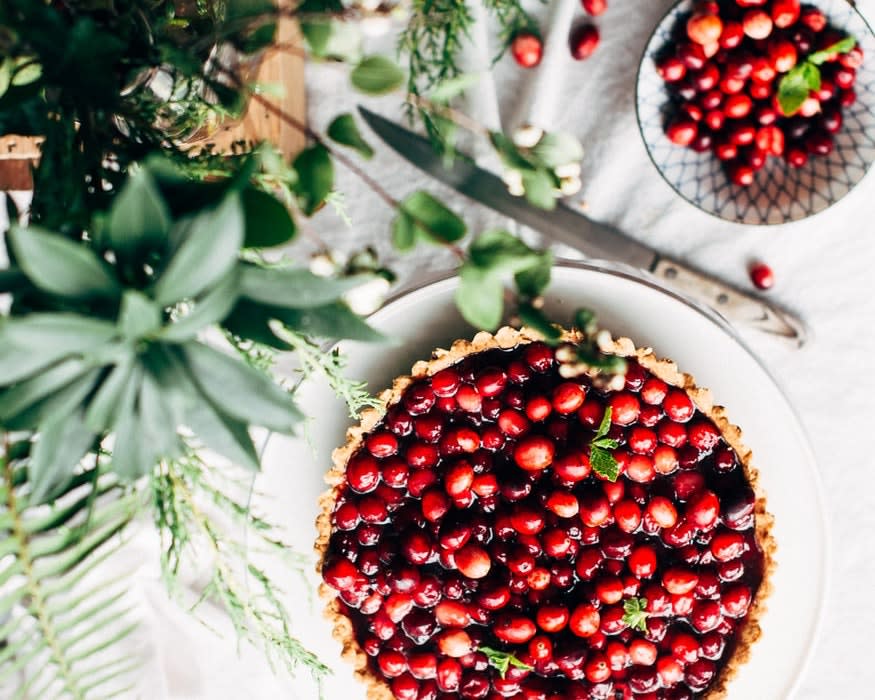 The Sweets
The piece de resistance?  Dessert. Save yourself some time and hassle—order a Champagne Cake from Madonna Inn—it's a classic. So are any other delightfully eccentric meal-ending treats. For those looking for a  more rustic aesthetic at Avila Valley Barn, an olallieberry pie—a local favorite made from crossed blackberries and raspberry bush hybrids—is a delicious end to any meal. There won't be a single leftover crumb. Linn's Fruit Bin is a SLO CAL staple for your pie orders. Mostly fruit pies, but don't miss Linn's pumpkin, pecan or cobblers. Arroyo Grande's Sweet Pea Bakery will take care of your cupcake, macarons, biscotti, croissants and danish delights. San Luis Obispo's Farmhouse Corner Market will also take care of your pie baking needs, offering pie pickups that look as great as they taste. For the chocolateers amongst us, Sheila Kearns Chocolate & Confections delivers a chocolate charcuterie box set to truly impress. Or for the smaller appetite, one-off bars and hand painted chocolate treats. If you prefer coffee, settle in with a cup of home-brewed HoneyCo Coffee, roasted in SLO CAL. And for the tea drinkers, you'll be in tea heaven at Verde of Cambria, with flavors ranging from seasonal apple pie or blueberry cinnamon crumble and health oriented drinks like immunity booster and seaside serenity. Digestive biscuits anyone? Okay, but cookies are always a treat, and with Brown Butter Cookie Company, you'll be sure to delight anyone on your holiday list.
Your time is precious. Make this year's holiday uniquely your own. Adding a touch of SLO CAL to your seasonal shindigs will not only make preparations a little simpler, they'll add a magic touch. The less time you're in the kitchen, focusing on the decor, or setting the table, the more time you can spend enjoying your favorite people.