Breathe in that sweet SLO CAL air and let the sunlight guide your next adventure. With nearly 300 days of sunshine, you'll be hard-pressed to stay indoors when you visit. Choose between relaxing on the glistening shores of the Pacific Ocean, hiking panoramic trails lined with oak trees, exploring fields laden with wildflowers, relaxing on a patio surrounded by vineyards or strolling a downtown park. But why choose! With so much to do and see, experience all of these things and more as you explore SLO CAL from sunup to sundown.
1) Take in the scenery: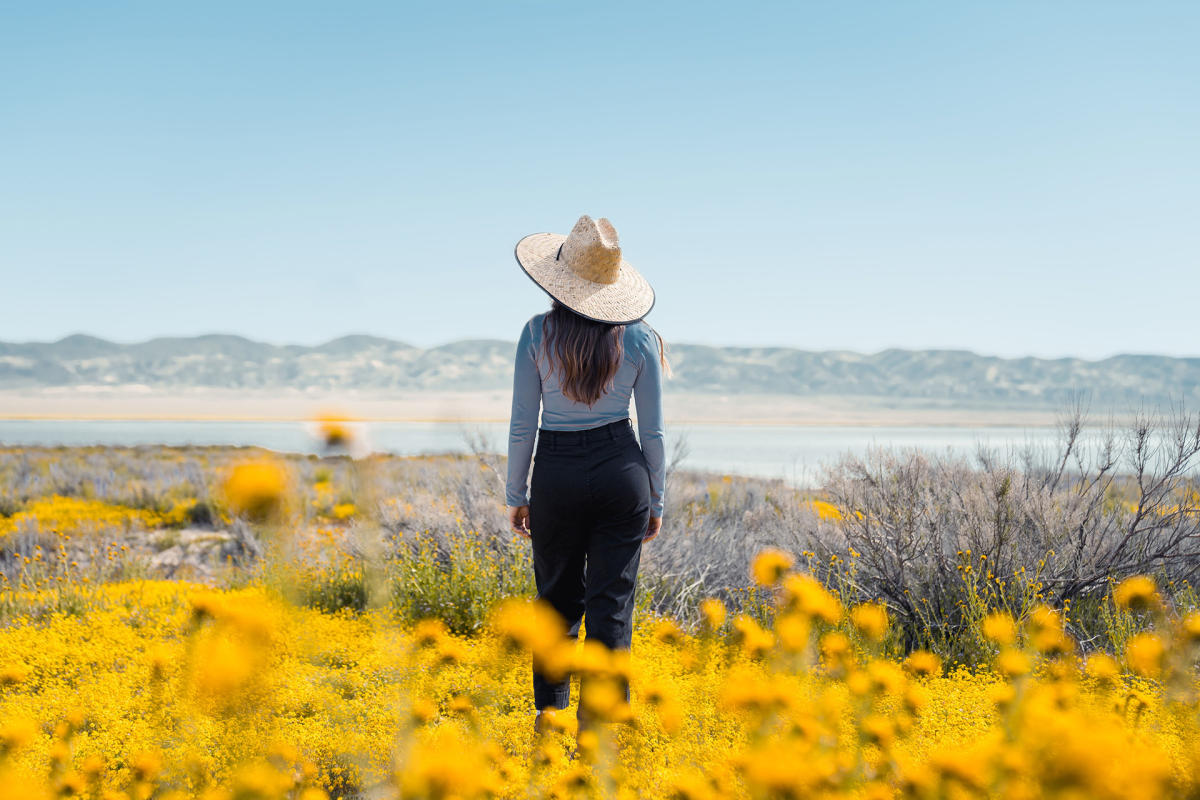 Pack a sandwich or some cheese and charcuterie and picnic amongst wildflowers on the Carrizo Plain National Monument. From mid-March through April watch as the hills and valleys of SLO CAL transform into a wildflower lovers dream. The bright purples, yellows, whites and oranges will be a jealousy-inducing scene your Instagram followers can't wait to see.
2) Hike:
Inhale. Exhale. Feel the anticipation building as you reach the peak of SLO CAL's best panoramic views. Whether you choose to go inland and explore the Los Padres National Forest, head up to Ragged Point for Monterey pine-studded trails, take in the city from above in San Luis Obispo or get the best of our inland terrain and coastal views in Atascadero and out to Morro Bay, SLO CAL has enough hiking trails to keep you trekking until the sun goes down.
3) Ride: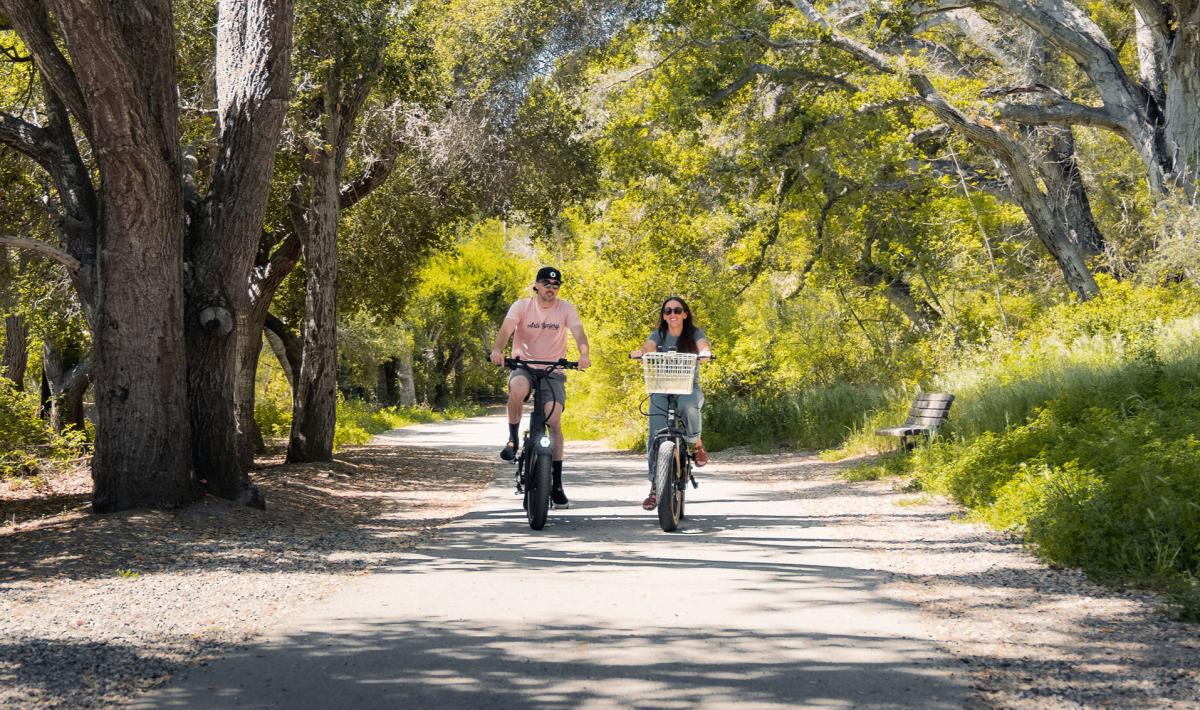 Bring your bike and traverse the roads, paths and trails of SLO CAL. Live carefree and rent a surrey or beach cruiser and meander the day away along the coast. Hop on four wheels and kick up some sand on a Hummer, ATV or dune buggy at the Oceano Dunes. Or gallop SLO CAL with Central Coast Trailrides as they lead you on a horseback ride around Paso Robles backcountry or along the sandy shores of Montana de Oro, Morro Bay and the Oceano Dunes.
4) Relax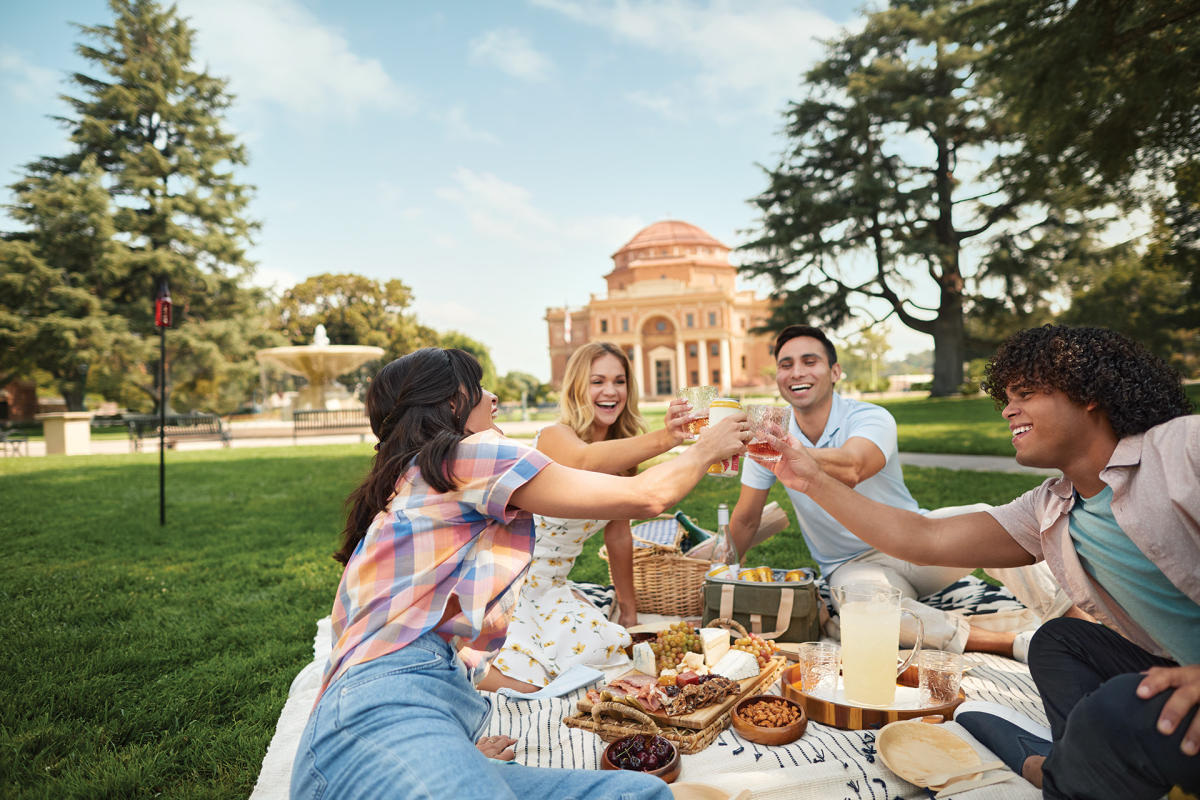 Take the day and stroll the quaint cities and towns that dot SLO CAL. Explore local shops, boutiques, hunt for antiques and get to know the locals. In Paso Robles, walk around the downtown square rife with tasting rooms, restaurants and art galleries. Learn all about Atascadero while you gaze at the Historic Atascadero City Hall. Experience California surf culture at its finest in Pismo Beach and Cayucos. Make your mark in San Luis Obispo at Bubblegum Alley, walk the grounds of California's fifth Mission or grab a tri-tip sandwich at the famous Thursday Night Farmers Market.
5) Sip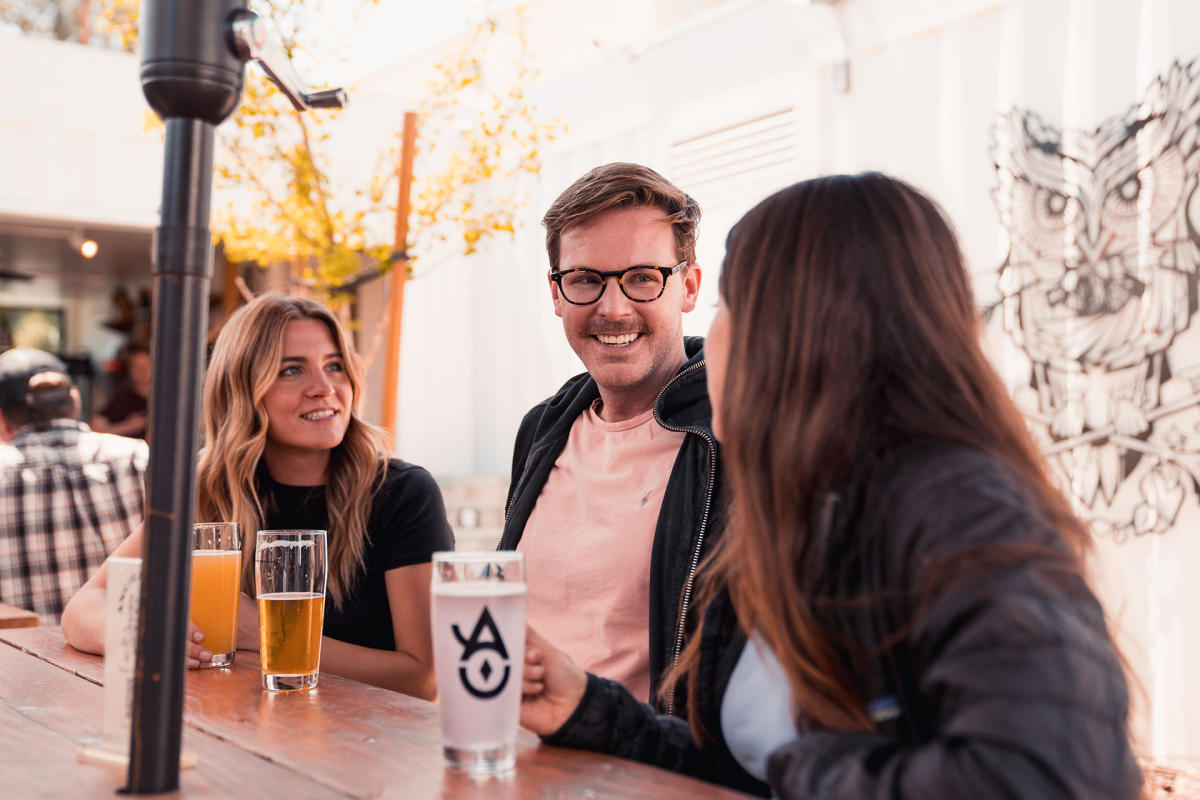 Nestle under oak trees, sprawl out on a patio or meander the vineyards on a tour in SLO CAL Wine Country. Sip on award-winning wine in Paso Robles or in the Edna and Arroyo Grande Valley's SLO Coast Wine Region. Grab something a bit foamier at one of SLO CAL's local craft breweries like Firestone Walker or Barrelhouse and enjoy the sunshine with a cold one in hand.
7) Paddle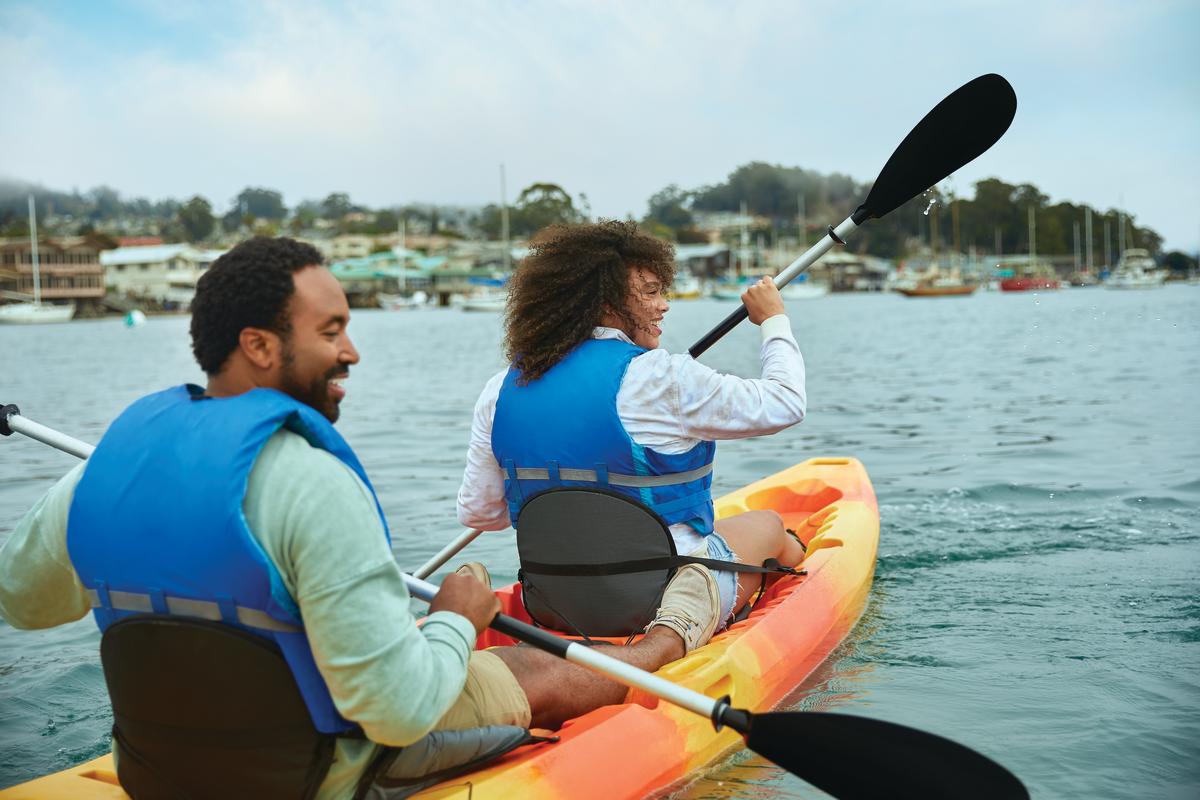 Come on in, the water's just fine! Well, you might need a wetsuit but if you truly want to awaken your SLO CAL eyes some cold water will do just the trick. Rent a kayak and venture to Pismo Beach's Dinosaur Caves, Morro Bay's estuary or Avila Beach's lighthouse. Hop on a standup paddleboard and cruise the bay while watching for local wildlife.