Every year in November, the main street through downtown Cayucos is closed off for a large car show. Downtown is filled with hundreds of classic and antique cars, most polished to an incredible shine.  (Bring sunglasses: the reflections off the genuine chrome and paint can be blinding.)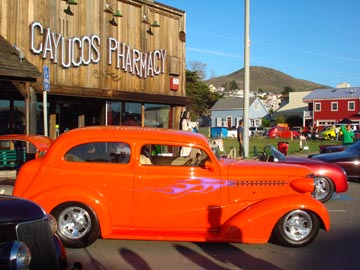 Cayucos is a cute, relaxed town with the downtown easily walk-able by visitors. The town has several large antique stores, several excellent high-end restaurants, as well as a medley of other boutiques and restaurants. The pier is at one end of the downtown; a great place to watch the surfers that are almost always in the water, year round. If you're lucky, you might even see a seal.
This is a great way to see cars of the past lovingly restored to their original luster - or tricked out to exceed their previous drab existence. Most owners are fully in synch with my grandmothers description of her beloved 1950's Hudson: "Great car - lots of chrome". You will see lots of domestic cars, but there are also lots of fun imports. (Look for the pearlescent 1960's Fiat that is so tiny and cute that you'll want to pick it up and put in the back seat of your car and take it home with you.)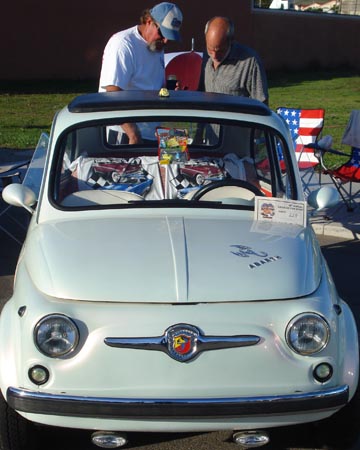 Housekeeping details: You will do a lot of walking, so wear comfortable shoes. There are lots of restaurants downtown for when you get hungry. Weather often starts a bit cool in the morning, and then warms up, so wear layers. Bring camera (and your polarizing filter if you have one).