Celebrate National Clam Chowder Day in San Luis Obispo County!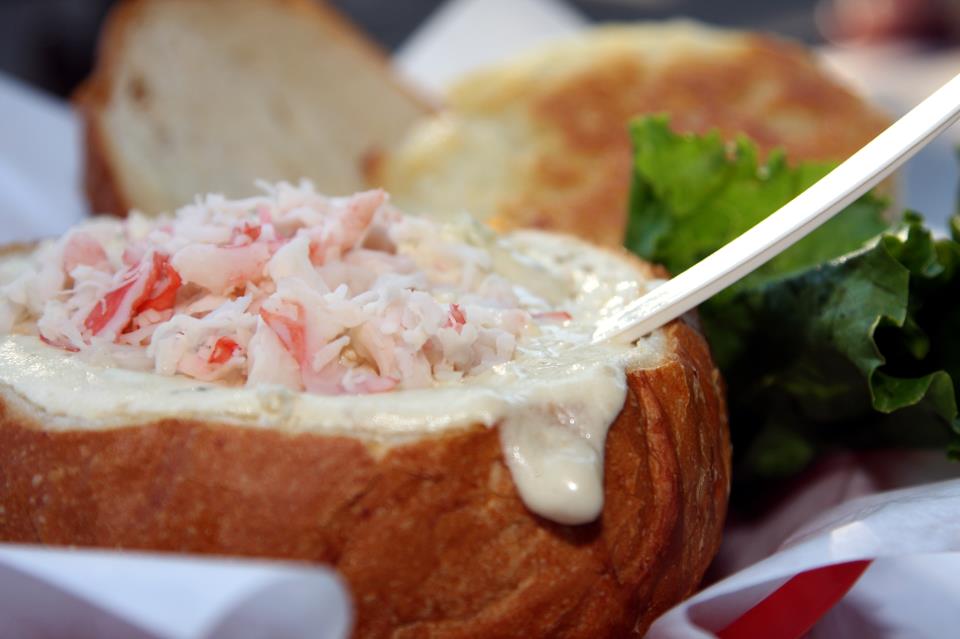 Photo courtesy of Splash Cafe

It's National Clam Chowder Day! Where Do You Get Your Chowder? Chowder is a staple food in San Luis Obispo County, and New England Clam Chowder can be found at local food centers, at restaurants, or being whipped up in your own kitchen.
Check out the history of New Enland Clam Chowder, according to ehow.com:
The word "chowder" comes from the same root as the word "cauldron," and refers to the pot in which the soup is made. The precursors of American clam chowder came from England and northern France, but the American colonists were the first to use clams as a main ingredient, due to their easy availability on the Atlantic coast. Clam chowder originated as a working-class one-pot meal among the fishermen of New England. The first printed recipes for clam chowder in America date from the mid-18th century, but chowder has continued to evolve since then.
Enjoy a bowl of chowder at the following San Luis Obispo County Restaurants:
Blue Sky Café, Morro Bay
www.blueskyecafe.com
Cracked Crab, Pismo Beach
www.crackedcrab.com
Dutchman's Seafood House, Morro Bay
www.dutchmansseafoodhouse.com
Marisol at The Cliffs Resort, Pismo Beach
www.cliffsresort.com/dining/
SeaVenture Restaurant, Pismo Beach
www.seaventurerestaurant.com
Splash Café, Pismo Beach
www.splashcafe.com/pismo.php
Splash Café, San Luis Obispo
www.splashcafe.com/slo.php
Spyglass Restaurant, Pismo Beach
www.spyglassinnrestaurant.com
The Galley Seafood Grill & Bar
www.galleymorrobay.com
Windows on the Water, Morro Bay
www.windowsmb.com