Visit SLO CAL and you can't help but notice a distinct entrepreneurial spirit: in all corners of San Luis Obispo County, folks are creating beautiful, useful and delicious products. They're the inspiration behind SLO CAL Crafted, a guide to the handmade goods born right here in SLO CAL. 
Many of the people who make these products left the big city and big jobs to forge their own path here, on their own terms and at their own chill, unrushed pace. Together, they make up an abundant artisan community that includes paperies, metalsmiths, apothecaries, potters, winemakers, spice merchants and even kelp farmers.
When you buy goods from these artisans, you invest in them, their work, their families and the strong community of makers across SLO CAL. Most sell their wares right where they're made, and are happy to show you where the magic happens.
So whether it's for you or for gifting, take home a bit of SLO CAL craftsmanship. You're sure to find something unique for everyone on your list.
Food
SLO CAL is notoriously delicious. Find out for yourself when you pick up snacks, treats, and more for the holidays.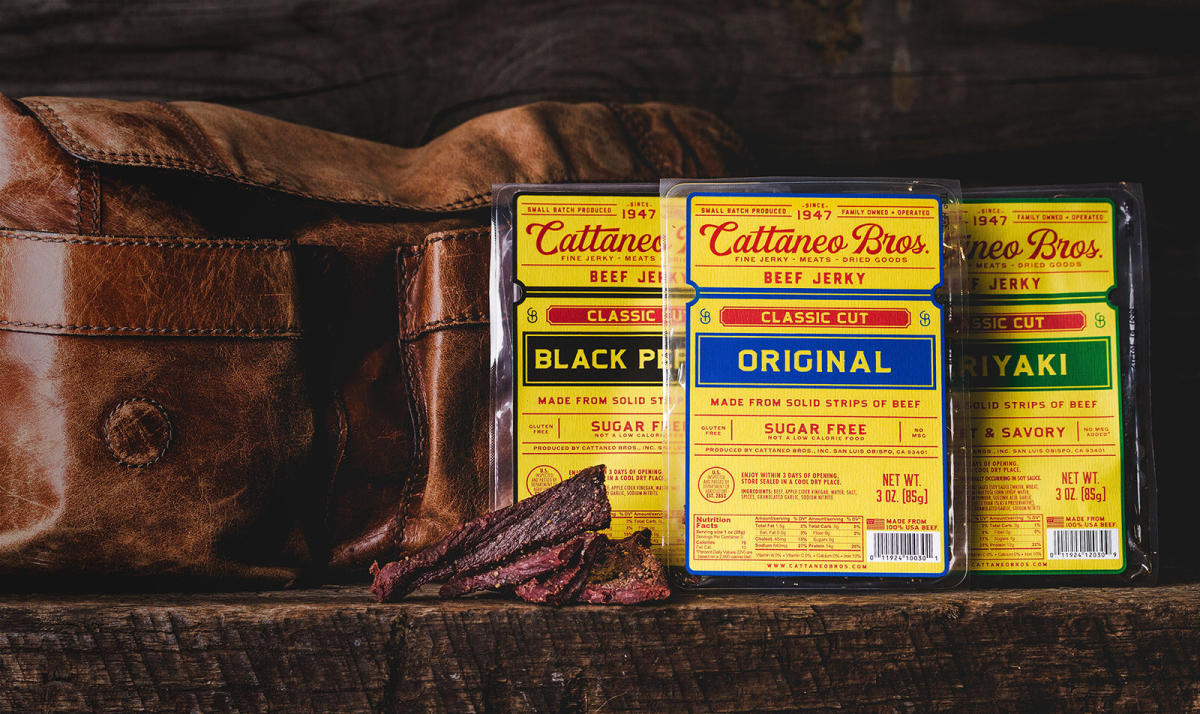 Photo provided by: Cattaneo Brothers Inc.
Visit Kiler Ridge Olive Farm in Paso Robles for cold-pressed olive oil, made from Italian olive varieties. Every fall, owners Audrey Burnam and Gregg Stone press olives grown on their 15-acre estate using traditional methods. The tasting room sells several varieties of beautifully packaged extra virgin olive oils, as well as home and body products like soap, tea, and lip balms. Drop by the estate and take a tour of the orchards and/or milling room before tasting the oils and picking some to bring home.
In San Luis Obispo, Mama Ganache Artisan Chocolates sells chocolates made from ethically sourced, fair trade, and organic ingredients. Chef Ben Taylor uses direct-trade, single-source beans to produce his edible works of art. Choose from seasonal favorites like Halloween skulls, Easter bunnies, and Hanukkah coins, as well as specialty items like sea salt caramels and vegan truffles. 
Head to downtown San Luis Obispo for tasty gifts at The Mercantile, owned and operated by the folks from Cattaneo Bros. fine jerky, meats, and dry goods. Since 1947, Cattaneo Bros. has worked with ranchers and farmers to make their famous jerkies, sausages, and snacks. The Mercantile carries Cattaneo Bros. merchandise, including snacks, apparel, and gifts, as well as SLO CAL-centric products and gift bags featuring local artisans.
Drink
With multiple wine regions, distilleries, kombucha makers, cideries and a thriving craft beer scene, SLO CAL offers many, many ways to sip.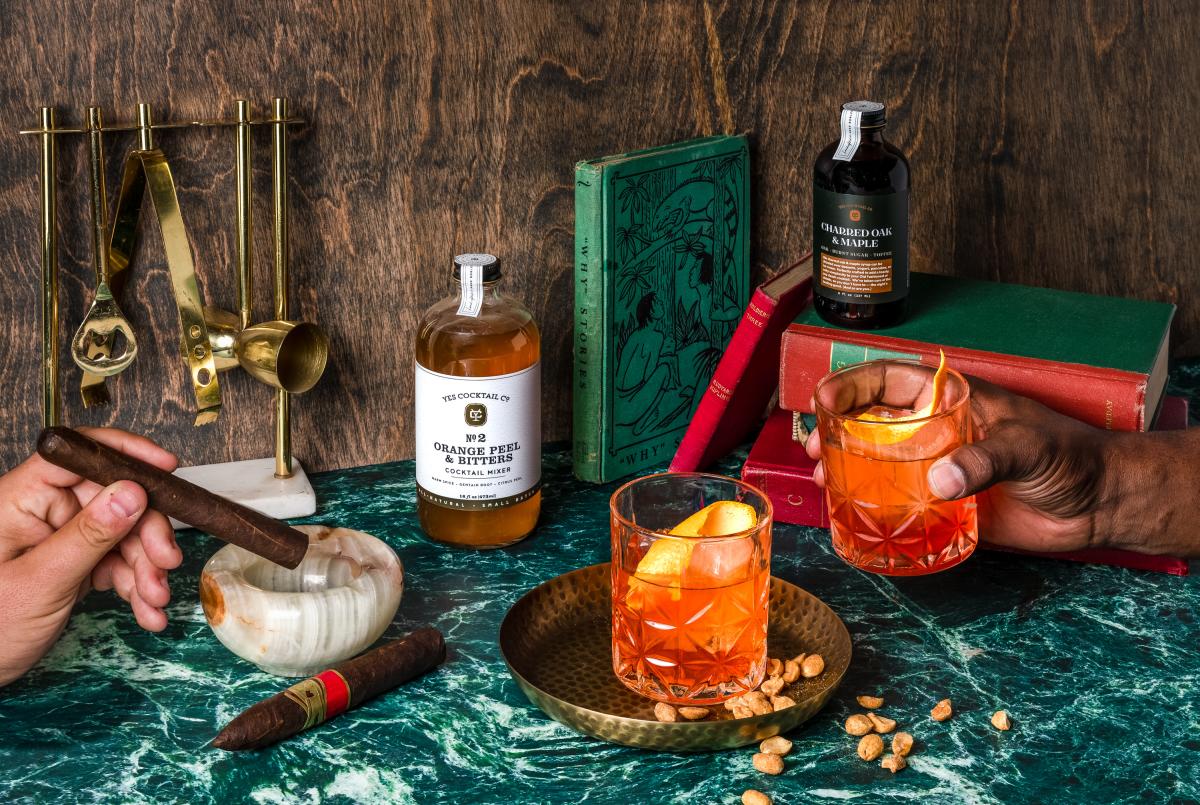 Photo provided by: Yes Cocktail Co
It isn't every day you get to drink wine made by a bona fide Paso Robles wine country legacy. Janell Dusi's boutique winery, J. Dusi, builds on a century of family farming and winemaking here; not surprisingly, she and the women-operated J. Dusi team have won countless awards, particularly for zinfandel wines. Visit the tasting room on the historic Dusi Vineyard, taste the wines, and buy bottles for yourself and your wine-enthusiast friends. 
The team at SLO Cider makes hard dry cider from apples in SLO and sells pints and cans to-go in the SLO Cider tasting room. Want a drink that's gluten-free? Dry hard cider is naturally, completely gluten-free, with a crisp, fresh flavor that pairs beautifully with all styles of cuisine. Pop by the tasting room and treat yourself or loved ones to a sampler pack of SLO Cider varieties.
Husband-and-wife team Lauren Butler and Brandon Alpert launched Yes Cocktail Co. in Paso Robles to take the guesswork out of mixing cocktails. They make modern cocktail mixers, syrups, bitter-infused sugar cubes, and garnishes from all-natural ingredients, including produce from right here in SLO CAL. Just add your own booze, or not: Yes Cocktail Co. mixers also make fantastic mocktails. Swing by their tasting room in Paso Robles to pick up a drink-at-home cocktail kit or other goods for the modern bar. You can also take mixology classes at Yes Cocktail Co., or gift them to the aspiring mixologist in your life. 
Body
Thanks to SLO CAL's temperate climate that encourages an abundance of natural ingredients, skincare and body care companies have all the materials they need to craft clean and effective products.

Photo provided by: Life Elements
Featured in dozens of lifestyle magazines, Life Elements crafts modern body care products from clean, natural ingredients. Owner Martha Van Inwegen grew up in a family of foragers and herbalists; today, she operates a thriving apothecary in Atascadero, selling bath bombs, bath salts, skin care, shower, and soothing salves. Visit the Life Elements shop in Atascadero to purchase best-sellers like the CBD Bath Bomb, Healing Honey Stick, and Rosemary-Mint Sugar Scrub.
At Fable Soap Co shop in Los Osos, there's a good chance you'll be met at the door by owner Jeriel Sydney. There, she formulates small-batch, all-natural skincare, and home goods. While Jeriel's focus is on clean ingredient sourcing and gentle products, her candles, soaps, lotions, home fragrances, and salves are all seductively scented, too. 
In Santa Margarita, the Giving Tree Family Farm started with two little goats and a determination to live off the land. Many years later, the Ballantyne family welcomes visitors to meet their animals and explore the products they make right there, on the farm. These include a wide variety of goat's milk soaps, lotions, lip balms, and alpaca wool dryer balls. Better yet, take a tour or sign up for a workshop to make your own.
Home
Wherever you live, you can bring some of the unhurried pace of SLO CAL home with thoughtfully curated home goods and gifts, made right here.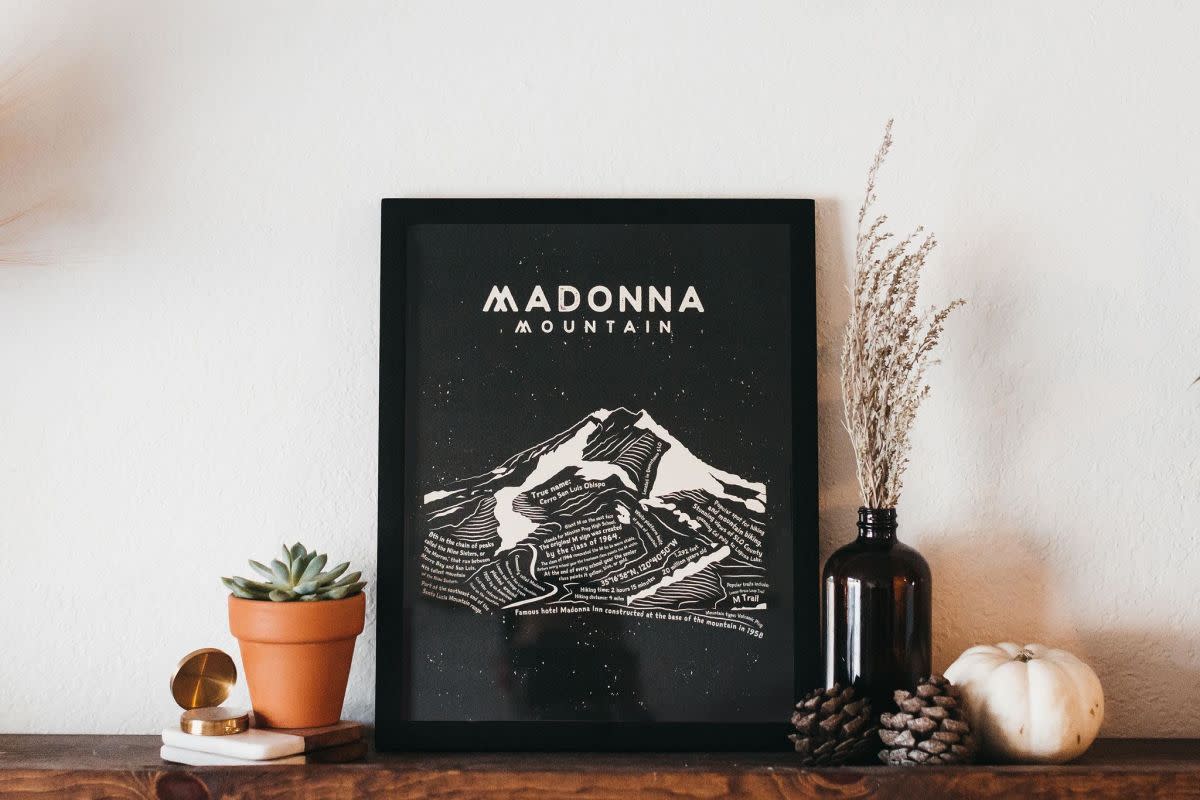 Photo provided by: Amandalee Design
Dennis Kehoe started blacksmithing in 2008 and has since become a master at his craft with Kehoe Carbon Cookware. He and Kasey, his wife who is a welder, make hand-forged carbon steel skillets, saucepans, crepe pans, paella pans, and woks that beg to be passed down from generation to generation. Order your heirloom-quality pan online and arrange to pick it up at the Kehoes' workshop in Los Osos to see where these artisans work.
Available across SLO CAL, Amandalee Design produces prints and apparel featuring local natural landmarks that include interesting facts about those places within the design. Featured landmarks include Bishop Peak Mountain, Cerro San Luis, Chumash Peak, and Critter Point, a peak named in honor of Kristin Smart by the creator of the Your Own Backyard podcast, Chris Lambert. (Half of all proceeds from sales of Critter Point prints are donated to the Kristin Smart Memorial Scholarship fund.) Find Amandalee Design artwork in stockists like Stash Local Goods in Cambria, Lincoln Market & Deli in SLO, and at local pop-up markets.
Located in the nano-town of Harmony (population: 18), glass-blowing studio Harmony Glassworks welcomes visitors to shop the gallery and watch the glass-blowers at work, just a few feet away. Pick up one-of-a-kind jewelry, sculptures, ornaments, vases, and much more, made right there in the workshop's furnace by master glassmiths.
Want to start planning your shopping trip? Check the SLO CAL Crafted guide for a full list of artisans and their products.