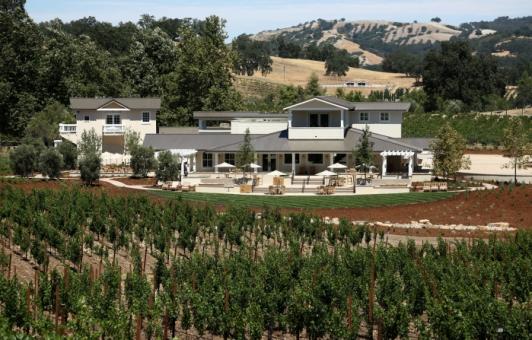 Taste, Dine, or Stay in this iconic Paso Wine Country Destination
When you think of JUSTIN Winery in Paso Robles, your mouth probably begins to water for their ultra-famous red blend, Isosceles. We don't blame you.
This Bordeaux blend of cabernet sauvignon, merlot, and cabernet franc is legendary for a reason. In 2000, Wine Spectator ranked the 1997 ISOSCELES the 6th-best wine in the world out of a list of 100. Then in 2015, Wine Enthusiast named JUSTIN American Winery of the Year Impressive? We think so!
Still, there's so much more to JUSTIN than its iconic wines. Did you know that, not only can you taste, but also dine and stay, too?
Here's five reasons you should make the trek to this dynamic Paso Robles winery on your next trip (and yes, one of those reasons is certainly red in hue).
1. Taste More than You Can Imagine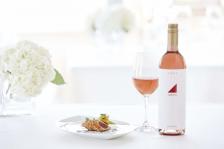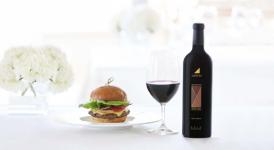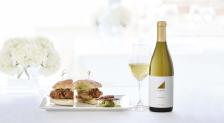 You've been to tasting rooms, yes—but if you haven't been to the JUSTIN tasting room — then you don't know just how elegant and distinctive the experience can be.
With a bounty of glass windows, their modern tasting bar is bathed in natural light. Toast to the new vintage just a stone's throw from gorgeous estate vineyards. Here, you can truly connect with the terroir, one sip at a time.
Relax with a local cheese plate and wine by the glass, or sample a flight poured by an educated, friendly tasting room attendant. Their greatest joy is sharing the flavor of JUSTIN with newcomers and regulars alike. That means all you have to do is kick back and relax. Find your new favorite bottle, and bring a few home for the holidays.
2. Stay in Wine Country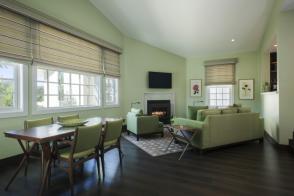 If you truly want to experience Paso Robles Wine Country, stay in Paso Robles Wine County. It's really that simple! Wake up to the natural beauty of the JUST Inn, surrounded by lush vines and sunny, blue skies. Sounds like paradise, but we assure you—it's simply another day in Paso Robles.
The JUST Inn Suites offer luxurious appointments like fireplaces, Tempur-Pedic mattresses, and Frette linens, to give you an idea of the plush accommodations.
This is more-than-your-average B&B experience: An overnight stay includes a gourmet breakfast and a tour of the winery and caves. Don't mind if I do! Click here for all your reservation and booking needs.
3. Tour like an Insider
Isn't it fun to see how the sausage is made? And by sausage, we mean wine, of course. Experience all that the JUSTIN winemaking facility has to offer with a variety behind-the-scenes tours. You'll learn about the winery's story, dating back to the first vineyards planted, circa 1981. You'll see the facility and meet the faces behind the legendary bottles, too. The mission? It has always been to make world-class Bordeaux-style blends. Thankfully, Paso Robles has an amazing microclimate with hot days and cool nights (this creates maximum balance). Of course, you'll want to test this theory out for yourself in the most delicious way. Believe us, you will have plenty of opportunities to do so along your JUSTIN tour route.
4. Dine with Passion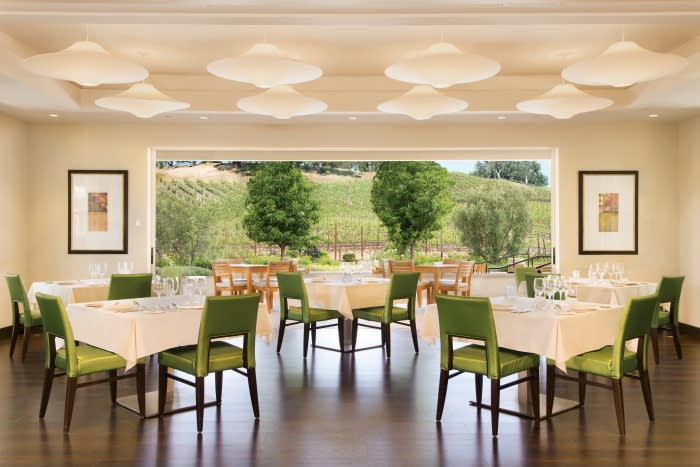 Fresh? Local? Seasonal? Sublime? Oh yes. JUSTIN's beautifully redesigned restaurant offers the freshest local ingredients in dishes that reflect the changing seasons. Lunch, brunch, and dinner are available, as is an award-winning wine list offering selections from around the world (as well as rarities from the coveted JUSTIN wine cellar). Dinner hours: Tuesday–Saturday with three seatings available at 6, 6:30 & 7 p.m. by reservation only. Reserve a table now and secure your spot.
5. Nosh or Nibble
You don't have to get all dressed up and spend a few hours to enjoy JUSTIN's amazing food and wine pairings. Stop in for brunch or lunch and get the best of both worlds. Feeling super casual or just feeling a bit peckish? No worries. Stop by the JUSTIN restaurant for a "Just a Bite" menu featured between 2-3 p.m. Thursday through Sunday. (Brunch hours: 11 a.m. to 2 p.m.; Lunch served Thursday-Saturday 11 a.m. to 2 p.m.) Want more info on JUSTIN's incredible food? Click here to view all of the menus in detail.
Get there
JUSTIN Winery is located at 11680 Chimney Rock Road Paso Robles.
For more information, go to justinwine.com or call toll free: 800-726-0049.