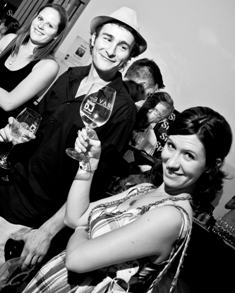 Satisfy your craving at this unique wine tasting experience in San Luis Obispo. Music, food pairings and plenty of Paso Robles wine are sure to gratify you - Instantly!
Take pleasure in an evening of unlimited tasting, with more than 40 of the best wineries in Paso Robles. Eight different varietal bars will be featured and paired with the finest fare of San Luis Obispo County. Discover and learn about the trends in the industry including no oaked wines, wines under $20, estate wines and sustainable practices. A stylish ambiance and a lounge like atmosphere will complement the distinct and different wine of this unique region.
Visit www.pasowine.com for more information
CRAVE Wine. CRAVE Food. CRAVE Music. CRAVE Paso.
WEBSITE: www.pasowine.com/events/crave.php