Play the day away in SLO CAL, home to five must-see state parks where you can hike, bike, windsurf, fish and much more. Whether you're looking for a big adrenaline rush or just want to reconnect with nature, these five California state parks are ideal for enjoying the great outdoors up and down the iconic stretch of SLO CAL's Highway 1.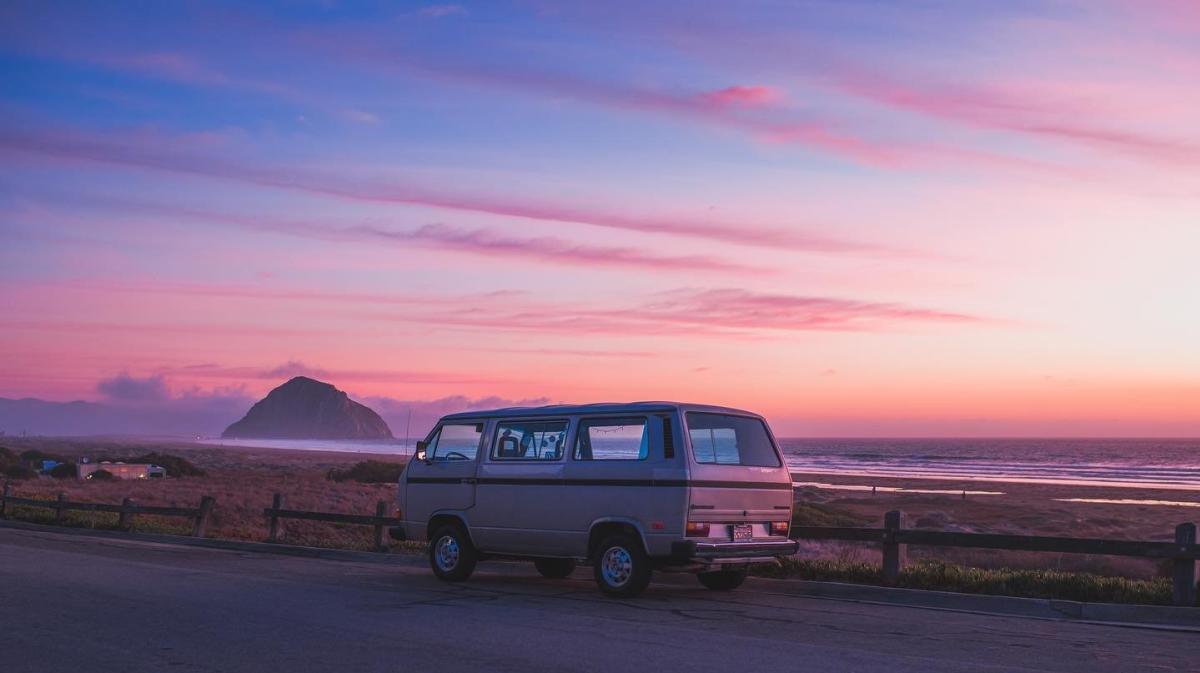 Before You Go: Note that safety precautions and restrictions may be in place and may vary from park to park. Public parking is also limited in many locations. Check out each park's website or the California Department of Parks and Recreation for the most current information before you visit.
1. Oceano Dunes State Park
Remember being a kid and spending hours joyfully playing in the sandbox? Now, picture that the sandbox is much bigger—and that you have much cooler toys than a plastic bucket and shovel. This is Oceano Dunes State Park. Dozens of trails crisscross the park's windswept sand dunes, offering endless opportunities for hiking, biking and marveling at magnificent views of crashing Pacific waves. The park is open for day use to visitors who walk, bike or drive in with street-legal vehicles, such as jeeps or trucks. (Note that off-highway vehicles are not currently allowed.) Don't forget the fishing gear, as Oceano Dunes State Park is a great place to cast a line with your toes in the sand.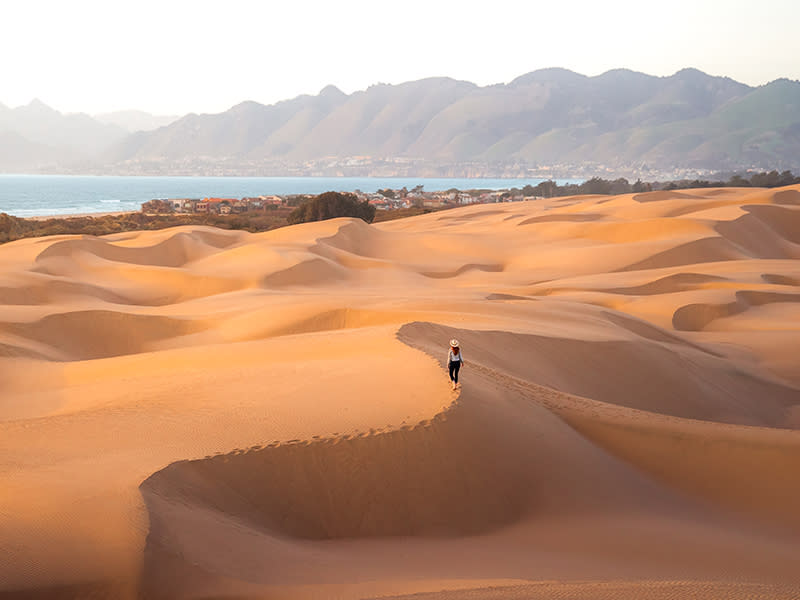 2. Harmony Headlands State Park
Speaking of fishing, Harmony Headlands State Park is another coastal site where you can cast a line from the shore while taking in the natural beauty of the region. Located just minutes off Highway 1, this scenic, 784-acre park is open for day use. If you prefer dry-land exploration, take the trail from the parking lot to traverse the park's steep hills and grassy terraces graced by million-dollar ocean views. Catch those same views all the way up Highway 1, which is open in SLO CAL all the way to the Piedras Blancas Light Station.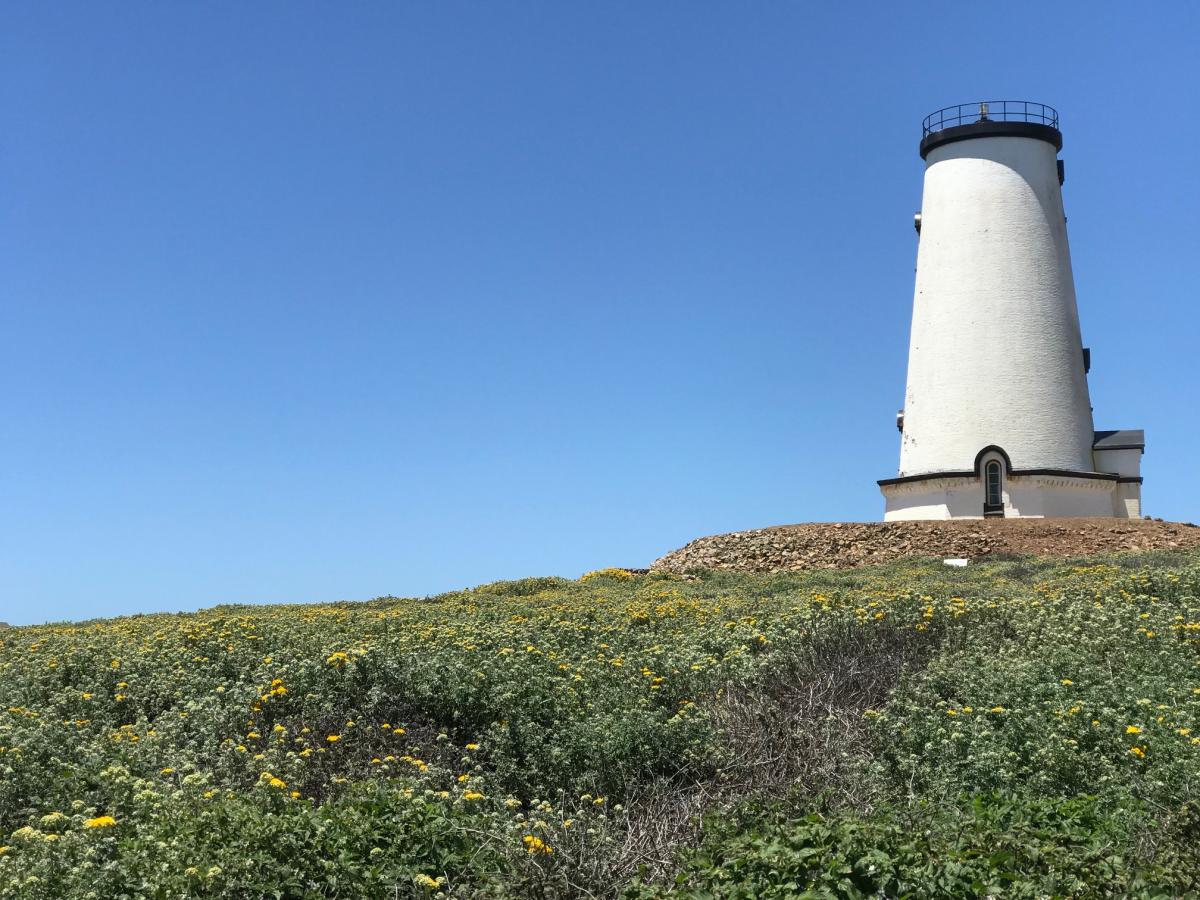 3. Estero Bluffs State Park
The 355-acre Estero Bluffs State Park consists of a grassy coastal terrace that gently slopes from Highway 1 to the ocean, making for picture-perfect nature exploring. The park has a particularly diverse landscape consisting of sea stacks, wetlands, low bluffs and a coastal terrace. It's also the habitat for a number of endangered species including the snowy plover. This nature-lover's paradise is best explored with a leisurely hike to Vista Point, an afternoon on the beach or by trying your hand at windsurfing.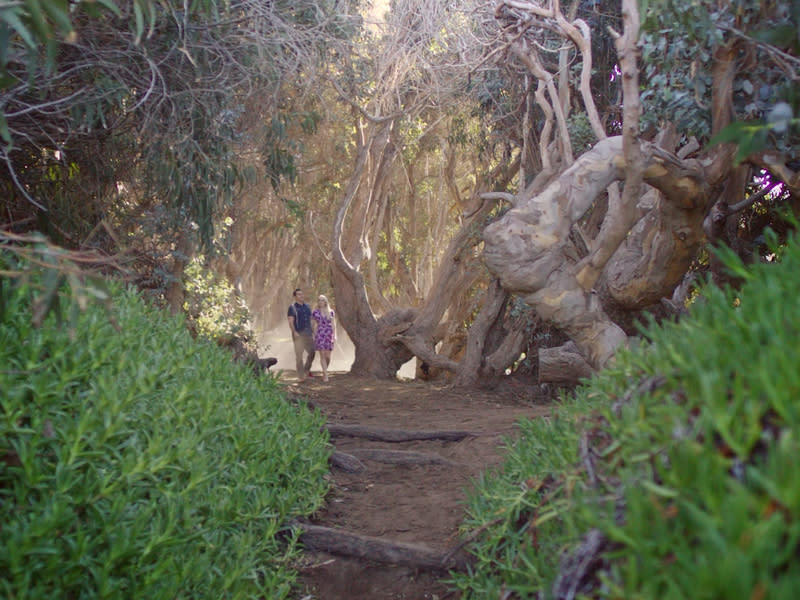 4. Morro Bay State Park
Sailing, fishing, hiking and incredible views await you at Morro Bay State Park, an ideal spot for open-air adventuring. Morro Bay's signature landmark, Morro Rock rises just off the coast, casting a dramatic silhouette as the sun vanishes into the horizon. If you packed your clubs, the park features an 18-hole public golf course. You can also spend the night camping under the stars, resting up for the next day's adventures. (For information about Morro Bay's campground opening dates and availability, refer to the park's website. You can make a reservation by visiting www.ReserveCalifornia.com or by calling 800-444-7275.)  
5. Montaña de Oro State Park
Montaña de Oro State Park translates to "mountain of gold." While you might not find any precious metals here, the seas of blooming golden wildflowers are guaranteed to dazzle you. Hikers and backpackers will enjoy tackling the park's varied terrain, ranging from rugged cliffs to coastal plains. Secluded sandy beaches—the best-known is Spooner's Cove—are the perfect place for a relaxing picnic. For a bit of "head-in-the-clouds" fun, venture up to the top of 1,347-foot Valencia Peak, where you'll be treated to spectacular panoramic views.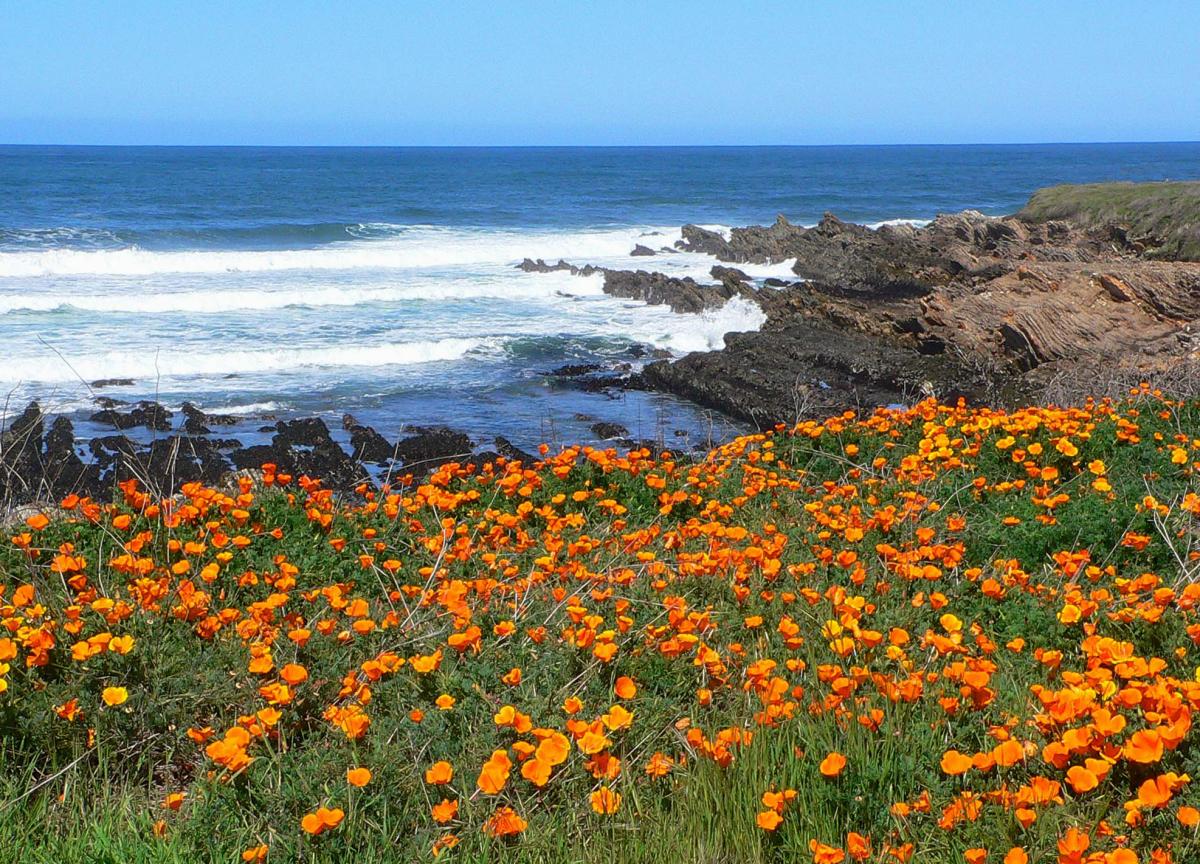 Start planning your trip today to visit SLO CAL and explore these five spectacular state parks.