School is almost back in session, but that doesn't mean you can't take one last trip with the family. SLO CAL is a wonderful place for kids of all ages. Traveling with family can get expensive so give your pocketbook a break and explore all that nature has to offer. Next time you're in the area, check out these family-friendly hikes and nature walks:
Elfin Forest in Los Osos
If you have little ones, not only will they love the name, but they'll love the scenery as well. With over 200 different species of plants, 110 different types of birds, 22 mammal species and 13 different reptilian and amphibious creatures, the Elfin Forest is a coastal playground for nature. The boardwalk stretches for approximately 1 mile and is perfect for the whole family, including dogs. Access this trail on 16th street in Los Osos.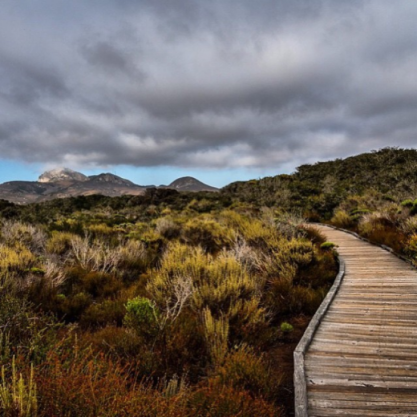 (Photo by @ac4500)
Morro Bay Boardwalk
A short drive from Los Osos you can walk another beautiful boardwalk in Morro Bay. Located just south of the marina, the boardwalk is a great place for birding and viewing wildlife in the Morro Bay estuary. Start your walk on the south side of the marina across from the Morro Bay State Park campgrounds.


Bob Jones Trail from SLO to Avila Beach (or vice versa)
Whether you're staying in Avila Beach or in San Luis Obispo, the Bob Jones Trail is a wonderful paved three-mile trail perfect for walking or biking. If starting in San Luis Obispo, you can either bike to the trailhead at Ontario Road or park there. This trail will have you meandering along San Luis Creek and behind Avila Valley Barn. 


(Photo by @hollyedexter)
Harmony Headlands
Located just off the Highway 1 Discovery Route, Harmony Headlands is a steady 4.5 mile out and back loop. You'll cross a grassy valley until turning a corner and reaching scenic bluffs (perfect for a family photo op). Bring a picnic and let the kids frolic in the coastal grasses and cool air as you sit on a bench and enjoy the views. The trailhead parking lot fits about 10 cars and is located about 4.6 miles south of Highway 46 and 11.5 miles north of Highway 41 on Highway 1.


(Photo by @lauradienzo)
Moonstone Beach Boardwalk in Cambria
Search for moonstones and enjoy the fresh smell of Monterey Pines in Cambria after you stroll along the Moonstone Beach Boardwalk. Approximately 2.85 miles roundtrip, this scenic jaunt could easily take you half a day. From exploring tide pools, to collecting moonstones and squishing your toes in the sand, the Moonstone Beach Boardwalk is a delight for everyone in the family. The trailhead is accessible on Moonstone Beach Drive and you'll find parking just past the El Colibri Hotel.


(Photo by @sly1097)
Jim Green Trail in Atascadero
Crossing over the Cuesta Grade you'll reach Atascadero. When you're not visiting the animals at the Charles Paddock Zoo or relaxing around Atascadero Lake Park, take a short hike on the Jim Green Trail. Enjoy shade beneath beautiful oak trees and grassy hillsides. During the spring, these hillsides spring up with beautiful wildflowers perfect for picking. Access this hike on Curbaril Ave., then turn right on Cortez Ave. The parking lot will be on the left at the end of the road.


(Photo by @megaland)
 Pismo Preserve in Pismo Beach
Just off Highway 101 in Pismo Beach, the Pismo Preserve offers an array of trails for all skill levels. Whether you and the kids are looking for a challenge or hoping for a nice stroll, the Pismo Preserve has something for you. The coastal views certainly don't hurt either.