North County Farmers Market
Atascadero Farmers Market takes place each Wednesday, 3-6 p.m., in and around the Sunken Gardens in the center of the historic Colony District. The market is situated on the stretch of Palma Avenue between the Sunken Gardens and the Atascadero Administration Building and along a portion of East Mall (see map).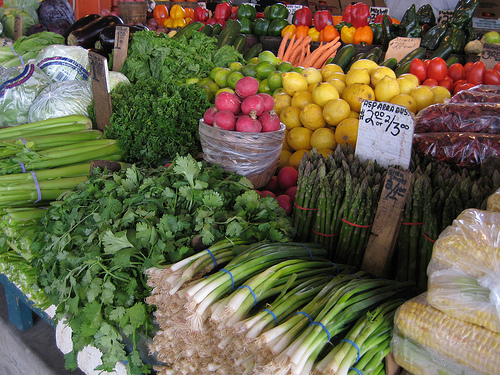 The market features lots of fresh strawberries, broccoli, cabbage, artichokes, lettuce, spinach, tomatoes, carrots, apples, date, beets, flowers, leeks, bread & pastries, fish and beef, kettle corn, tamales, tacos, Chai tea, avocados and lemons. Prepared food is also available and often musical entertainment is offered as part of the afternoon's festivities. The market is immediately adjacent to downtown shops and, especially during warm weather months, it's a great opportunity to amble through Atascadero's historic downtown.
For more information about the North County Farmers Market call (805) 434-3400.
One more reason to "Get Stuck On Us!" in Atascadero.