1. Snag a cup of "world famous" clam chowder at Splash Cafe and take a stroll on the pier in Pismo Beach
Pismo Beach was once known as the "Clam Capital of the World," so it isn't surprising that its restaurants serve delicious clam chowder.
Splash Café is one of Pismo Beach's most popular shorefront eateries. The casual seafood joint has been serving hungry beachgoers since 1989 and has achieved word-wide fame for its award-winning chowder.
You have to try it for yourself - and you can grab a cup or a bowl ($3.50/$4.50) for less than $5!
After you snack on some tasty seafood, go for a scenic stroll down the Pismo Beach pier or the long sandy beaches. The clean, un-crowded coastline is great for family activities like kite flying and sandcastle construction.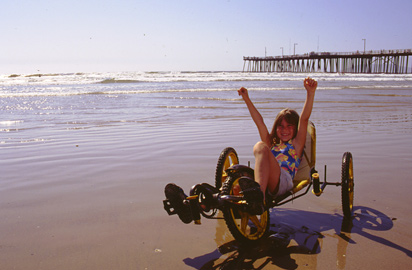 3. Explore the Charles Paddock zoo and enjoy a picnic in the Sunken Gardens of Atascadero
Yes, you can see a tiger in San Luis Obispo County! Visit the Charles Paddock Zoo to see a variety of exotic animals, from the Black-handed spider monkey to the Burmese Python.
The small zoo was established in 1955, by a park ranger who nursed wild animals back to health. Adult admission is just $5 and the park is usually open from 10 am to mid afternoon.
Stay outdoors after your trip to the zoo for a picnic in Atascadero's scenic sunken gardens. The gardens and walkways adorn the colony's civic center and were designed by the E.G. Lewis, the city's founder.
The Sunken Gardens were inspired by "The Grand Basin" at the 1904 World's Fair and features a central fountain designed by architect Walter D. Bliss of the San Francisco firm of Bliss and Faville.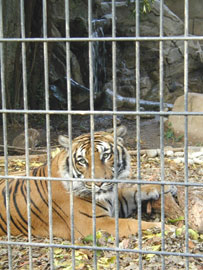 2. Go for a spin on the Old SLO Trolley and grab some sweets in Downtown San Luis Obispo
San Luis Obispo's downtown area is a wonderful place to spend the day exploring some of the city's best known sights.
Catch a ride on the Old SLO Trolley to the Mission Plaza in downtown SLO. The authentic trolley service typically operates from 3 to 10 pm and the fare is only 25 cents!
From there, walk around the creek side plaza and the downtown shopping district - don't miss the world-famous bubble gum alley!
End your adventure with a frozen treat from Palazzo Giuseppe's. The express shop serves 12 flavors of delicious gelato, and a small size will only cost you $3!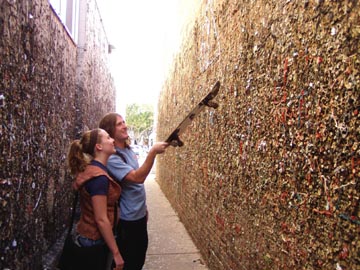 4. Visit wine country to taste a glass of SLO County wine, then peruse the unique shops and eateries at the local downtown shopping district.
There are plenty of great reasons to visit San Luis Obispo County, but many would agree that the flourishing, world-renowned wine country is enough incentive to plan a trip.
With two distinct regions on the Northern and Southern ends of the county and almost 200 wineries in operation, SLO County is the perfect destination to take in award-winning wine, scenic country side, and beautiful Mediterranean weather.
Visit a tasting room in Edna Valley or Paso Robles for a glass (or two) of Central Coast wine. This activity may require a little bit of a budget increase, but you can try out a glass of Tolosa Winery's 2009 "No Oak" Chardonnay for just $6.
After you sip on some wine, check out the downtown districts of Paso Robles or Arroyo Grande. Grab a bite or enjoy a relaxing shopping trip and peruse the unique shops and boutiques.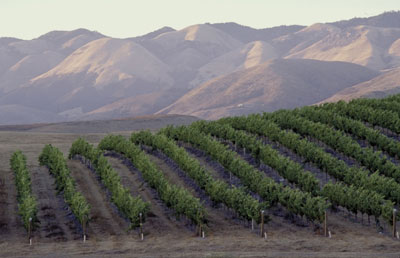 5. Hang out at the Exploration Station and take a drive on the dunes at Oceano
Planning for a fun, low-budget, family excursion? This is the activity for you! Just south of Pismo, Grover Beach boasts a variety of attractions that are appropriate for the entire family.
Housed in an old fire station, the Exploration Station is a community center designed to give kids a chance to learn and connect with science through fun activities and exhibits.
Check out their new programs including an interactive solar system and "Eggsplore," an exhibit about the science of eggs. Admission for one adult plus one child is just $5!
While you're in Grover, head to the beach to check out the Oceano Dunes State Vehicular Recreation area. Bring a picnic and enjoy the scenery or rent an ATV and go for a four-wheel adventure.