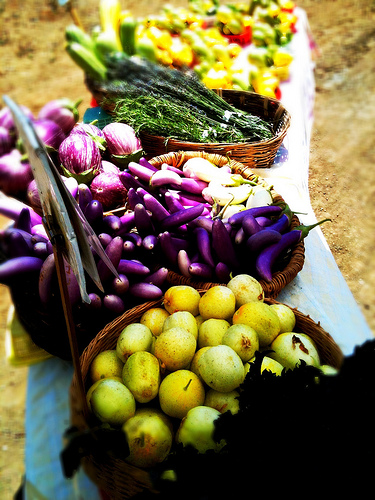 San Luis Obispo County Famer's Markets truly represent our area's unique Central Coast culture - where a cool beach scene meets classsic country living.
Every week local farmers, vendors, and community members collaborate to put on markets around the county where consumers can converge to socialize and buy from a wide variety of fresh, locally grown products.
The markets vary in size and amenities, and are often accompanied by food courts, community events, live performances, and sometimes even street festivals.
Stop in to grab some crisp, tasteful produce or make it an outing and spend a few hours strolling around the market tasting the seasonal goodies and chatting with the farmers themselves.
1. Arroyo Grande Farmers' Market
Where: Arroyo Grande City Hall Parking Lot
When: Saturdays from 12:00 pm - 2:30 pm
Farm fresh produce, local art show, and live entertainment
Where: Downtown Morro Bay at Main and Harbor Streets
When: Saturdays from 3:00 pm - 6:00 pm

Right in the heart of Morro Bay's seaside fishing community
3. Thursday Night Promotions San Luis Obispo Downtown Farmers' Market
Where: Downtown San Luis Obispo at Higuera Street
When: Thursdays from 6:00 pm - 9:00 pm

SLO County's biggest market! Lively street fair with 120 + vendors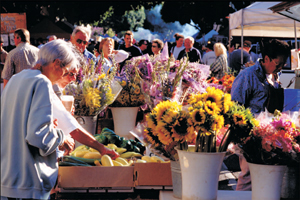 4. Nipomo Certified Farmer's Market
Where: Monarch Club parking lot - 1645 Trilogy Parkway
When: Sundays from 11:30 am - 2:00 pm

Wide variety of local vendors - produce, throw rugs, flowers, photography, jewelry, and more
5. Pismo Beach Farmer's Market (Starting on May 11)
Where: Pismo Beach Pier & Promenade
When: Wednesdays from 3:00 pm - 6:00 pm

Starts on May 11 - located just off the sand at California's classic Pismo Beach