Spring is a season for renewal

Photo by: @slowinelodging
With its gorgeous natural setting, world-class spas and incredible local wine, SLO CAL is the perfect place to treat yourself to a rejuvenating wellness escape. Here are five safe and serene ways to recharge and relax in the wide-open spaces of SLO CAL.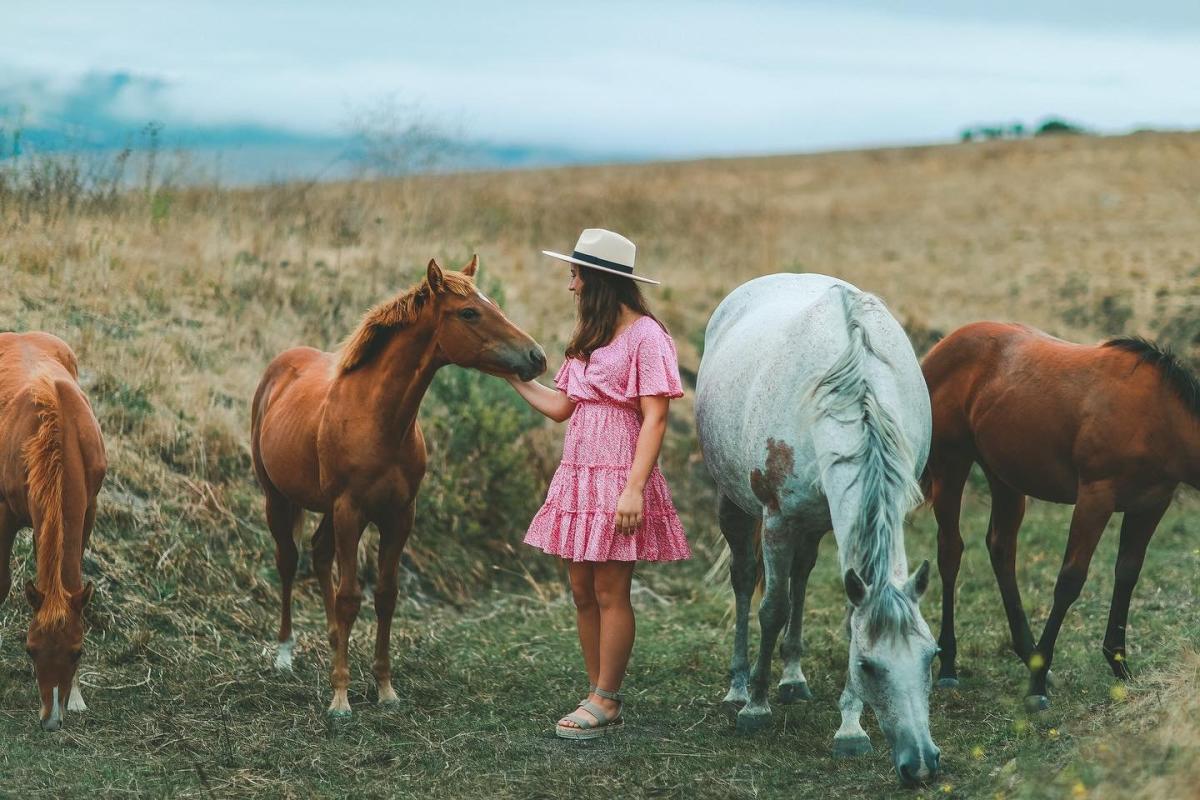 Photo by: @landenwphoto
Attune to Nature
Soak up SLO CAL's fabulous weather, blossoming scenery as you journey toward inner harmony. SLO CAL boasts terrain ranging from cliffside trails to seas of sand dunes where you can hike, bike, or roll out the yoga mat. You can also explore miles of beaches where the ebbing tide of the Pacific Ocean will wash away your worries. Or jump on a paddleboard and get back to balance listening to the soft lapping of water at your feet and the seabirds' songs.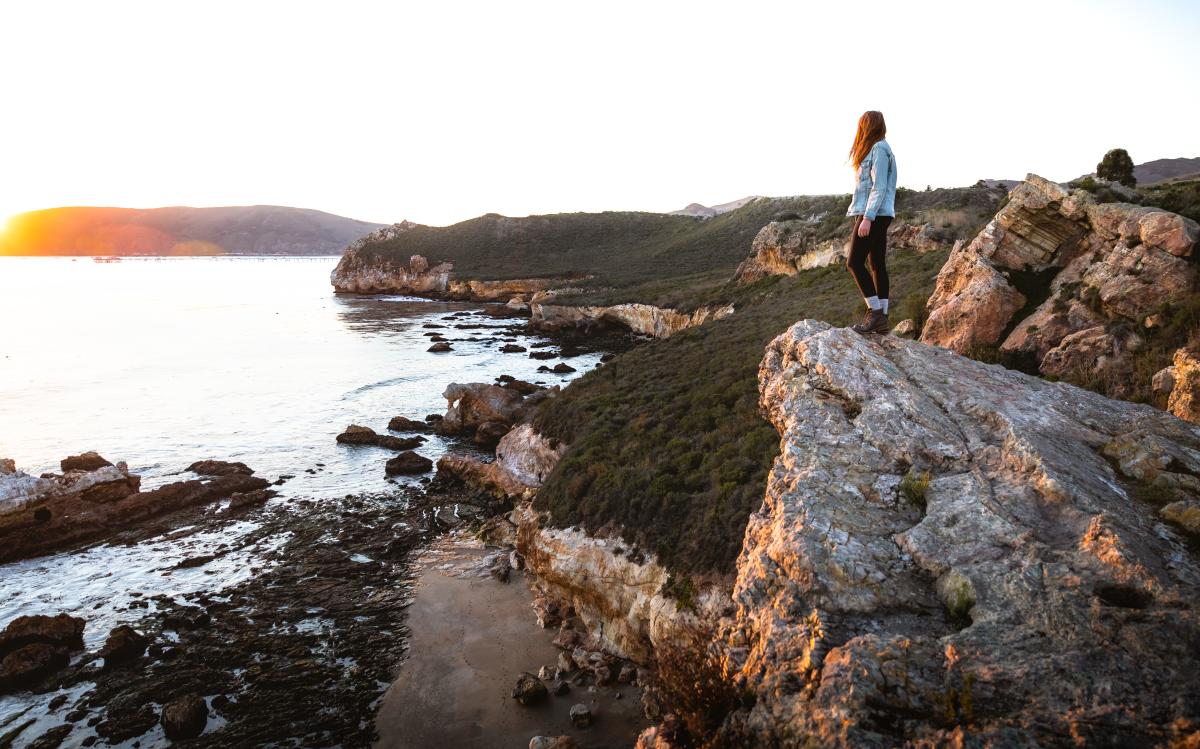 Spas & Hot Springs
SLO CAL is home to many world-class spas, wellness centers, hot springs and therapeutic facilities. Indulge in treatments at Dia Feliz Spa (which translates to "day of happiness"), at The Cliffs Hotel and Spa. Visitors can choose from a variety of facials and massages in the open-air, oceanfront pool area, which boasts views of the Pacific Ocean and Pismo Beach. Dia Feliz Spa normally books two weeks out, so be sure to call ahead to secure your reservation.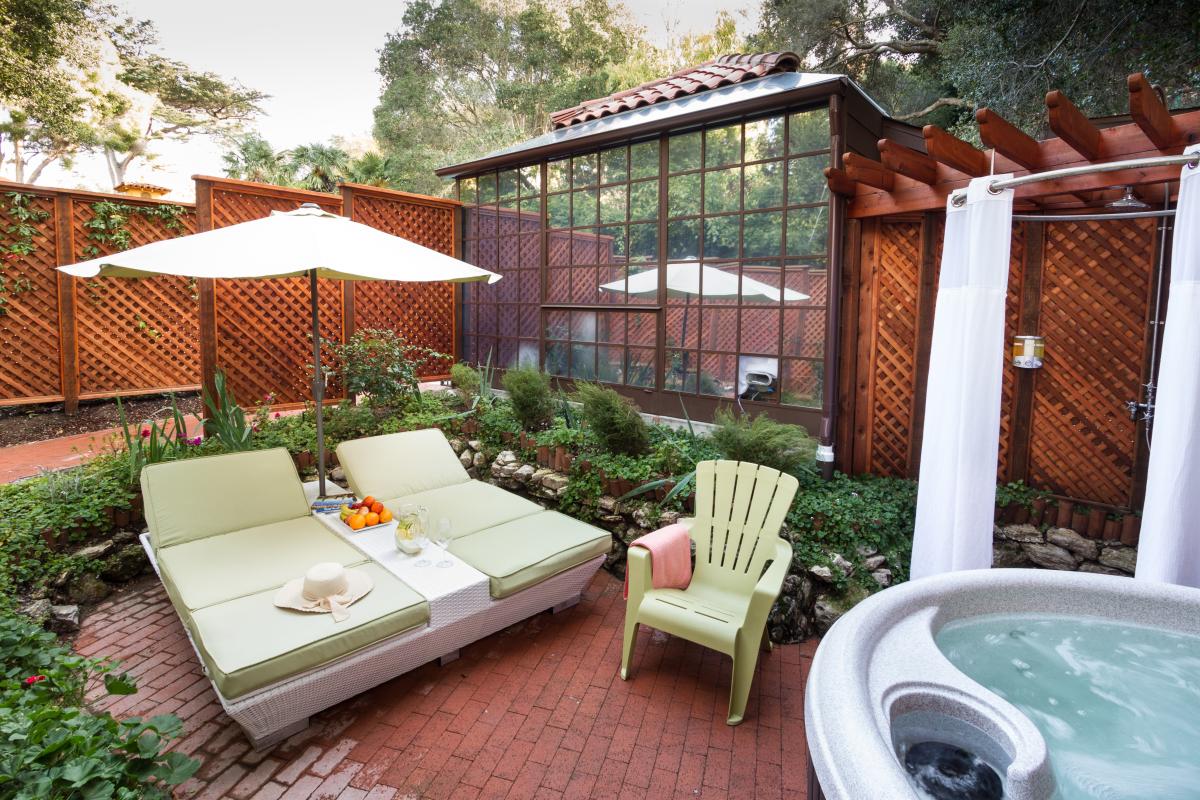 Situated in the heart of SLO CAL's wine country, River Oaks Hot Springs Spa offers therapeutic soaks in thermal mineral springs as well as a variety of massage therapies in an open-air spa amid the region's rolling hills and vineyards. Ever tried cryo-therapy? How about salt therapy or an infrared sauna? The team at Sloco Massage + Wellness Spa creates custom treatments as unique as you, complete with a relaxing playlist of your favorite sounds.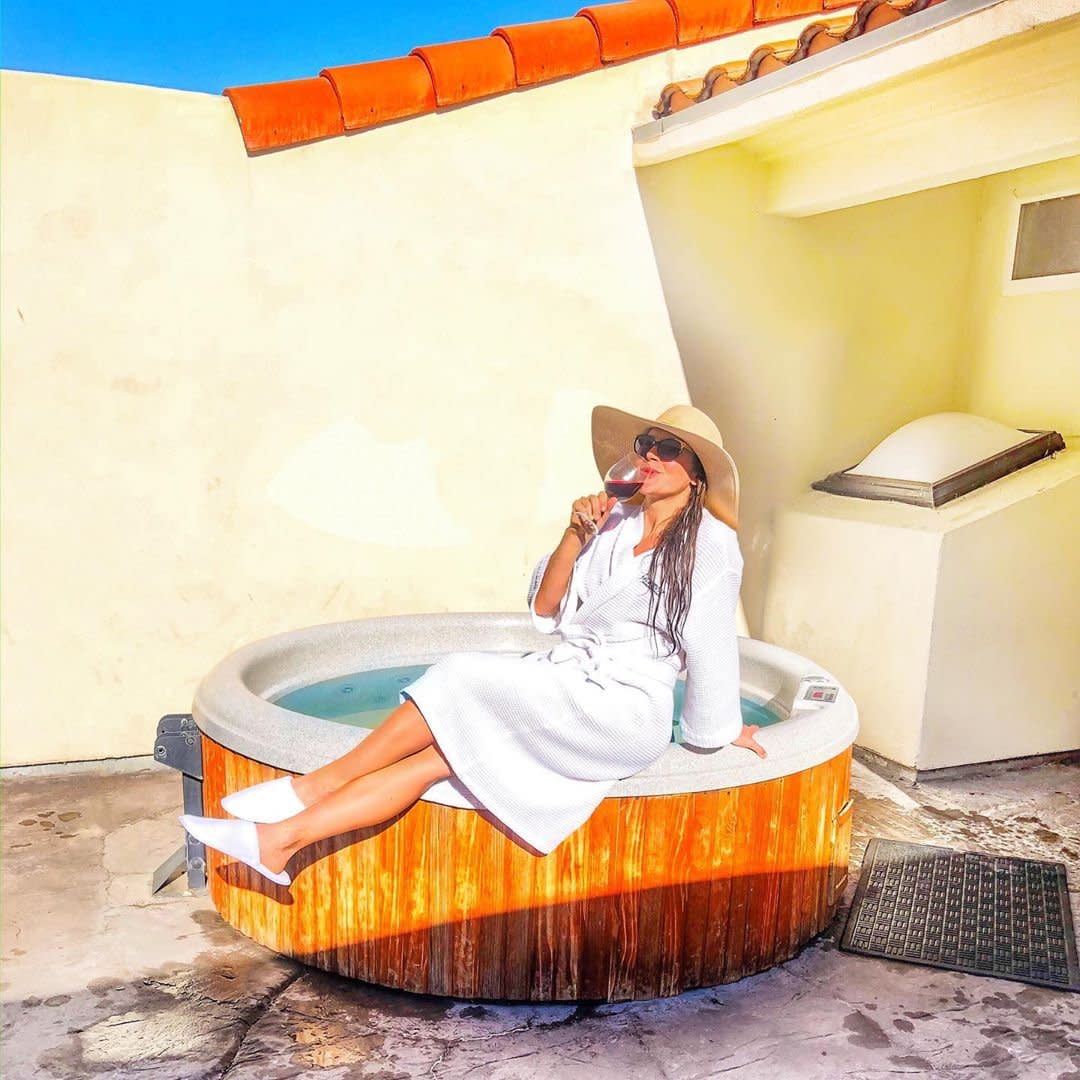 Photo by: @jenafit2fly
Note: Due to the implementation of health and safety precautions, not all services and features at these facilities may be available at the time of your visit, so be sure to check in for updates and the latest information.
Retail Therapy
Sometimes all it takes to feel renewed is a fresh look or an inspired piece of art to admire. And in SLO CAL, there's shopping to fit every taste. Pick up new threads at the eclectic shops and boutiques that abound or search for treasures in SLO CAL's many antique shops and malls.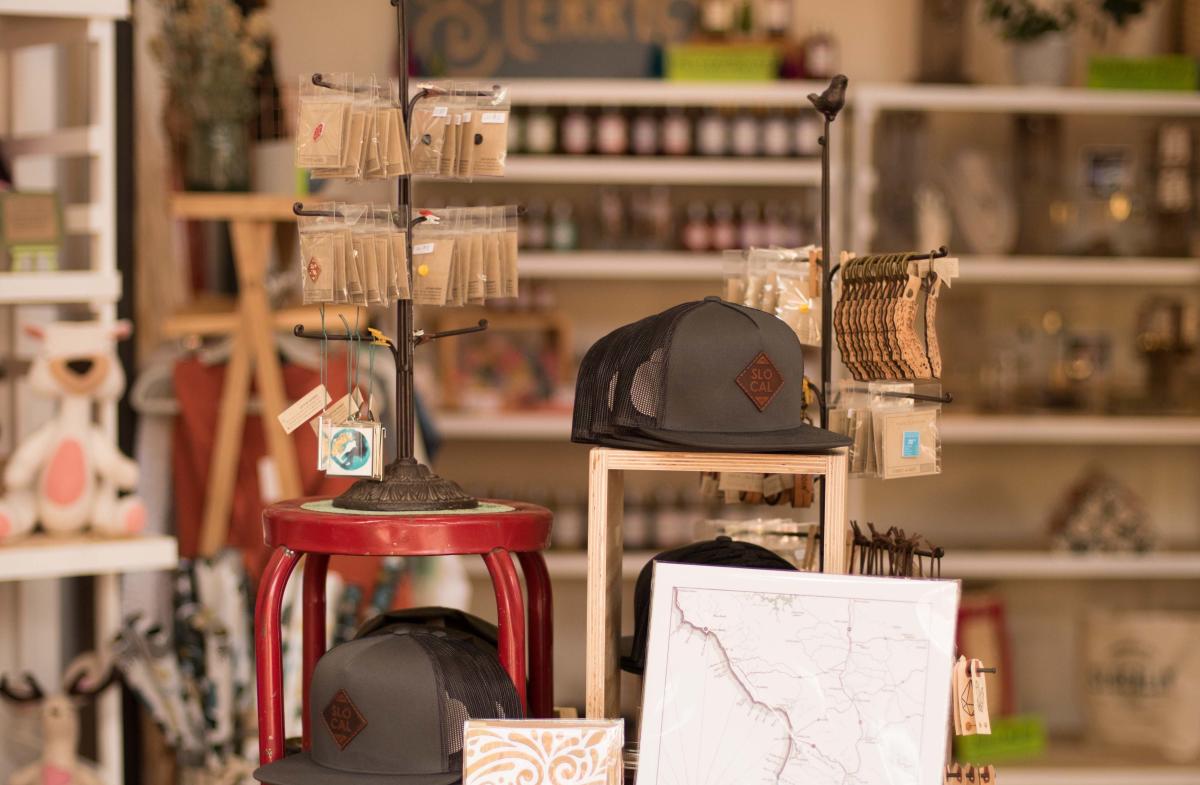 Photo by: @slocallymade
Don't forget to take some of the SLO CAL experience home with you by snagging some handmade soaps, lotions or other wellness products. You can also showcase the work of a SLO CAL artist in your own home with a purchase from an area gallery or art museum.
Try Something New
SLO CAL is all about breaking routine and exploring off the beaten path, so trying something new just might be the perfect way to jumpstart your wellness goals.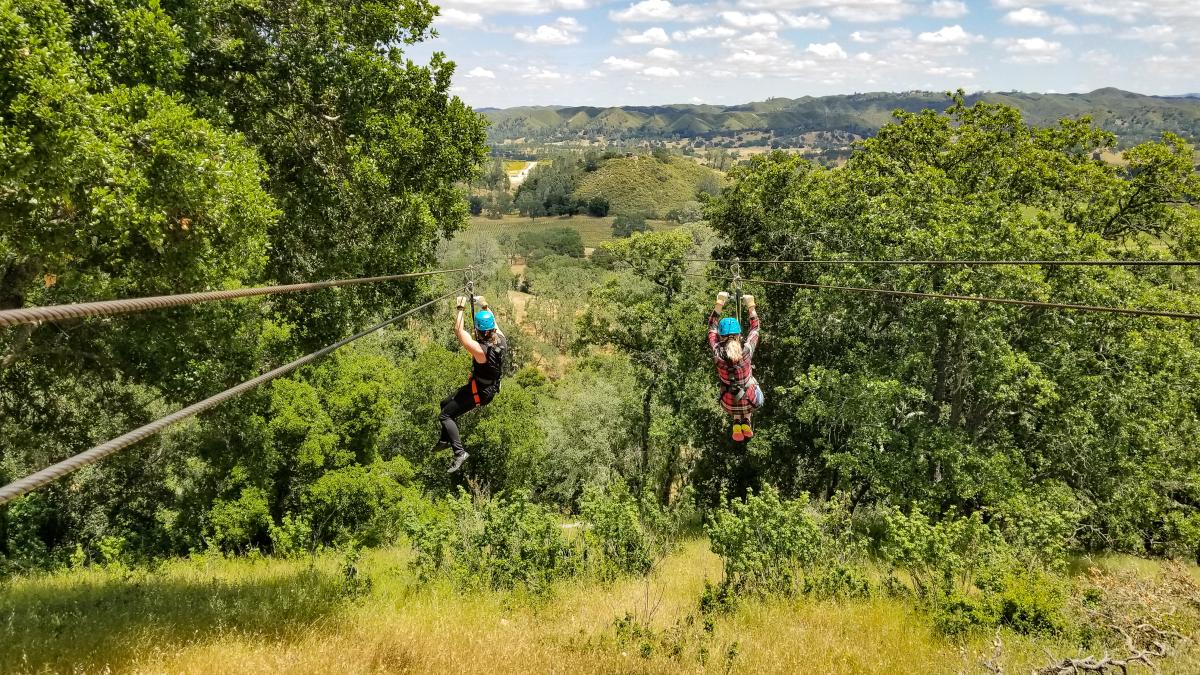 Embark on a high-flying, adrenaline-pumping adventure in Santa Margarita, where you can fly through the air on zipline, soaring hundreds of feet above rows of blooming vineyards, oak woodlands and chaparral. Perhaps you'd like to try your hand (and grip) with rock climbing? SLO CAL offers a range of outdoor climbing spots, including Cabrillo Peak in Morro Bay, with its magnificent views of the ocean and estuary.
Sample The Grapevines' Bounty
Fun times with friends and loved ones over a few glasses of wine are always sure to restore your spirits. SLO CAL is California's third-largest wine region, with more than 250 wineries and 100 tasting rooms. You can explore a wide variety of wines and the local culture that produces them. Many tasting rooms are offering take-out, in cute to-go cups for you to safely enjoy the bounty of SLO CAL. Be sure to call ahead and make sure you and your party have the latest information prior to visiting.