Your curated list of SLO AL food trucks with the in-demand menus sure to make your mouth water!
Across a wide array of cuisines and cultures, SLO CAL has an impressive roster of food trucks for you to choose from. Here are just a few of the local-approved, can't-miss options:
 
STANDOUT SANDOS AND MORE
 
Chef Anna Andriese seriously pulls out all the stops with pulled pork sandos and pork belly tacos you'll want to tell your friends about. The Chimichurri option is a go-to, available with tri-tip or chicken on housemade ciabatta with fresh local greens—or try the B.L.T. with thick-cut bacon and arugula with cherry tomatoes, fresh mozzarella, and pesto aioli on pita flatbread.
Another San Luis Obispo institution, TPK is a TKO (total knockout!). The Yo Pastrami—sliced peppercorn pastrami on marbled rye topped with pickled slaw, provolone cheese finished with wholegrain mustard and horseradish cream—is a runaway smash hit.
Gusto on the Go Bistro
For an enticing array of sandwiches and savory burgers, Gusto on the Go delivers on delicious. No matter what you're craving, Gusto on the Go has what you're hungry for from fresh grilled fish tacos with citrus mango salsa to a variety of flatbreads. Sides are a whole other story with choices from sweet potatoes to seasonal veggies.
 

WELL-TRAVELED TASTE
 
Cubanissimo
If you're in the mood for a traditional Cubano and yuca fries, you'll want to stop here. With a colorful wrap bursting with colorful snapshots of vintage Cuban postcards, you'll find this popular food truck in MINDBODY's parking lot every Thursday. There's a line for good reason.
Customers rave about this great pitstop, and for good reason. The food truck specializes in delicious and simple Pakistani and Indian dishes. Choose from chicken, beef and veggie kabab wraps or platters loaded with flavor, sauce and spice. Sounds like the perfect start an adventurous evening out.
Burrito Wagon
Don't let the name fool you, this truck is serving up everything from grilled chicken sandwiches to steak taquito plates (and of course, burritos). Keep your eyes peeled for this white and red wagon making its way through San Luis Obispo, your taste buds will thank you.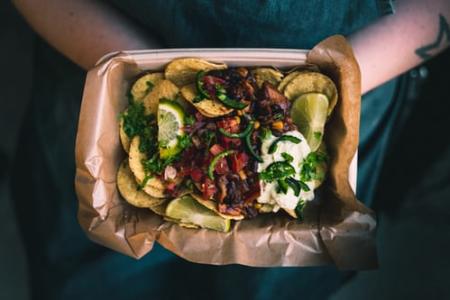 LOCAL LEGENDS
 
The new storefront in San Luis Obispo hasn't kept this team from operating their much-loved classic Airstream. With a friendly team and creative menu crafted with only the best local ingredients, it's no wonder locals and visitors alike fall for Farmhouse.
Ruddell's Smokehouse
The brick-and-mortar restaurant located in Cayucos overlooking the pier is a BBQ institution, but locals rave about the food truck's tacos. Any protein is a need-to-eat. Give the smoked salmon tacos a whirl and you'll be stoked you did.
Often found at breweries across SLO CAL, What the Truck slings delicious local pub-grub like none other from cheesy tots to quesadillas. Their menu changes week to week so there's always something new to try.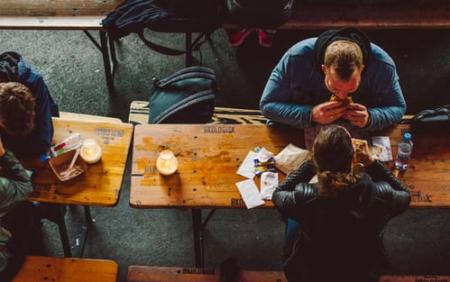 No matter what you're craving, SLO CAL is home to the perfect food truck for you. Hope you have a fantastic time finding your favorite!