With a variety of films from all over the world, the San Luis Obispo International Film Festival gives the community a true glimpse of the art of filmmaking and talented story-telling. More so, the Festival presents pieces with a cause - some that even showcase our own region - San Luis Obispo County. We recently had the opportunity to go one-on-one with local filmmaker, Robert Williams. His film, The Story of Women's March SLO will be featured at the SLO International Film Festival's Central Coast Filmmaker Showcase. Learn more below: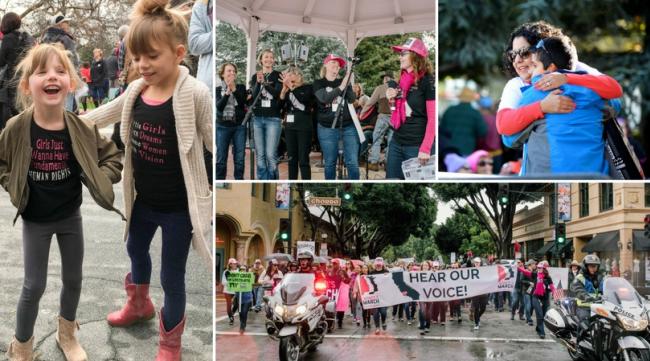 What motivated you to become a filmmaker?
Robert: I have always had a passion for storytelling and documentation - memorializing life's events. It started with photography. I synchronized family slides to music played on a cassette recorder. But then Steven Jobs "democratized" filmmaking and suddenly a guy with a computer and a camera could make films. In the second part of my life, I was determined to "change the world". So I decided to use my newly found filmmaking abilities to help non-profit organizations tell their story.
How long have you been a partner of the SLO Film Festival?
Robert: My wife Christine and I bought a home here in 2003, and then moved here full time from Chicago in late 2011. I got involved with the Film Festival in 2012. I've been a partner every year and put together the "scripts", which the venue hosts use to present the films and the Q &A with the filmmaker and guests. I've been fortunate to have films in the Central Coast Filmmaker Showcase each of the last three years.
As an artist, is there a reason you chose to settle in SLO CAL?
Robert: Christine and I had always wanted to live in California and we thought we might "retire" here.  She was familiar with the area, though I was not. It was love at first sight; we bought our home three days after I first set foot here in August 2003!  At the time, I did not know I was an artist; I was still a business guy making family music videos.
Do you do quite a bit of shooting in our region? Why do you choose to film in SLO CAL?
Robert: I do almost all my shooting here because my work is all with non-profits and is documentary-style. The physical location is not the issue - but the spiritual ethos is everything. This community has so many wonderful organizations doing so much to change the world. All I do is try to tell their stories in the hope that others will be inspired to help them do their good work.
A perfect example is an incredible organization here called Restorative Partners, who work with our community's justice system to help recovering addicts. I've done three films for them, and the Film Festival has shown a number of them over the years - one more example of how SLO Film Fest helps our community in more ways than just showing films.
Tell us a little bit about your movie, Let it Shine...
Robert: Let It Shine tells the story of our Women's March that took place in Mitchell Park, January 21, 2017. It is a great story of grass root democracy in action. Five women were determined to express their desire for a better world following the 2016 elections. They found that 10,000 people in our community felt the same way!
Why did you choose to enter your film in the SLO International Film Festival?
Robert: The spirit which the community expressed that day was joyous and determined. I wanted our community to relive the energy of that day - and be inspired to continue that passion through the mid-term elections - and always.
What is your favorite thing about the SLO Film Festival?
Robert: I love the chance to mingle with like-minded people who love making, watching, and talking about films. I love the filmmaker Q and A. But I have to admit - seeing my film projected on the big screen - Priceless!
When and where can we see your film?
Robert: I'm so glad you asked! It's playing with another film with a great social conscience - "Catching Sight of Thelma and Louise" - at the Fremont! (what a thrill!) - March 14, 7 PM. Get your tickets now! We're determined to sell it out and rock the house with enthusiasm for Democracy!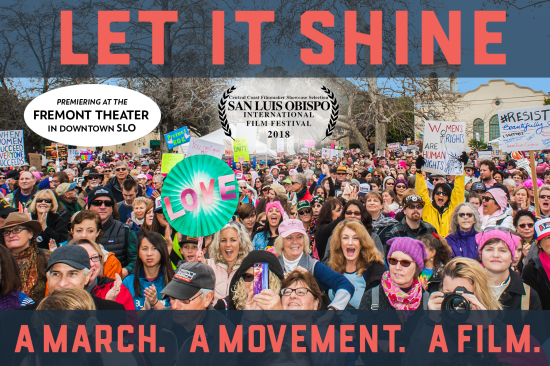 Robert is the owner and founder of Films for Good on the Central Coast. For more information on his film, visit slofilmfest.org.