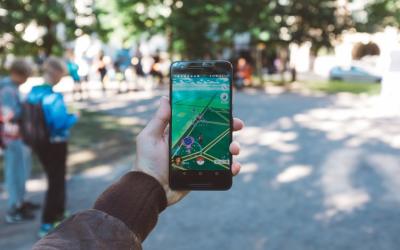 By now you've probably heard of and/or are deeply immersed in the world of Pokemon Go, the app that's been sweeping the world has made childhood dreams come true for millions. Whether you're just now learning the art of throwing a pokeball or your Eevee has evolved into the Flareon you've always wanted, SLO County has many opportunities for you to advance your skills and catch 'em all. Check out some of our favorite places to find these elusive creatures.
First thing's first, grab the essentials for an all day Pokemon hunt:
1)Extra power source
2)Sunscreen
3)Water
4)Team shirt
5)Good walking shoes (can't hatch all your eggs barefoot)
Arroyo Grande:
The Village of Arroyo Grande is a hot spot for Pokemon activity. Start your day with a coffee and a Pokestop at Café Andreini. This location typically has a lure set off which means you can sit back, sip your latte and wait for the Pokemon to come to you. Combine your hunt with a show and head over to Heritage Square Park on Sunday's for the Village Summer Concert Series. Grab a seat on the grass or dance around the park as you find that Abra you've been waiting for.
Pismo Beach:
Now that you've collected as many Zubat's and Meowth's as you can possibly handle, head over to Pismo Beach where you'll be able to build your water Pokemon arsenal. Stroll along the boardwalk or park it on the beach but be sure to grab something to eat! A hungry pokemon trainer is about as useful as finding a Hitmonchan and having no Pokeballs, so stop in at Splash Café for a bowl of clam chowder. Or plan a whole vacation around your Pokemon Go addiction. The SeaCrest Oceanfront Hotel has a gym right on site plus 5 acres of area for you to walk, catch, and hatch.
San Luis Obispo:
Multi-task in Downtown San Luis Obispo by shopping and catching them all. Did Pikachu run away from you? Soothe your sorrows with a walk through one of the many local boutiques and galleries that line Marsh and Higuera Streets. Did we mention there's a Pokestop on practically every corner? Reach higher ground by taking your Pokemon up South Hills Open Space. Not only can you gather more Pokeballs at the Pokestop on your way up but you can battle at the Gym once you get to the top. So while you get a workout, so does your Arcanine!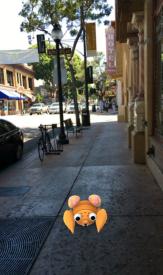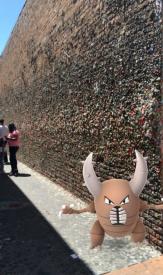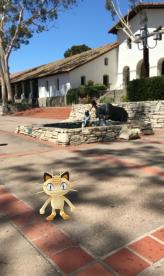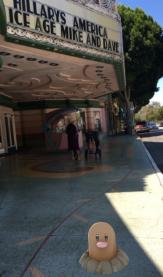 Avila Beach:
While you may have a small fleet of water Pokemon gathered from Pismo Beach, head over to Avila Beach for a more electrifying experience. With its proximity to Diablo Canyon, many have found Magnemite, Voltorb and other magnetic Pokemon. Some have even taken to the water in kayaks and caught a hitchhiking Lapras.
Morro Bay:
While you munch on fish and chips, might as well catch a paras while you're at it. Morro Bay is home to many different Pokemon all waiting to be captured. Head into the Skateboard Museum to see the world's second largest skateboard and you may just find that Pikachu also has an affinity for the skate life.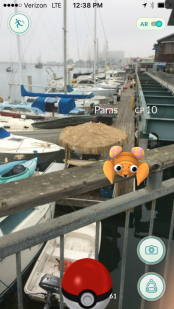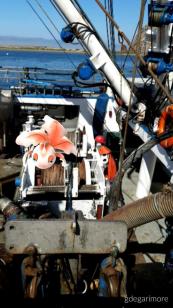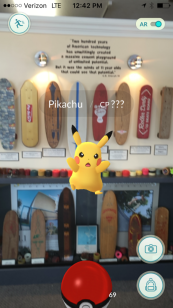 Atascadero:
Take the family to Charles Paddock Zoo to check out the tiger, flamingos and other wildlife while you hunt down Squirtle. The Atascadero Lake Park is a hot spot for finding Pokemon so bring a picnic, some chairs and enjoy a day at the lake. Don't forget about the Sunken Gardens! Marvel at the Historic Atascadero City Hall then wander the gardens. You've trained hard today so end your trip at Bristols Cider House for a pint.
Paso Robles:
Whether you're out wine tasting, enjoying Concerts in the Park, or grabbing a bite to eat on the square, Paso Robles is a veritable hotspot for catching Pokemon. We've developed your perfect plan: go wine tasting during the day on a Thursday, pack a picnic and a blanket, head down to the downtown park and grab a spot near the gazebo, set off a lure, pop open one of your new bottles of wine and sit back as the Pokemon come to you as you enjoy the wonderful music.
We hope you enjoy our suggestions Trainers and remember to be safe out there. Enjoy SLO County and the bounty of Pokemon we have to offer!