Granada Bistro: One of the Top 100 Al Fresco Dining Restaurants in America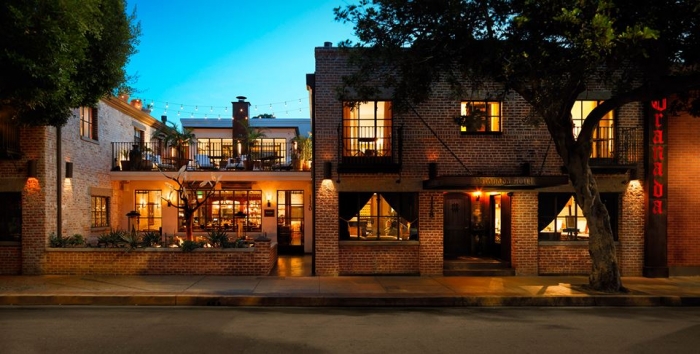 Granada Bistro in downtown San Luis Obispo, is nestled amongst beautiful brick, housing the Granada Hotel on Morro Street. Whether you choose to dine inside, or outside on the patio at this European style bistro, the intimate atmosphere and inspired French and Spanish cuisine will make you wanting to come back for breakfast, lunch, and dinner. This hidden gem of SLO has been around for many years, but with its recent industrial-chic face lift of a few years ago, has become more popular than ever. With beautiful weather in San Luis Obispo nearly year round and with summer temperatures in the mid to upper 70's and 80's during the day and cooler temperatures at night, Granada's patio is the the perfect place to relax and enjoy a delicious meal. Don't just take it from us, OpenTable has named Granada one of the Top 100 Al Fresco Dining Restaurants in America!
"With the weather getting warmer, it's time to dine outdoors. Our Top 100 Al Fresco Dining list highlights restaurants that offer stunning views, unique cuisine and, above all, fabulous outdoor dining experiences. The list of honorees is determined after analyzing more than five million reviews of more than 20,000 restaurants across the nation – all submitted by verified diners."