Your guide to hot spots made for summer fun in more ways than one
Whether you're seeking to sip Albariño in the sunshine while competing at Bocce ball, or savor fresh fish tacos overlooking the ocean as you twirl to live music, at these 3 family-friendly locations you'll find it easy to multitask the day away.​
 
1. BAILEYANA, TANGENT & TRUE MYTH TASTING ROOM
Soak up the summer sun at an inviting tasting room where you can sip, play, shop, or unwind. Baileyana, Tangent & True Myth calls the historic Independence Schoolhouse home. Built in 1909, it's a charming place to chill with oodles of outdoor seating and 2 regulation Bocce ball courts for family fun or serious competition. With a wide selection of thirty plus red and white offerings available, there's a wine for every palette.  Peruse a curated selection of gourmet goodies from cheese and salami you can bust open alongside your favorite bottle of wine to sophisticated gifts and home decor. Pack a picnic to enjoy lunch under a canopy of grapevines on the outdoor patio or bring a cozy blanket to stretch out on the lush green lawn with that bestseller you've been meaning to read.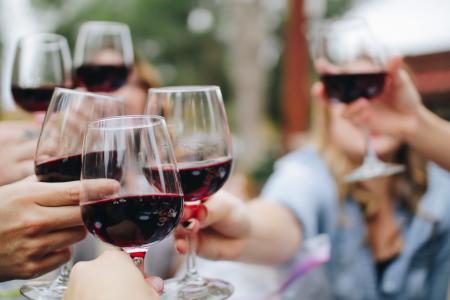 GOOD TO KNOW
Children of all ages are welcome and leashed dogs are allowed across the outdoor space.
2. AVILA BEACH FARMERS MARKET
Live music, fresh fish tacos, bright produce, and plenty of local shopping all overlooking the Pacific Ocean make the Avila Beach Farmer's Market unlike almost any other across SLO CAL! Kids will flip for the fun pirate-theme playground only a few sandy steps away from volleyball and basketball courts along the Promenade while parents can partake in a margarita by the pier while perusing local art. There's really something for everyone in your family to get stoked about in sunny Avila Beach all summer long.
GOOD TO KNOW 
While we all adore pets, they're not welcome at the Avila Beach Farmer's Market.  Bring your dancing shoes instead – you won't want to miss the local lineup of performers from The Black Market Trio to Matt Cross, Cuesta Ridge, and more.
3. THE GREAT AMERICAN MELODRAMA  & VAUDEVILLE REVUE
A local landmark, the Great American Melodrama & Vaudeville has served as a sure source of laughs for parents and kids alike since 1975. Here you'll find 2 shows in 1 because musicals, comedies, and traditional melodramas are always followed by a vaudeville revue where the audience is welcome to cheer and boo all they want!  With a number of performances available in the afternoon or evening, it's easy to find tickets that work best with your big summer plans.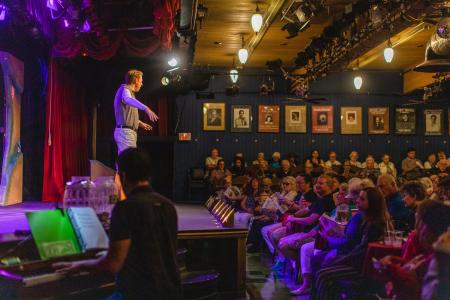 GOOD TO KNOW
These friendly gems are conveniently located within walking distance of The Great American Melodrama:
Craving a big juicy burger? Lean into west coast vibes and order The California with extra avocado at Sylvester's. Fun fact: They'll give you a free burger on your birthday. 
More in the mood for a coffee break? Quintessa Coffee Roasters offers small-batch specialty coffee roasted on-site for a consistently flavorful cup every time. Watch the roasters work their magic for yourself inside the shop.