HISTORY channel's "Top Gear" episode filmed
at Santa Margarita Ranch to air Today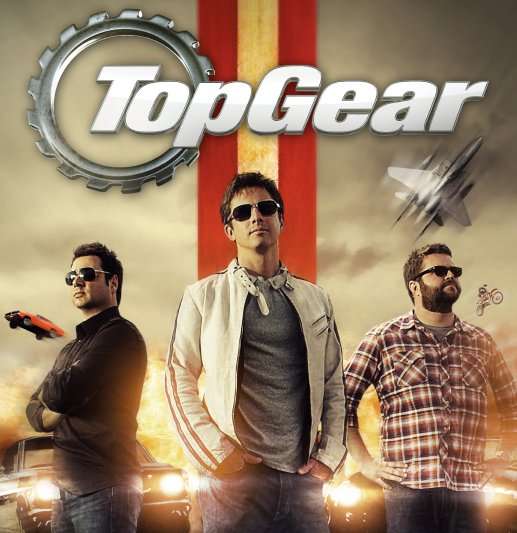 The U.S. edition of the hit British television show "Top Gear" will feature scenes filmed at the historic Santa Margarita Ranch in its episode airing this Tuesday.
Top Gear's episode titled "Mammoth Mountain" is scheduled to air at 9 p.m. PDT Tuesday, March 19, on Charter Cable channel 31 and HD channel 796. The episode's theme is "Sea to Snow."
The portion of the episode featuring the Santa Margarita Ranch was filmed Dec. 2, 2012, during a torrential downpour.
"It was hands down the rainiest day we had all winter," said Destini Cavalletto, ranch headquarters manager. "It poured the entire day. They were on site all day and it never let up. It was really wet. They just loved it."
Show hosts and drivers Adam Ferrara, Rutledge Wood and Tanner Foust began the shoot for the episode the day before at the Pismo Dunes State Vehicular Recreation Area, then moved to the ranch to "drag race" three SUVs on the ranch's 3,200-foot private airstrip.
The show crew then moved on to a remote location on the ranch where they tested the SUVs' 4-wheel-drive traction and torque capabilities on a muddy hillside to see which SUV was the best hill climber.
"We have no way to know how much of what they filmed here will make it to air or to the cutting room floor," said ranch owner Rob Rossi. "We just think the whole day, in pouring down rain, turned out to be a perfect day for them."