Need a vacation? We all know the answer; It's always yes. Whether you're looking for a romantic weekend in wine country, fun for the whole family or a beachside getaway, SLO CAL always has what you're looking for. Vacation rentals all over San Luis Obispo county provide all the comforts of home – but better. Everything from hilltop vineyard homes for twenty, to waterfront condos for two. This vacation rental week (March 9-13th), be sure to book your home away from home in SLO CAL, before someone else does.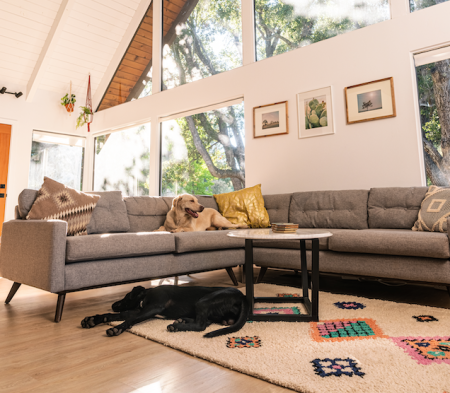 Bask along the Beach
Beachfront homes? Say no more. Along the North Coast of San Luis Obispo County are the undiscovered beach towns of Cayucos and Morro Bay. Both places are known for their charm, ocean wildlife and simple life feel. If you are looking for a relaxing vacation away from reality, this is the place for you. Surf, hike, kayak, paddleboard, shop, eat, drink, sleep, explore! There is no better place to enjoy the great outdoors than here. Visit the baby otters in the bay in Morro; Or enjoy fresh clam chowder from Duckies Chowder House in Cayucos. Bundle up for the cooler coastal climate and settle into your new home away from home with Beach-N-Bay Getaways or Beachside Rentals Inc.
With Beach-N-Bay Getaways, it's hard to find a home without a spectacular view.  Harbor, bay and beachfront homes can be found in all sizes and locations. Located in the heart of Morro Bay on the Embarcadero, the Harbor Front Condo is the perfect spot for a family of four or a couple's getaway. The best part about this property? No need to leave the furry friends at home, pets are allowed. (But the views from the back deck aren't anything to complain about either). The condo also has garage parking, a grill on the deck and a full laundry set. With over 40 properties available, Beachside Rentals Inc has what you need. All rentals are located 3 blocks or less to the beach, making your next coastal adventures a breeze. These properties fill up fast for summer getaways, so book before the baby otters leave the nursery!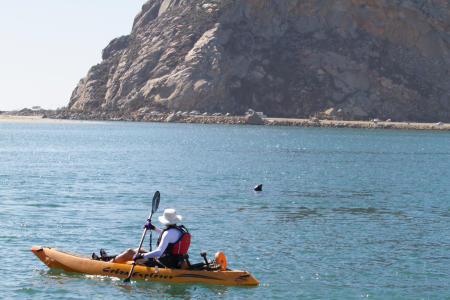 Wine Lover's Dream Destination
Paso Robles has become a top destination for wine lovers around the world. Not only is the wine gaining national recognition, but the restaurants as well. Niner Wine Estates Restaurant was ranked in the top ten for best winery restaurants in the United States. Already looking for a place to stay to come enjoy the best emerging wine region in California? Look no further, Paso Robles Vacation Rentals has you covered. With stays ranging from one to seven bedrooms, you'll be sure to find exactly what you're looking for.
Each stay is as unique as your own home, with an array of amenities in each. Alydar Heights, one of the stunning properties, is a beautiful and spacious country home located only one mile from downtown Paso Robles. The large grass areas in the front and backyard are perfect for the kids, while the adults can relax by the pool and take in the spectacular views. Options for concierge/spa services, a variety of golf courses and wineries to choose from make guests never want to leave, but always want to return. Be sure to book soon as to not miss out on the summer wine festivals Paso Robles is famous for!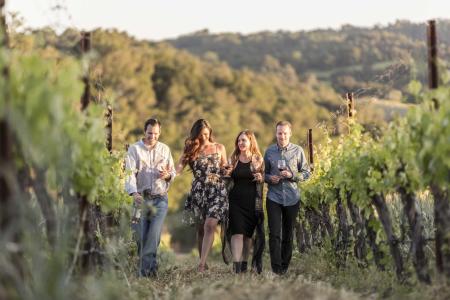 Surf's Up in South County
Known for the local surf scene, find Pismo Beach, Avila Beach and Grover Beach along the southern coast of SLO CAL. Located just a 10-minute drive away from Edna Valley, and a 15-minute drive from a number of different hikes, the South Coast is the perfect place for the visitor who wants to do it all! Start the day paddleboarding in Avila Beach with Avila Beach Paddlesports and end with a sunset hike at the Pismo Preserve. Or spend the day on the beach in Pismo and end with fresh oysters from Oyster Loft. The possibilities are endless, and you can check them all off your list when you rent with Coastal Vacation Rentals.
Coastal Vacation Rentals offers long and short-term rentals in Arroyo Grande, Avila Beach, Grover Beach, Oceano, Pismo Beach and Shell Beach. Long-term rentals are by a monthly rate and short-term rentals are a weekly or nightly rate. Coastal Vacation Rentals has over 10 beachfront properties in Pismo and Avila Beach of different sizes to fit your family perfectly, along with many other options in the surrounding areas.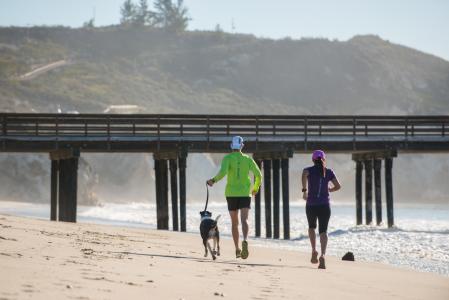 No matter how you spend your vacation, don't sacrifice the comforts of home. SLO CAL's vacation rentals have all that you need and more.