If you love cars don't miss these two annual events in Atascadero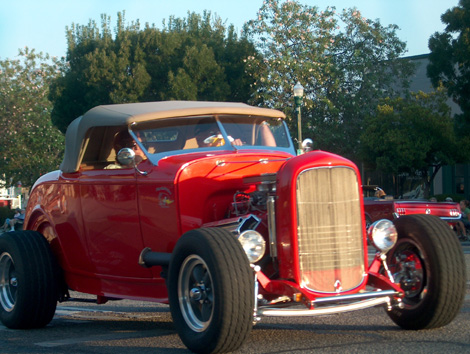 Friday, Aug. 19th, it's cruise night big time right down the center of the historic downtown. Hundreds of classic cars make the scene and crowds line the streets to see it happen. After the cruise there's a big FREE street dance on Entrada Ave. This year the popular Martin-Paris Band will make a return performance.
The very next day at the gorgeous little Atascadero Lake Park, the Mid State Cruizers stage an all-day static car show. Again, hundreds of gorgeous cars, lots of food and all in a comfortable shaded park. There's a zoo for the kids and the county's Veterans Memorial complex is within a few steps.
You can get more information about these events, lodging availability and more at www.VisitAtascadero.com.