Humpback Whales in Avila Beach, California



Photo above taken by Maryann Avila

Photo above taken by Lance Kinney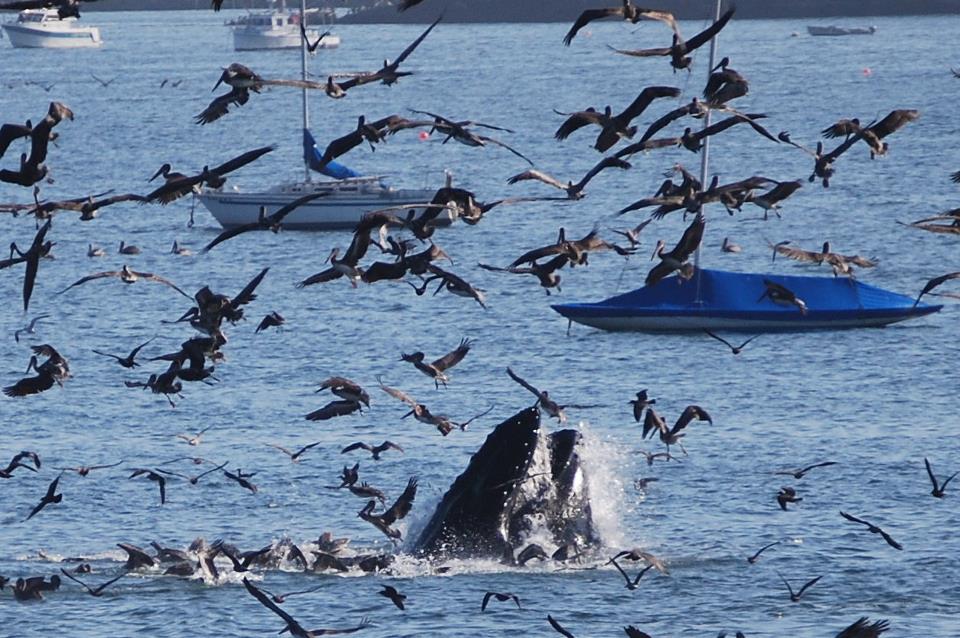 Photo above taken by Melanie OKeefe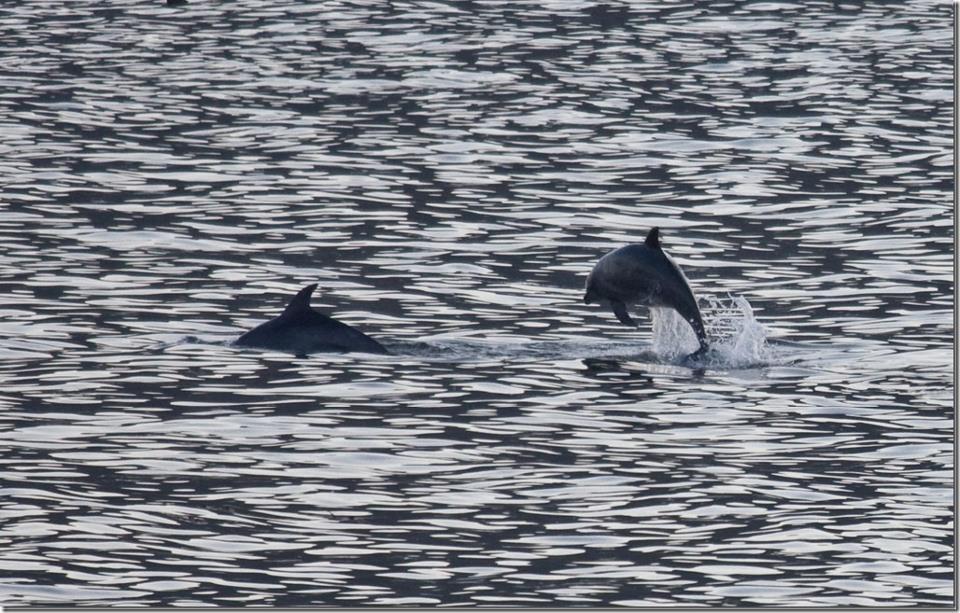 Photo above taken by Gretchen Blake DeBacker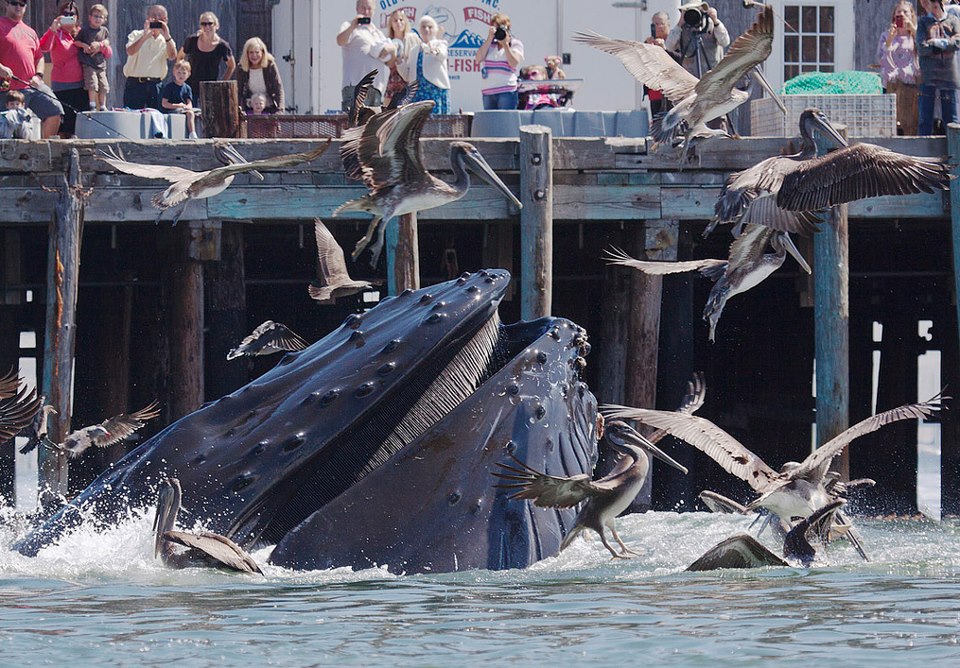 Photo above taken by Marlin Harms

Have you been out to Avila Beach lately?! If not, you need to get out there soon.
Small pods of humpback whales have been spotted in the Avila Beach harbor over the last several weeks. The sight of these beautiful animals is incredible. You can witness these mammals lunge-feeding a mere stone's throw from shore--and much closer to boaters, kayakers, and paddlers that are out on the water.
The proximity of the whales to the coast is somewhat rare and these events can create a very dangerous situation, so please be very careful if you decide to head out on to the water. Please also keep in mind that these animals are feeding and enjoying their time with their calves be sure to respect their space.
Humpback whales, which feed on shrimp-like krill but also schooling fish such as anchovies and sardines, can measure to about 50 feet and weigh up to 40 tons. When they're lunge-feeding they're focused on little else, and people who venture too close are at risk of becoming seriously injured, or worse.
"It's just very dangerous because you never know where or when one of the whales is going to pop up," said Alisa Schulman-Janiger, an American Cetacean Society researcher. "A person on a paddleboard makes very little noise. To the whale that might just seem like a piece of flotsam." (http://www.grindtv.com/outdoor/blog/34529/boaters+paddlers+enjoy+amazingly+close+humpback+whale+encounter/)
Whales, sea lions, otters, and a variety of sea birds live off our Central Coast and you can see them all in Avila Beach. Bring binoculars and a camera!
More great information on Avila Beach, California.