I Love Where I Live: Count Down to "Savor the Central Coast"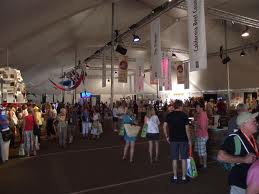 I'm thrilled that someone other than myself has finally recognized the incredible bounty and beauty of the Central Coast - and what better an admirer than Sunset Magazine! As the magazine we all turn to for the "Best of the West", Sunset's involvement in the SAVOR event is truly an endorsement of all the Central Coast offers: the primitive beauty of our craggy Seven Sisters, the pristine coastline and bountiful beaches, the bounty of our legacy of family farms, the incredible grapes we grow and wines we produce, and our growing reputation as a 'foodie region' unparalleled.

Our Savor event brings all these elements together in an easy to access and enjoy, activity packed, 4 days of discovery! We have everything from tours to discover our growing farmstead dairy industry, to Heritage Dinners in Mission Plaza, to up close and personal cooking presentations with our favorite "Iron Chef" Cat Cora... and that's just for starters!

There are seminars galore to learn about, taste and enjoy the bounty of the Central Coast.

I can't think of a better introduction to all the Central Coast has to offer.

For a complete listing of Festival activities, visit www.savorcentralcoast.com We have a limited number of tickets for each of the various events, so be sure to reserve yours now!

I'll be there and hope to see you, too!

Laura Gurreau
www.CentralCoastFoodTours.com