I Love Where I Live: Get Ready For Some Hot Jazz!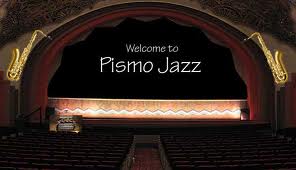 The Basin Street Regulars, also known as The Central Coast Hot Jazz Society is gearing up for their 35th Annual "Jubilee by the Sea". If you enjoy jazz music this is an event NOT to be missed. People come from all over the country to experience 3 full days of non-stop, top-notch jazz. The event is held in Pismo Beach with the music unfolding at various venues across the city.

You'll find food and drink at each of the venues and transportation shuttles to get you seamlessly to and from. This year's festival has over 20 bands scheduled, plus additional guest artists. For a listing of the bands, check out this link: http://www.pismojazz.com/Resources/ListOfBands-JBTS-2011.pdf
You'll find every type of jazz on the map!

Tickets run $40/50 day or $80/90 for all three days of the event - October 27th - 30th. Music starts midmorning and runs through the evening. Oh... and don't forget the dancing shoes as all venues have hardwood floors for a little 'jive action"!

For more information visit the Jubilee Website at http://www.pismojazz.com/JubileeByTheSea.htm and you can order your tickets by calling the Pismo Beach Chamber of Commerce at 805.773.4382.

Enjoy the tunes!

Laura Gurreau
www.centralcoastfoodtours.com