I Love Where I Live: Join Me at Earth Day Food and Wine Fest!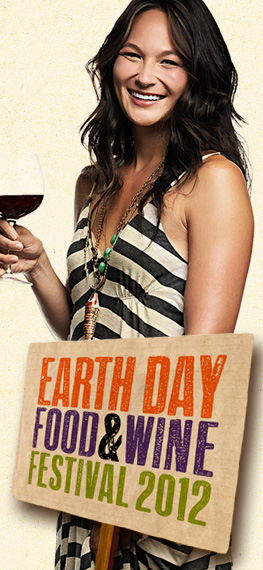 Starting Friday, April 20th through Sunday, April 23 an event that is quickly establishing itself as a favorite among us locals is the Earth Day Food & Wine Festival held out at Pomar Junction. This festival is not only about great food, wine and music but specifically features and supports those farmers, growers and vintners who nurture a healthy environment.
You'll find over 100 booths of tantalizing food, delicious wines, and a beautiful environment to enjoy your food, wines and friends. In that this is an Earth Day event, the organizers have taken special care to limit the festival's environmental impact through a variety of means, including an extensive network of busses available to event goers.
In addition to the Saturday festival itself, also featured are a series of farm and vineyard tours:
Farm-to-Table Tour and Lunch with Thomas Hill Organics
Winemaker Dinner at Tablas Creek Winery
Sustainable Vineyard Tour and Brunch with Halter Ranch
Farmer's Sample Brunch at Nature's Food
Self-Catered Picnic Lunch at Windrose Farms

Event activities run Friday, April 20th 2012 - Sunday, April 23, 2012

Tickets to the Saturday Festival are $40 - $70 p/person

Contact http://www.earthdayfoodandwine.com/ or call 805.466.2288 for your tickets.

For addtional information on Wine Events in San Luis Obispo County.