I Love Where I Live: Time for Guacamole & Margaritas!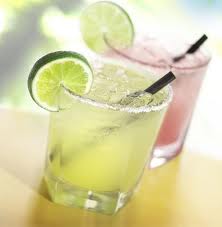 What do Brazilians add to their ice cream, Filipinos puree with sugar and milk for a desert drink, was once an ultra-luxury food reserved for Royalty... and is sodium and cholesterol-free having only 5 grams of fat per serving? If you guessed avocados, you're right!
Up until recently my understanding of the avocado was limited to its delicious use as a base for guacamole and as a tasty add-on to my leaf salads. Then I went on a Food Tour in Santa Cruz and tasted this amazing organic ice cream made with avocados. I know the combination sounds weird, but the flavors were lovely and meshed beautifully. Since then, I've learned enjoying the sweet side of avocados is not an unusual flavor combination for other cultures, and has been enjoyed by people for centuries.
This Saturday, September 17th you'll be able to get up close and personal with our local avocado as Morro Bay's Chamber of Commerce holds their 5th Annual Avocado & Margarita Festival. From 11 am - 6 pm, you're invited to meander over to the old time fishing village of Morro Bay and enjoy a day of music, margaritas ... and everything to do with the avocado. This is one of our traditional grassroots community events where you'll get the chance to experience small town life at it's best.
For $1 p/p you'll gain access to the festival at 714 Embarcadero, Morro Bay. The entertainment line-up includes Lenny Blue and the Otter Guys, Bobby Santa Cruz & the Mystics and Shival Experience. While Margaritas, Beer and avocado goodies are a given, you'll also find representation from several of the local civic and non-profit groups dishing up their 'goods' for the benefit of all.
For more information, contact Craig Schmidt at the Morro Bay Chamber of Commerce - (805) 772-4467.
Sounds like a great way to spend a Saturday!
Laura Gurreau
www.CentralCoastFoodTours.com