I Love Where I Live: Try a Central Coast Food Tour!

I feel so blessed to live on the Central Coast. It seems every time I turn around there is a new restaurant opening up, offering fresh, seasonal, Central Coast produce, locally grown meats and aquaculture, fresh local breads and cheeses, oh and don't forget the olive oils and wines! We live in a veritable cornucopia of bounty!
So, what's a person to do to get a preview or taste of these wonders without scheduling the next two weeks solid going out to eat? A FOOD TOUR, of coarse!
While food tours are traditionally established in larger metropolitan cities, San Luis Obispo County offers dining on a par with many large cities. A food tour of San Luis Obispo's historic downtown or Paso Robles is a most interesting and delicious way to acquaint your pallet with the many culinary treasures of the area.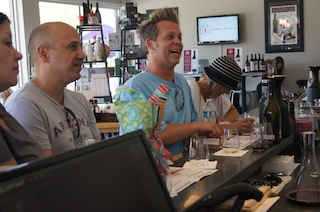 Yes, tours focus on food but you'll also enjoy the relaxing walk to each venue led by your local guide. You'll enjoy savory and delicious food while learning about the area's history, culture and architecture. Tours typically offer 5 tasting stops and last 4 hours.

Food and wine tasting spots are specially selected and the food prearranged to bring you the very best of that establishment's specialty. And imagine, in one afternoon you will have spent a most informative and delicious afternoon - and tried 5 new restaurants! It's a perfect way to explore the historic downtowns of San Luis Obispo and Paso Robles.
A food tour is a great family or group activity - walking, discovering the city, sharing food and wine - perfect for out of town guests!
For more information on these food tours visit www.CentralCoastFoodTours.com or call to book your reservation at 800-979-3370. To see the latest food tours activities and information visit them at www.facebook.com/ccfoodtours.
I hope to see you on one of our tours!
Happy Holidays!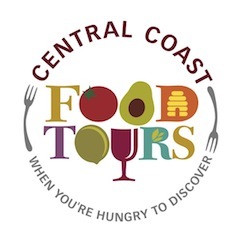 Laura Gurreau
Central Coast Food Tours