I Love Where I Live: Join Me at the "Vineyard Concert & Picnic with Paderewski"
Coming up on Sunday, June 24th from 12 - 4 pm is a wonderful opportunity to get out into the local vineyards for an afternoon of classical music, fine food and wines, and a silent auction of local vineyard-themed art - all in benefit for the upcoming November 2012 Paderewski Festival.
Cass Vineyards, located at 7350 Linne Road, will be hosting concert pianist Marek Zebrowski for a program of featured works by Franz Schubert and Johannes Brahms. Zebrowski will be accompanied by Upstream Ensemble with violinist Joel Pargman, Thomas Lea, viola, Simone Vitucci, cello, and Maggie Haspacher, double bass.
Following the concert, you'll enjoy gourmet picnic fare and sparkling wine organized by Chef Jacob Lovejoy, Chef Charles Paladin Wayne and Chef Brandon McPartlan. The culinary skills of these chefs promise a most delightful and innovative take on your 'picnic fare.'
Local artists William Grove, Anne Laddon, Hellie Blythe and many others have spent the last several weeks creating vineyard-themed art just for this silent auction event.  This is a great opportunity to live the life of locals, and take home a piece of this beautiful art as a most special memento of your day!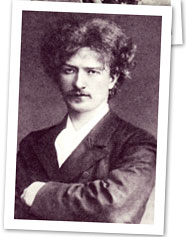 Tickets are $40 per person and can be purchased here or by calling the winery at 805.239.1730.
Enjoy the Food, Wine & Music!
Laura Gurreau
Central Coast Food Tours