I Love Where I Live: Where Were YOU Over Paso Robles' Wine Harvest Weekend?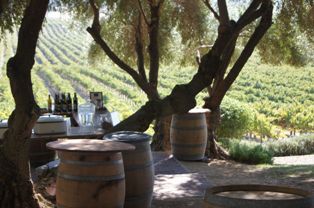 No really... what were you doing last weekend? Unless the answer is "Up in Paso Robles for the Harvest Weekend" chances are I was having a lot more fun than you!

We couldn't have asked for better weather: christening the full day of activities, we threw the car's top down, gathered plenty of water, our camera, the harvest weekend program guide and headed out into the hills of Templeton and Paso Robles for a day of wine, friends and good food.

One of my personal goals is to visit every winery and tasting room in the area and to taste their wines. With over 150 wineries in the Paso Robles region, I have quite a list I have yet to visit! Fortunately, my husband enjoys wine as much as I do and we've embraced this 'goal' as a fun activity to share with one another, as well as friends.

This weekend, at the top of my list was to visit Stillwaters Vineyards www.stillwatersvineyards.com located on the east side of Paso Robles. I had heard they had beautiful grounds, friendly folk in the tasting room, and nice wines. Being harvest weekend, the winery also had a jazz duo playing music in their 100 year-old Olive orchard, as well as the customary B-B-Q. It was, indeed, a humbling experience to roam the orchard grove, considering how and by whom these gargantuan trees got their start.

After exploring the grounds, which were truly beautiful, we decided to hunker down and enjoy everything being offered: wines, food, entertainment and the incredible views ... (as well as each other). We ended up spending most of our day at Stillwaters - a rarity for us!
Stillwaters not only produces their own wines, but also olive oil, and uses the beautiful venue for events and parties.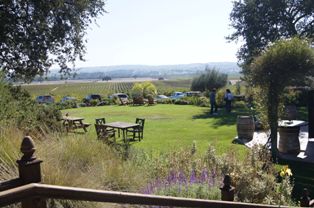 So, while you may have missed a most wonderful harvest weekend in Paso robles, not all is lost. We'll be having another of these harvest festivals in South San Luis Obispo on the weekend of November 4-6th. Check out all the fun at http://slowine.com/cm/events/harvest_celebration_weekend.html


Enjoy the Harvest!


Laura Gurreau
www.centralcoastfoodtour.com