I Love Where I Live: Join Sunset Savor the Central Coast to Learn the Secrets of Santa Maria Style BBQ!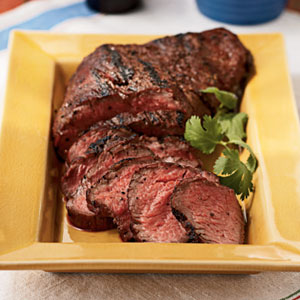 Living on the Central Coast gives me plenty of reasons to love the area - perhaps most of all are all the wonderful festivals, wines, and food that emerge from the region. Sunset's "Savor the Central Coast" event (September 27 - September 30, 2012) rolls all three of these into four amazing days of adventure, discovery, fine wines and fresh, delicious local food.  There is way too much going on to share it all here, so be sure to visit their website for your tickets and more information (http://www.savorcentralcoast.com/schedule-overview/)
One event I do want to talk about is the special feature being offered on our own regional "Santa Maria-Style Barbeque."  Many people outside of the area have yet to discover the Central Coast's unique take on BBQ, that is just as tasty - perhaps more so, than the well known icons from the South and Midwest. Of coarse, we use a special cut of meat... and, of coarse we cook it a special way... and, of coarse we season it up with our own blend of spices... but, shhhh!  These are just a few of the many "secrets" that make our BBQ so special.
Saturday from 2:30 - 3:30pm at Savor's Main Event you'll have a chance to learn all the insider secrets to making your own Santa Maria Style Barbeque. This demo will be led by two local experts: Frank Ostini from the Hitching Post II in Buellton and Pascale Gode, Executive Chef of the Alisal Ranch. Tickets for this special session are available for $20. You can read more about the Santa Maria -Style Barbeque event at (http://www.savorcentralcoast.com/schedule-overview/the-main-event/chef-central/)
Get your tickets and become a true "insider" to the secrets of our Central Coast Barbeque!
Laura Gurreau
Central Coast Food Tours