Labor Day Weekend in San Luis Obispo!


Paso Robles Classic Car Show Weekend, Aug. 31st - Sep. 2nd, 2012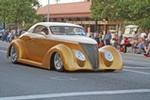 The Weekend will include 3-Days packed with car show excitement including a Friday Cruise in the historic downtown, a Saturday Car Show in the City Park and a Sunday Poker Run. The Cruise and Car Show are FREE to attend for spectators and enthusiasts.
Details
Friday Cruise 6pm - 8pm
Saturday Show 9am - 4pm
Sunday Poker Run 11am - 4pm
For more information, 805.227.2871


Cambria Pindorado Parade & Car Show, Sep. 2nd, 2012
The Pinedorado Parade kicks off the Labor Day weekend festivities Saturday Morning. After the parade the Pinedorado grounds off Main Street, offer barbecues, kids games, prizes, face-painting, food booths, kiddie cars, an Art Show, and live music. The event runs the entire Labor Day Weekend. Don't forget to stop off at our Wine and Beer Pub.

Details
Sunday 10 am - 4 pm
Vets Hall & Cambria Drive
Free to attend
For more information, 805.927.9903


Art in the Park, Sep. 1st - 3rd, 2012
Vendors come from all over the state to Morro Bay City Park to display their wide variety of arts and crafts items. Food available.

Details
10 am - 5 pm
Morro Bay City Park
For more information, 805.772.2504


Labor Day Red, White & Blues, Sep. 1st, 2012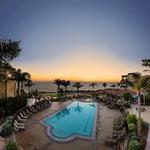 Celebrate Labor Day with Dolphin Bay's Red, White & Blues Celebration! From 1-4pm on Saturday, September 1st on our Ocean Front Patio, enjoy live blues music, hearty hors d' oeuvres such as Mongolian BBQ Ribs, Grilled Chicken Satay with Red Mole, Teixiera Ranch Beef Sliders and Grilled Sweet Corn on the Cob with Jalapeño Lime Butter. We'll also have local wine and craft brew tasting, all for only $30 per person. No RSVP required!

Details
1 pm - 4 pm
Dolphin Bay Resort & Spa, 2727 Shell Beach Road, Pismo Beach
For more information, 805.773.4300


Pops by the Sea: Pops Romantico, Sep. 2nd, 2012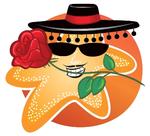 SLO Symphony presents "Pops by the Sea 2012: Pops Romantico!" on September 2 from 2:30-6:30 p.m. at the Avila Beach Golf Resort. Tickets range from $12-85. Classical guitarist José Maria Gallardo del Rey and violinist Anabel García del Castillo will join SLO Symphony Maestro Michael Nowak and the orchestra for a family-friendly concert featuring popular and classical music. Info and tickets: www.slosymphony.com or (805) 543-3533.

Details
Gates open at 2:30pm, Concert at 4:00pm
Avila Beach Golf Resort, 6464 Ana Bay Road, Avila Beach
For more information, 805.543.3533


The Marvelous Wonderettes, Aug. 31st - Sep. 2, 2012
Featuring your favorite songs from the 50's and 60's! The Marvelous Wonderettes takes you to the 1958 Springfield High School prom where we meet the Wonderettes, four girls with hopes and dreams as big as their crinoline skirts! As we learn about their lives and loves, we are treated to the girls performing such classic '50s and '60s songs as "Lollipop," "Dream Lover," "Stupid Cupid," "Lipstick On Your Collar," "Hold Me, Thrill Me, Kiss Me," "It's My Party" and over 20 other classic hits! You've never had this much fun at a prom and you will never forget The Marvelous Wonderettes-a must-take musical trip down memory lane!

Details
Times Vary
San Luis Obispo Little Theatre, 888 Morro Street, San Luis Obispo
For more information, 805.786.2440


First Saturdays: Wine and the Arts, Sept. 1st, 2012
First Saturdays: Wine and the Arts is (you guessed it!) held on the first Saturday of every month in downtown Paso Robles. Galleries and tasting rooms participate to display the work of local artists and offer regional wine- an unbeatable combination! Visit artsobispo.org for a current list of participating organizations- stop by one or visit them all. Art After Dark is a program of ARTS Obispo/San Luis Obispo County Arts Council.

Details
5 pm - 8 pm
Downtown Paso Robles
For more information, 805.544.9251


Brews & Bites 2012, Sep. 2nd, 2012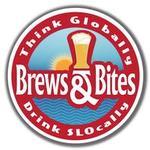 The fourth annual BREWS & BITES festival will take place on Sunday, September 2 in the Mission Plaza in San Luis Obispo. The festival, which goes from 12-6 pm, will feature 9 breweries based in San Luis Obispo County and 4 breweries out of northern Santa Barbara County. Participating breweries will be featuring their craft beers with food from local restaurants and there will be live music courtesy of Dr. Danger, St James Infirmary and one of the central coast's hottest bands, PK. While admis

Details
12 pm - 6 pm
Mission Plaza, 989 Chorro Street, San Luis Obispo
For more information, 805.540.8040
Tickets: $20 - $35


For more San Luis Obispo Events! and San Luis Obispo Hotel information.