Woo yourself with these heart-centered activities perfect for pampering yours truly
Still pining after that mysterious "special someone?" We think you're awesome, just as you are! No, we don't recommend downloading yet another match-making app. Swipe right on your own photo and say "I do" to finding yourself in SLO CAL. This Valentine's Day season, focus on giving your heart exactly what it desires. Whether that's a box of chocolates, a glass of fine wine, or a solo stroll through a meadow dotted with California poppies, you'll love the single life in SLO CAL.
The Date: Embrace Your Own Path
Embark on a solo hike through epic terrain. Take in all the beauty that SLO CAL's hundreds of trails have to offer and experience incredible wildlife while you're at it! This is "me" time at its most majestic.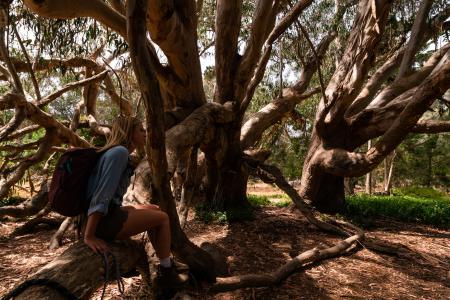 Get ready
Lace-up your hiking boots, pack an ample amount of water and pick a trail to explore (just be sure you bring your phone and a few snacks, just in case you wander a little farther than expected). If there's an audiobook or podcast you've been wanting to check out, press play now!
Fall in love nine times over 
SLO CAL is home to nine famous "sisters," a string of picturesque volcanic peaks strung from San Luis Obispo to Morro Bay (lucky for you, five of those peaks boast awesome hiking trails). Looking to be knocked off your feet by the romance of Mother Nature? Check out Montana de Oro State Park, rife with gorgeous summits revealing crashing waves and wildflowers blooming below. Yes, February is a perfect time to meander these bluffs on a solo pleasure hike, as the greenery is astounding and the flowers and birds are too many to name. A quick turn off Highway 1 will lead you to Estero Bluffs, offering secluded beaches, more wildlife and tide pools teeming with starfish, anemones and sand crabs. The more challenging Hazard Peak offers 360-degree views, offering up unobstructed sights of the coastline, iconic Morro Rock and rolling hills.
Tip
Looking for a guide to help you on your journey? Consider a guided hike with San Luis Obispo County Parks or nonprofit ECOSLO. You might also want to pick up a book on local wildlife, flora and fauna and jot down notes along your hiking journey. Birders should bring binoculars—they'll be plenty to see both below and above! Fancy yourself a shutterbug? There's no better time to unleash your nature photography skills.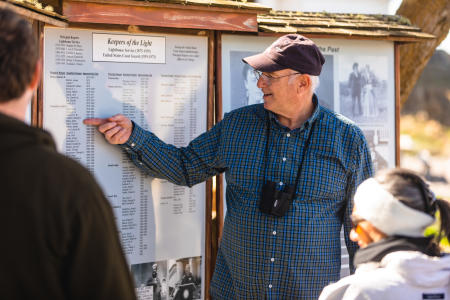 The Date: Table for Fun
There's something empowering and a little daring about dining for one, don't you think? Proudly reserve your own "table for fun" and savor every delicious bite (prepared to your specific liking). In SLO CAL, restaurants range from whimsical and creative to classic cool, offering everything from world fusion flavors to farm-to-table feasts. Plus, there's so many tasty ways to enjoy the region's vibrant flavors that don't require a fancy tablecloth. Try these solo date playful pairings and enjoy your own company.
Whole new brew
Mingle with friendly Grover Beach locals over a pint of cold craft beer at ManRock Brewing Company, home of small-batch lagers, ales, stouts and IPAS. Grab a pizza or burger at this casual hangout, or ignite your tastebuds with something a little different: traditional Persian fare at nearby DarWish Cuisine. Your choice! Who's going to stop you?
Roll with it
Treat yourself to a well-crafted roll, prepared in the traditional Japanese way at Goshi Japanese Restaurant in San Luis Obispo. Afterward, shop downtown's boutique offerings (why not buy yourself something nice?), lingering at Bubble Gum Alley for a truly memorable selfie. On Thursday nights, you can't miss the downtown San Luis Obispo farmer's market, which brings together local farmers, ranchers, brewers, cheesemakers and so much more all paired with live entertainment. Lose yourself in the crowd.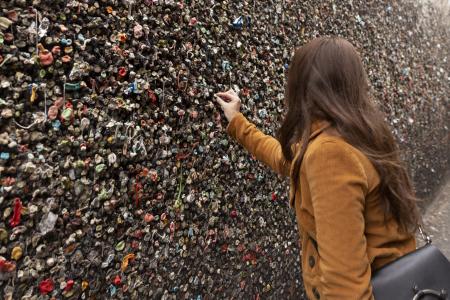 Taste the rainbow
Wine Country bliss awaits! Stop into 15 Degrees C Wine Shop and Bar in Templeton for small plates, paninis and a flight of local wines. Next up: Take a self-guided tour of the FARMstead ED Farm Trail, which will take you everywhere from nearby Templeton Valley Farms to Kiler Ridge Olive Farm in Paso Robles to Chaparral Gardens in Atascadero, known for producing delicious artisanal vinegar. That's right: follow your nose to your next farm-to-table taste.
Savor and stroll
Looking for a charming little escape that brings back the simplicity of yesteryear? Check out the Village of Arroyo Grande, where antique stores abound (keep an eye out for roaming chickens and a historic Swinging Foot Bridge). Refresh your senses with a shot of cold-pressed juice from Planted, always the perfect afternoon pick-me-up. Next up: Order up killer wood-fired pizza and other seasonal creations at award-winning Ember Restaurant. Ah, the simple pleasures!
Biscuits on board
Rise with the sun in Pismo Beach and grab some coffee and breakfast from Beachin' Biscuits, known for buttery, flaky biscuit sandwiches piled high with egg, cheese and bacon.  Yum! Next, learn how to surf, bodyboard or paddleboard at Pismo Beach Surf Academy, where you can also rent everything you need in a snap. We're not saying hanging ten will be easy, but at least resting your board is no-hassle.
Always room for dessert!
If life is like a box of chocolates, SLO CAL takes the cake! Get your sugar rush on without an ounce of guilt (and forget sharing). Hit the Creamery Marketplace in San Luis Obispo, a chill place to get down with your sweet tooth (Seabreeze Cupcakes and Sweet Treats will make your frosting and sprinkle dreams come true)! Known for amazing bread and pastries, nearby Joliene Bakery showcases French baking techniques perfectly melded SLO CAL charm.
The Date: Toast to Your Freedom
The craft cocktail scene in SLO CAL is never boring—in fact, it's booming. However, that doesn't mean you can't find a place at the bar. Experience sophisticated hangouts where you can hear yourself think while imbibing in a stellar drink.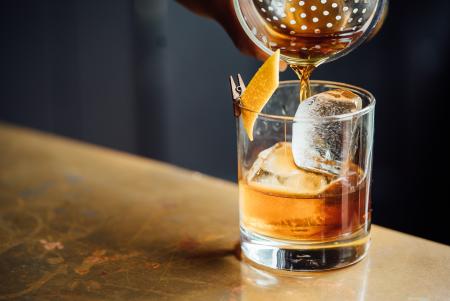 Variety rules
Enjoy a four flight tasting at Central Coast Distillery in Atascadero, including vodka distilled from raw honey, organic gin, bourbon whiskey, and rum finished in bourbon barrels. Next, meander to nearby Raconteur Room, where you'll find craft beer taps, local wine and cider, plus live music each Thursday night. Trust us, you'll make a few new friends, platonic or otherwise!
Learn from the pros
Yes Cocktail Co. in Paso Robles is all about blending small-batch cocktails with crafty education. That's right—don't just enjoy a marvelous marg made with blood orange and chili pepper syrup—learn how to mix it, shake it and pour it, too!
Sweet and spicy
Happy hour at Mestiza y Cocina in San Luis Obispo is a cut above, yet still totally south of the border. With a range of lime-spiked tequila cocktails—including the "Dulce y Picante," made with premium tequila, pineapple juice, lime juice, agave nectar, jalapeño, and roasted poblano peppers—you'll end the night on a fiery note.
The Date: Relax and Rejuvenate
Fall in love with this very moment in SLO CAL, where soothing spa services, plush hotel stays and creative classes await. There will be plenty of time to fret about real life later. For now, it's all about treating Number One to a little R&R.
Rest Easy
With sophistication and sustainability in mind, Hotel Cerro in downtown San Luis Obispo offers up three different accommodation styles; guest rooms, suites and residences, depending on how long you'll be living the "slow' life. With a unique rooftop pool, morning yoga classes and complimentary bikes to jet around downtown, you'll feel more centered by the time you leave (if you can ever get yourself to go).
Unleash your creative side
No partner required! A  pottery class can help get your artistic groove back and teach you the proud meaning of "Thanks, I made it myself!" Hit the wheel at Anam-Cre Pottery Studio in San Luis Obispo, Pottery Coast in Grover Beach or Full Moon Pottery Studio-Gallery in Morro Bay and you'll be the proud owner of a (sort of lop-sided but very cool) DIY mug in no time.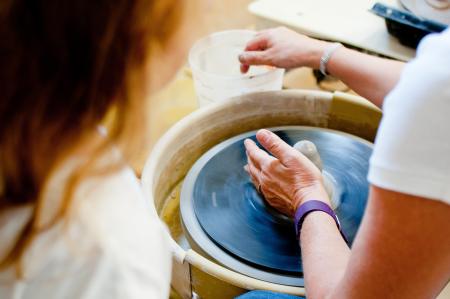 Lost your mojo?
Avila Beach's La Fonda Hotel can fix that. With sea breezes, a sauna, spa treatments, Egyptian cotton sheets, cozy fireplaces and close proximity to the Central Coast Aquarium, Monarch Butterfly Preserve, Avila Hot Springs, Avila Beach Golf Resort, Port San Luis Obispo Lighthouse and the Oceano Dunes State Vehicular Recreation Area, this four-star hotel will put the shimmy back in your shake. Enjoy being in the center of your own attention (while being in the center of it all).
Say Om
Being single is all about freedom, so why wouldn't you want the yoga class to come to you? Tula Yoga offers yoga classes in beautiful, peaceful and intimate locations across SLO CAL, including Cambria, Cayucos and Morro Bay. Of course, you can always trek to the Tula Private Studio, nestled among the Cambria Pines. Want more SLO CAL yoga? Discover dozens of ways to return to breath.