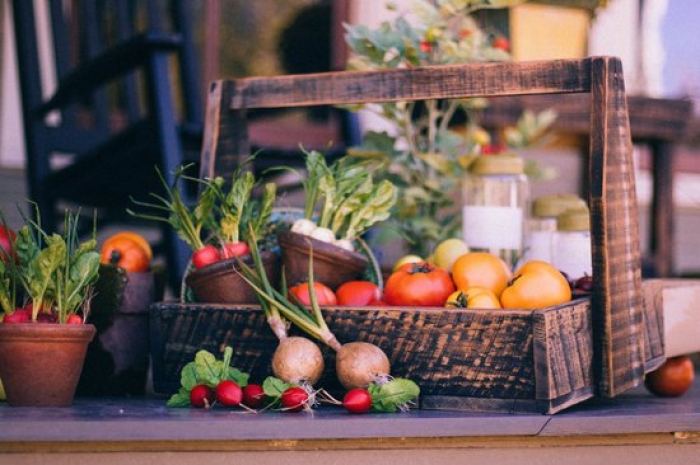 Don't worry about cooking that laborious Thanksgiving meal this year, the restaurants of SLO CAL will do all the cooking for you. Take the family up to Cambria for Monterey pines and apple pie or down to Pismo Beach for mashed potatoes with a view. Call ahead and make your reservations today for a Thanksgiving meal you won't forget (and even better - you don't have to cook).
APPLE FARM
2015 Monterey Street, San Luis Obispo
805-544-6100
12-9pm
Price: $40 per adult; $20 per child
Dine on traditional Thanksgiving fare and marvel at the beautiful Holiday decorations that adorn the Apple Farm. Check out the menu here.
MADONNA INN
100 Madonna Road, San Luis Obispo
805-543-3000
Noon – 10pm
Price: By menu item
Celebrate the Thanksgiving Day with a special holiday menu featuring Roast Duck, Honey Baked Ham, and Roast Tom Turkey, in addition to succulent classic entrees as Filet Mignon, North Atlantic Lobster and Lamb Chops. The Shops at Madonna Inn will be open for holiday shopping and enjoyment. Check out the menu here.
ROBIN'S RESTAURANT
4095 Burton Drive, Cambria
805-927-5007
1 - 8pm
Gather at Robin's on Thanksgiving Day between 1 - 8:00pm to enjoy a special Thanksgiving menu.
SEAVENTURE RESTAURANT
100 Ocean View Avenue, Pismo Beach
805-773-4994
1 - 6:30pm
Price: $47 for Adults; $25 for Children 12 and under
Enjoy your Thanksgiving meal steps from the sand in Pismo Beach at the SeaVenture Restaurant. Click here to view the menu.
Cafe roma
1020 Railroad Ave, San Luis Obispo
805-541-6800
Noon - 8pm
Price: $33 for Adults; $16.95 for Children
Put down those oven mitts and head over to Cafe Roma where you can enjoy traditional items with all the fixings but with an Italian twist. Click here to view the menu.
GARDENS OF AVILA RESTAURANT
1215 Avila Beach Dr., San Luis Obispo
805-595-7365
Price: $55 for Adults; $20 for Children 5-12; Free for Children under 5
Breathe in the cool crisp air of Avila Beach while enjoying a three-course Thanksgiving feast at the Gardens of Avila Restaurant at Sycamore Mineral Springs. Click here to view the delicious menu.
Cello Ristorante & Bar
2700 Buena Vista Dr., Paso Robles
805-369-2500
Price: $74 for Adults; $20 for Children under 12
Indulge at the Allegretto Vineyard Resort by dining on a Thanksgiving fare to remember at Cello. This four-course prix fixe menu will have your mouth-watering the second you make your reservation. Don't forget to leave room for pumpkin pie panna cotta or apple-walnut gelato with butterscotch cookies. View this year's tantalizing menu here.
Enoteca Restaurant & Bar
206 Alexa Ct., Paso Robles
805-238-2834
12-8pm
Price: $65 for Adults; $22 for Children under 12
Enjoy your Thanksgiving dinner in the heart of Paso Robles Wine Country. La Bellasera's Enoteca Restaurant & Bar is offering a three-course prix fixe menu including caramelized pork belly & sea scallop, traditional oven roasted turkey with the fixins' and warm callebaut chocolate cake, just to name a few. Click here for this year's menu.