Visit SLOC #MondayMinute with Talley Vineyards
- 3031 Lopez Drive, Arroyo Grande, CA 93420 (805) 489-0446 info@TalleyVineyards.com
By Jennifer Bravo
A Taste of Talley
Talley Vineyards is a family owned and operated winery in Arroyo Grande on the Central Coast of California known for producing premier estate grown chardonnay and pinot noir. Here are a few things you may not know about Talley…..
Tour & Picnic:
Not only does Talley offer daily tours of the El Rincon Adobe, Rincon Vineyard, winery, and barrel room but you can also savor a picnic at one of their THREE beautiful dog friendly picnic area's and play Ping Pong! Gourmet cheeses and local Edna Bakery breads are also available for purchase.
Taste:
If you are looking for more personalized and unique tasting experience then take part in:
·Talley's Sensory Pairing - A specialty flight paired with the perfect bite as you learn more about your palate and the rules of food and wine pairing.
·Seated Tastings in the Historic El Rincon Adobe – An extensive, 90 minute experience provides an in-depth tour of the estate and a private tasting in the Historic El Rincon Adobe of current release chardonnays and pinot noirs.
·Distinctive Menu – Taste exclusive, small production wines, such as single vineyard chardonnays and pinot noirs.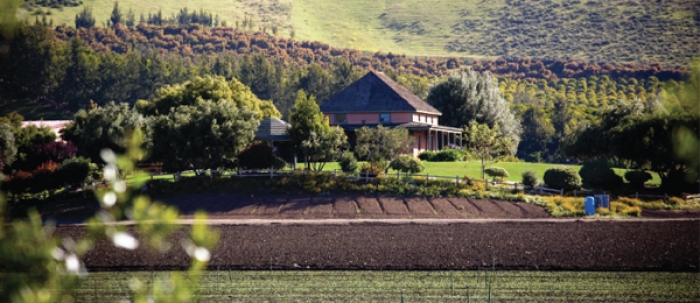 Growlers:
·Yes, growlers! Talley Vineyards tasting room now sells three wines available on tap. Purchase your refillable growler and enjoy these superb wines again and again.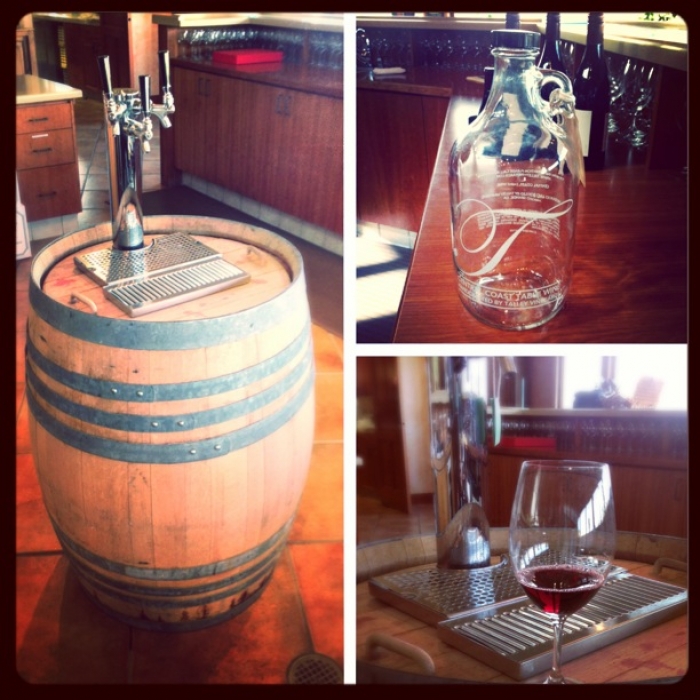 Sample Soil:
·The Rincon Room features a historical timeline of the Talley family's history farming in the area as well as samples of soil from each of the different vineyards. See how soils from the same vineyard but opposing hillsides differ.
Release Days:
·Taste the first sips of the highly anticipated Talley Vineyards Single Vineyard Chardonnays and Pinot Noirs. Enjoy flights of unique chardonnays and pinot noirs from different vineyards in the Arroyo Grande and Edna Valleys plus special selections of rare, older vintages while noshing on local cuisine and listening to live local musicians. Look forward to chardonnay release day in May and pinot noir release day in August.
Giving Back:
·Mano Tinta -The next time you enjoy locally produced wine or fresh fruits and vegetables, take a moment to appreciate the people who brought this bounty to your table. In San Luis Obispo County, we rely on thousands of workers to plant, care for and harvest the fruits, vegetables and wine grapes grown here. Mano Tinta is a charity wine produced by Talley Vineyards, in collaboration with others, to support The Fund for Vineyard and Farm Workers, an endowment that benefits farm workers in San Luis Obispo County.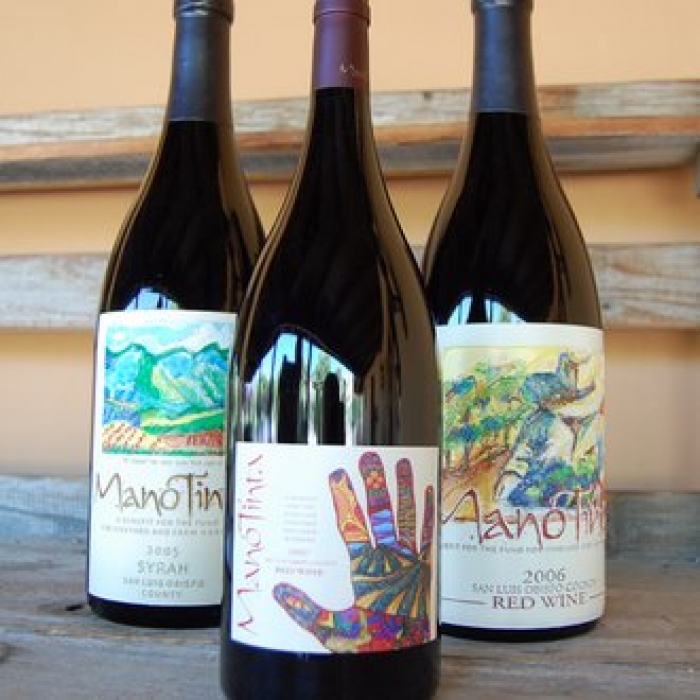 ·Marianne Talley Fun Run - The Marianne Talley Foundation is a nonprofit organization that was established in 1993 to fund scholarships for college-bound athletes from Arroyo Grande High School. The Fun Run was established as an annual fundraising event in 1994. The run is dedicated to honoring Marianne Talley's memory and her commitment to health, fitness and exercise.

Tunes at Talley:
·All summer long enjoy live music in the Talley Vineyards courtyard. Food for purchase from specialty, local food trucks, wine available for purchase by the glass, bottle or growler. Bring your lawn chair, wine glasses and sunscreen and plan to spend the afternoon at Talley Vineyards.
Holiday in the Vineyards:
·Enjoy an exciting evening featuring a variety of local vendors offering an array of unique holiday gifts. Shop to the sound of live acoustic music and enjoy appetizers paired with a specialty wine flight, plus exclusive wine discounts!
Content contributed by Christina Bailey. Please contact Talley Vineyards for dates, times and specifics of events as they are all subject to change.