by Jennifer Bravo
Winter in San Luis Obispo County (November through January) is unlike any other winter destination. Sure, it's a little cooler and days are shorter, but that doesn't stop us locals, who value each season, from taking advantage of the essence of the Central Coast all year long. Yes, we will hunker down a bit, cook up an aromatic soup and wait for spring to arrive, but we also get out and enjoy this less crowded time of year.
Visit SLOw County's Insider Guide to The 9 Coolest Outdoor Winter Activities
1. Walk among the Monarch Butterflies
·From late October to February, just a couple minutes south of Pismo Beach on Highway 1, thousands of monarch butterflies will cluster in the limbs of Eucalyptus trees. The butterflies form dense clusters, each hanging with its wing down over the one below it to form a shingle effect. This magnificent sight provides shelter from the rain and warmth for the Butterflies.
Insider tip: get the down-low on these beauties by looking through the telescopes and chatting with the docents.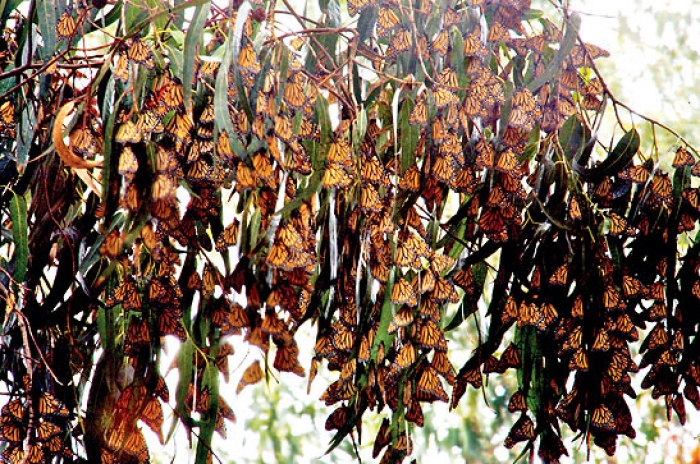 2. Stroll Cayucos Beach at Sunset
·Sunsets in the winter are dramatic, especially along the coastline of Cayucos. Temperatures do not dip too low and the skies are clearer and at their brightest. During low tide spot sea anemones and crabs in the tide pools, gaze out at the ocean, and in the distance to the South you have striking views of Morro Rock and to the north of the Estero Bluffs.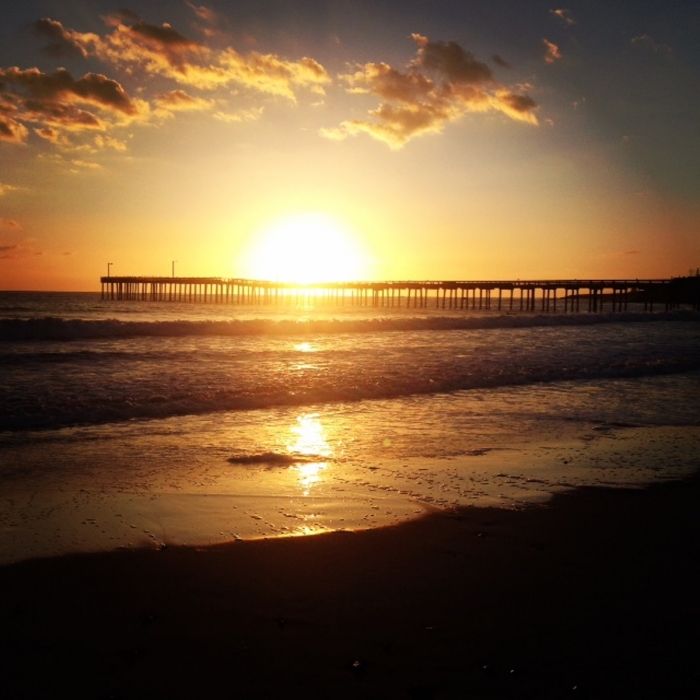 3. Elephant Seals in San Simeon
·On Highway 1 seven miles north of San Simeon, is home to about 17,000 animals. The area is open for viewing every day of the year and there is no admission. Males and females begin to arrive in November, mate and then yep, cute not so little elephant seal babies arrive. The beach is swarming with activity; it's quite the show.
Insider tip: strike –up a conversation with one of the docents for the real scoop.
4. Tall Ships and Lighted Boat Parade in Morro Bay
·Tall Ship Lady Washington which appeared in the motion picture, Pirates of the Caribbean, is a 112-feet long wooden replica of one of the first U.S.-flagged ships, will visit Morro Bay as well as the topsail ketch Hawaiian Chieftain. Walk-on tours take place December 3-7 also Adventure Sails December 6-7. Crews in 18th century costumes will be giving demonstrations, sea shanty singing and storytelling.
Insider tip: secure a spot along the waterfront to watch a procession of outrageously decorated lighted skiffs, yachts, fishing boats, sailboats and kayaks on December 6.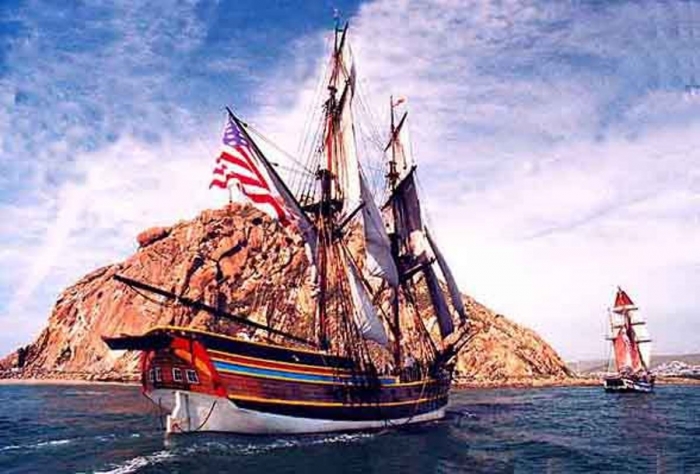 5. Go Camping at San Simeon Creek
·Camping is a year-round past time on the Central Coast. Check out this small campground hidden between Cambria and San Simeon and nestled in a riparian forest with a short walk to the beach. Take advantage of the many scenic trails, interruptive walks and a junior ranger program.
Insider tip: hidden just around a small point on the coastline is a secret black sand beach.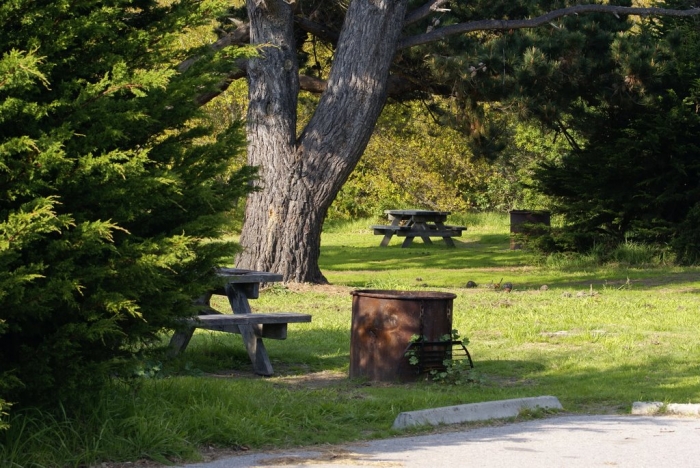 6. Enjoy the Art Walks and Farmers' Markets
·Art Walks in Paso Robles, San Luis Obispo, Pismo Beach and Morro Bay continue throughout the winter. Bundle up and walk through your favorite downtown to discover local artists, taste wine and listen to live local bands.
·The abundance of fresh produce never stops on the Central Coast. Farmers markets are year round so go pick-up some of your favorite winter veggies like kale, Brussels sprouts, chard, cauliflower and leeks.
7. Celebrate the Winter Solstice
·Sunday, December 21 marks an astronomical phenomenon, the shortest day and the longest night of the year. Sounds like a reason to get together with your friends, potluck or take a candle lit beach walk and celebrate!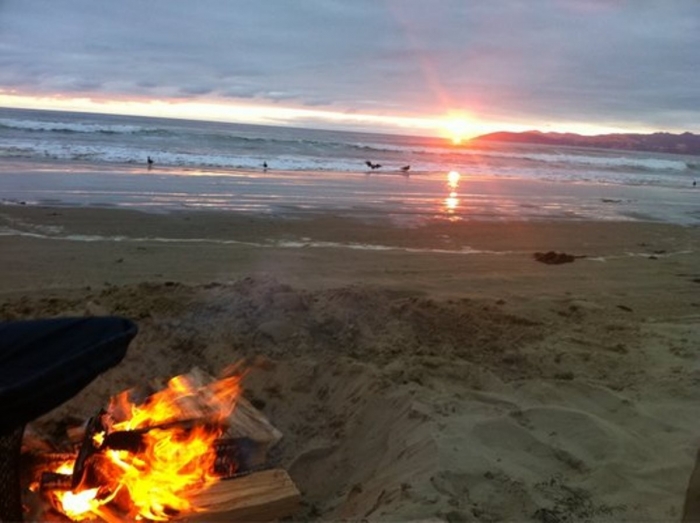 8. Chill out with a Polar Bear Dip
·Start your new year off with a quick dip in the pacific! This Cayucos tradition is a favorite for all on the Central Coast. Festivities start at 9:30am and the Dip is at noon.
Insider-tip: for even more fun dress-up with friends and family in flamboyant splashy outfits!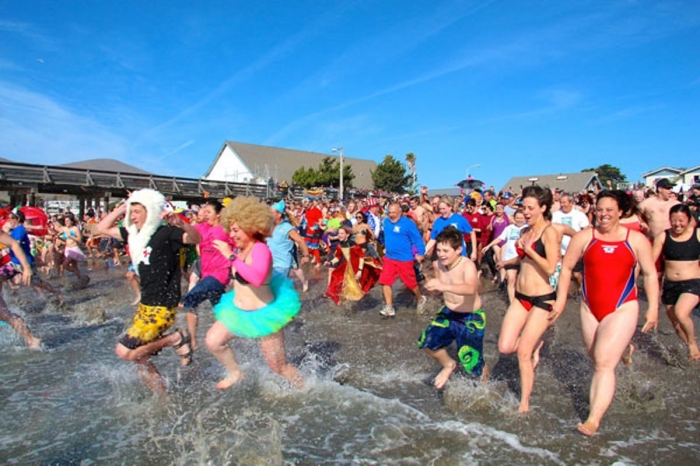 9. Get a Bird's eye view during the Morro Bay Bird Festival
·January 16 -19 in Morro Bay you will find self-guided tours, family friendly and low cost events that highlight eco-tourism wildlife conservation and awareness with over 200 species being sighted!