ARTS Obispo's Poetry Out Loud Team
at
April's San Luis Obispo Farmers' Market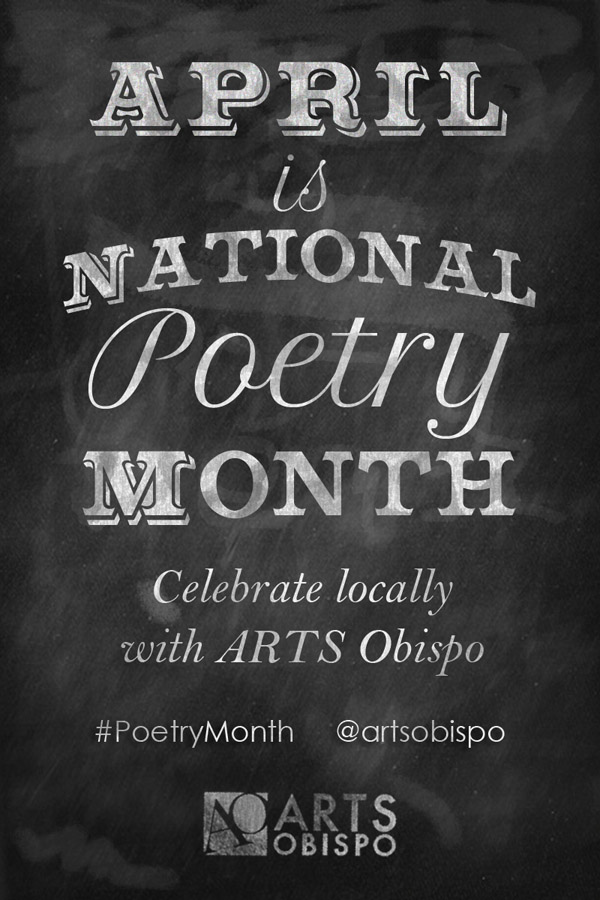 One of the ways ARTS Obispo will be celebrating National Poetry Month is by making poetry flags at the SLO Farmers' Market throughout the month of April.

We could use your help by:

* Stopping by the booth and writing a poem on a piece of fabric
(The fabric pieces will be sewn together to make the flags!)
* Donating gently used poetry books
(Books will be given out during the Market)
* Donating fabric/fabric remnants
(You guessed it, we need fabric to make the flags. We will take any color or type of fabric)
* Donating thread
(How did you think we were putting this together?)

Drop off donations 10am to 4pm Monday through Friday at the ARTS Obispo office at 1123 Mill St., SLO, and plan to stop by the booth on April 4th, 11th,18th, and/or 25th!