This coming Saturday,
Jack Creek Farms
on Highway 46 West will be holding a special "Threshing Bee" from 10 - 1 PM.
Jack Creek Farms is a great place for kids and parents. There is a very cute store on site, selling fresh heirloom fruits and vegetables, and a wide variety of jams, jellies, preserves, honey etc.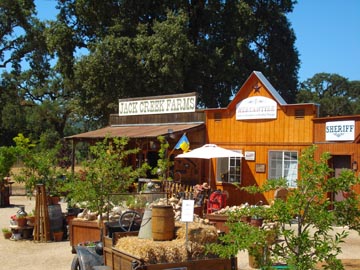 The event is free. There is a petting zoo on site. It will even be possible to buy a bucket of wheat "threshed" right in front of you! (It don't get any fresher than this, folks.) There will be an antique threshing machine and some other antique equipment as well. There is live music and BBQ.
Housekeeping details: Technically, this part of the highway is considered Templeton, but it is effectively "Paso Robles". It is not too far from Cambria and the intersection of Highway 46 West and Highway 1. (This is a very scenic section to drive - with wonderful views of the ocean form the crest.) If you're wine tasting with young kids, this is a great break that they will enjoy - and you'll like it too. It can often be warm there in summer. Also note: this is Jack Creek Farms, which is not the same as Jack Creek Winery.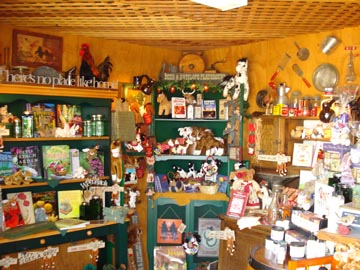 Store interior. This is NOT your parents Farm Stand experience.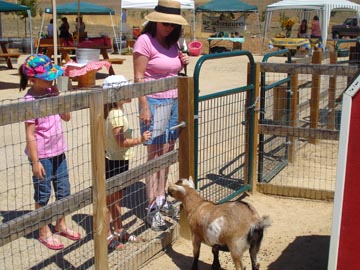 Petting Zoo - Kids about to play with kids.