CONTACT:
Linda Sanpe
iParker Sanpei & Associates
(805) 543-2288
Linda@ParkerSanpei.com
www.ParkerSanpei.com
Dana Smith
Dadascope Communications for Sunset
(510) 524-2066
Dana@DadaScope.com


Paso Robles Wine Country and SLO Vintners Join Sunset SAVOR the Central Coast 2011

San Luis Obispo County Wine Industry Unites for Second Annual Destination Food and Wine Event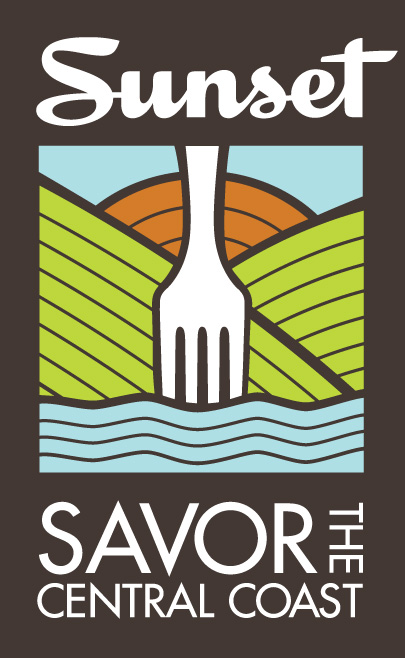 San Luis Obispo, Calif. (July 11, 2011)- Paso Robles Wine Country (www.pasowine.com) and SLO Vintners (www.slowine.com) have announced participation with Sunset magazine (www.sunset.com) at Sunset SAVOR the Central Coast, September 29 - October 2, 2011, in San Luis Obispo County. The two wine regions will be participating in many facets and auxiliary events including agricultural tours and winemaker dinners, as well as in the Marketplace within the Main Event on Saturday and Sunday.

"With the surge of great winemaking both in Paso Robles and South SLO County, the region is the perfect spot for Sunset to hold an event celebrating great wine and food. We want to bring our coverage to life-give our readers a chance to get out and discover the talent and abundance we're so excited about on this part of the Central Coast," said Sunset Wine Editor, Sara Schneider.

On Saturday, October 1 the Paso Robles Downtown City Park will be transformed into a site of illuminated reverie featuring farm to table cuisine from local chefs and world-class Paso Robles wineries during Paso Glow: A Culinary Experience. The evening begins with welcoming white and Rose wines complemented by hand-passed hors d'oeurves to tempt the taste buds. Winemakers and guests then sit down to enjoy a decadent five course meal paired with special wines. Each table is hosted by a Paso Robles winery allowing Paso Glow guests to dine with winemakers and proprietors while they "glow" under the moonlight in the Downtown Park.

"Paso Robles Wine Country is California's third largest and fastest growing wine region located within the heart of the Central Coast," said Stacie Jacob, executive director of the Paso Robles Wine Country Alliance. "We are thrilled to showcase the world-class wines of Paso Robles with the award-winning wines of San Luis Obispo within an event that is dedicated to 'savoring' California's gem."

Another option for Saturday evening is San Luis Obispo's Mission Heritage Dinner. This dinner in the Mission Plaza is located in the heart of the hip, urban town of San Luis Obispo (SLO). Join the winemakers of SLO Wine Country and five local chefs as they pay tribute to the heritage of farming in the mission days. Savor creative cuisine using popular farmed ingredients from the past to create a contemporary menu with modern flair. The ambiance surrounding San Luis Obispo is so distinct that there's even a name for it: "The SLO Life." The pace is different here, unhurried and unscripted, with a farm-to-table lifestyle, and a cultural emphasis on creativity and hospitality and that's exactly what this dinner is all about.

The wineries will also be showcased at the Main Event at Santa Margarita Ranch, the largest gathering during Sunset SAVOR the Central Coast 2011. Visitors can taste wine from over 200 Central Coast producers, indulge in delicious dishes prepared by over 30 chefs using local ingredients, walk the specially-planted 2-acre kitchen garden, sit in on seminars conducted by Sunset's expert editors, and wander the 20,000 square-foot pavilion celebrating all things Central Coast.

Sunset magazine has partnered with the San Luis Obispo County Visitors & Conference Bureau to host Sunset SAVOR the Central Coast. For more event information and ticketing, visit www. www.SavorCentralCoast.com or call (800) 768?6653. Become a fan on Facebook: www.facebook.com/SavorCC, or follow us on Twitter (@SavorCC). Ticket proceeds and sponsorships are considered donations to the San Luis Obispo County Visitors & Convention Bureau, a 501 c 6 non?profit tourism organization promoting San Luis Obispo County.

About San Luis Obispo County Vintners
The Paso Robles Wine Country Alliance represents wineries, growers and businesses in Paso Robles Wine Country. Centrally located between San Francisco and Los Angeles, along California's Central Coast, Paso Robles Wine Country is California's fastest growing wine region. It encompasses more than 26,000 vineyard acres and more than 200 wineries. For more information visit www.pasowine.com.
The San Luis Obispo Vintners Association represents wineries and partnering businesses in and around SLO Wine Country. The wineries of SLO Wine Country are mainly small, family-owned operations that produce artisan wines and serve them with a welcoming spirit. Consequently, the wine tasting experience of SLO Wine Country is uniquely intimate and relaxed. For more information visit www.slowine.com.

About Sunset magazine
Sunset magazine is the premier guide to life in the West, covering the newest and best ideas in Western home design and landscaping, food and entertaining, and regional travel in 13 Western states. Sunset and www.sunset.com are part of the lifestyle group of magazines and websites published by the Time Inc. Lifestyle Group.

About the San Luis Obispo Visitors & Conference Bureau
The San Luis Obispo County Visitors and Conference Bureau promotes San Luis Obispo County through advertising, marketing, public relations and group sales. Its member base is comprised of over 500 tourism industry-related businesses including lodging properties, restaurants, wineries, golf courses and retail stores. For more information on the VCB, please visit www.SanLuisObispoCounty.com or contact Molly Morrison Cano at (805) 781-2531 or mollym@SanLuisObispoCounty.com.