A Perfect Day in Pismo Beach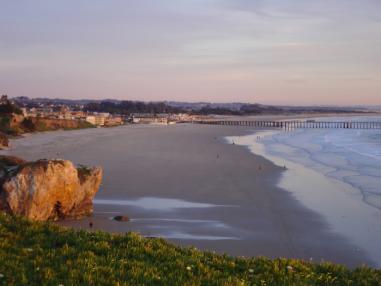 Pismo Beach is a gem of a beachtown in San Luis Obispo County and if we could, we would shout it from the rooftops for all to hear. But now, we don't have to, because Sunset Magazine featured Pismo Beach in their January 2016 edition! In the article found on page 32, you'll find an itinerary for the perfect day in Pismo Beach. From visiting the Monarch Butterfly Grove to exploring some of the best sea caves in the world, eating at unique restaurants and wine bars, and (of course) hiking up to view the entirety of Pismo Beach from the soon-to-be opened, Pismo Beach Preserve.
Grab yourself a copy today and start planning your next vacation to Pismo Beach and San Luis Obispo County!