Putting a Ring on It in SLO County: An Insider Perspective
By: Brendan Pringle
As a San Luis Obispo County native, I have realized that this area is not only one of the most romantic places to spend time with the one you love, but also a wonderful place to experience the most important early milestones of your life together.
From putting a ring on it to saying "I do," San Luis Obispo County has played a special role in the events leading up to our summer wedding.
Popping the question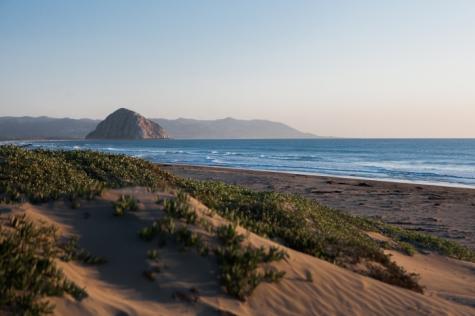 With so many great memories throughout the County, it was hard to choose the perfect venue to pop the question. I wanted to find a place that was meaningful to us, and one that we would remember from that day forward. Since Morro Bay has always been one of our favorite places to visit, I decided to get down on one knee at the majestic Morro Strand Beach. The trail from the parking lot to the beach offered the perfect opportunity to set the stage before we reached the sand. With the backdrop of waves crashing against the rock and a light breeze gently blowing her hair, I asked her the only question that was on my mind.
It was a tough sell, but she said yes.
We celebrated by going to one of her favorite Mediterranean restaurants in San Luis Obispo County, Oasis Restaurant in San Luis Obispo, where we talked about our future over some delicious baba ghanoush and Middle Eastern tea.
Picking the right ring
Ring shopping is tougher than it sounds. With so many factors involved—the style of the ring, the amount of bling, the setting, and of course, the amount of gossiping that commences as soon as it's on the finger, finding the right wedding ring can be one of the most difficult decisions that you make as a couple.
My fiancée wasn't interested in perusing the local jewelry store for her ring. She wanted one that fit her antique, shabby chic tastes and one that she would wear not because of the gem size, but because it stood out. Plus, who can compete with the Kardashians' monumental stones, anyway?
San Luis Obispo County offers some of the best antique stores on the Central Coast. We decided to check out the rings at Rich Man Poor Man Antiques in Cambria—a place where my fiancée had always dreamed of choosing her ring. The selection of unique, turn-of-the century rings there was almost overwhelming, and within a few minutes, she had selected the ring of her dreams. Afterward, we headed to Linn's Bakery for a delectable brunch.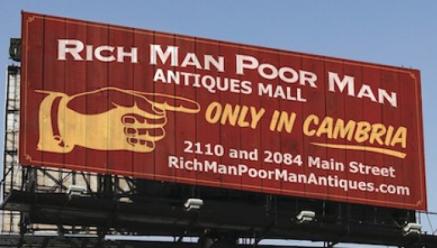 Picking the right venue
Some words of wisdom to future grooms: let her pick the dress before she picks the venue. It may sound silly—and believe me, a lot of things about weddings can be silly from the guy's point of view—but weddings are all about following a theme, and colliding themes can spell disaster. It's critical that the dress matches the venue.
With this in mind, we chose Madonna Inn for its elegance, as well as its eclectic charm, its beautiful ballroom, and great food. The venue is incredibly pink, but that only adds to its romantic allure and colorful palette. Since her dress is fit for a princess (or so I hear!), finding an elegant venue was key. There are so many types of venues from which to choose throughout San Luis Obispo County (ranch, barn, golf course, historic, and ballroom), so allowing her to pick the dress helped us narrow down the options.
While the wedding is still a few months away, we know that we will continue to cherish these SLO County memories throughout our married life.