Dana Smith
(510) 682-3141
dana@dadascope.com
Rena Ramirez
(415) 513-5883
rena@dadascope.com
Rematch of Sunset's California "Food Town Smackdown" to Take Place at
SAVOR the Central Coast this Fall

Top Talent from San Francisco and Los Angeles to "Meet in the Middle" to Battle it Out for
Ultimate California Honor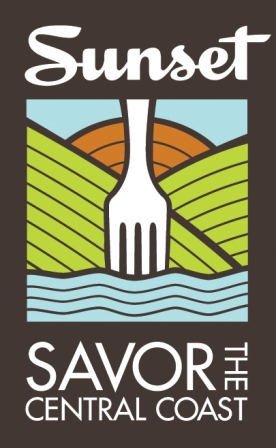 Menlo Park, CA (June 27, 2011)- In what many in the food world would consider a major upset, Los Angeles has been named California's Best Food City in the July issue of Sunset magazine (www.sunset.com), edging out rival San Francisco with a mere one point lead. LA clinched the title thanks to its "Star Wattage," "New Ideas," and "Variety/Diversity." With LA just squeaking by, Sunset has declared a rematch: "LA vs. SF: Food Town Smackdown" has been scheduled for October 2nd as part of Sunset's destination food & wine event, SAVOR the Central Coast, taking place September 29-October 2 throughout San Luis Obispo County. The dedicated theme of this smackdown: cocktails.
"We are so excited to have top mixologists from California's two great food cities 'meet in the middle' and on neutral ground to settle this rivalry," said Katie Tamony, Sunset editor-in-chief. "The cocktail renaissance in both cities is red-hot and we're looking forward to seeing fans rally around their hometown favorites!"
"LA vs. SF: Food Town Smackdown" will take place the afternoon of October 2 and will feature celebrity mixologists from each city competing in front of a live audience. The competition will be judged by an expert panel, including Sunset food editor, Margo True, LA Weekly's Jonathan Gold, and tablehopper.com's Marcia Gagliardi. At the end, a new champion will be declared.
More information about the contestants and their cocktails will be announced in the coming weeks. For more information about all of the Western regional "Food Fights" featured in Sunset's July issue, see the July 20 press release titled "FOOD FIGHT! Sunset Declares Los Angeles, Seattle, Denver, and Phoenix-Scottsdale Winners of Best Food City 'Smackdowns'." Or, go to Sunset's website.
"LA vs. SF: Food Town Smackdown" will be a part of SAVOR's Main Event, which is being held at the historic Santa Margarita Ranch. The centerpiece of Sunset SAVOR the Central Coast 2011, the Main Event will celebrate the flavors of the good life on the Central Coast: Gardening seminars, food and wine pairings, discussions on sustainability, backyard farming exhibits, and cooking demonstrations featuring celebrity chef, Cat Cora. In addition, the Sunset SAVOR the Central Coast 2011 weekend will offer a host of adventure tours, celebrations, and farm-to-table meals to bring the beauty and bounty of California's Central Coast vibrantly to life, including:
• VIP Reception and Opening Night soirée at Hearst Castle on Thursday, September 29
• Sunset Western Wine Awards Gala on the Pismo Beach Pier, Friday, September 30
• Paso Glow culinary experience in Paso Robles' City Park where local chefs and farmers join Cat Cora to celebrate the Central Coast under the moon on Saturday evening, October 1
• "SAVOR the Mission Plaza," an al fresco dining experience in the heart of SLO Mission Plaza, featuring San Luis Obispo County's best chefs and wineries, Saturday evening, October 1
• Kayaking the Morro Bay Estuary, hiking Montaña de Oro State Park, hot-air-ballooning over Paso Robles wine country, and much more.
Tickets for the Sunset SAVOR the Central Coast 2011 event are on sale at www.SavorCentralCoast.com and will also be available at Farm Supply outlets starting July 5.
Sunset magazine has partnered with the San Luis Obispo County Visitors & Conference Bureau to launch Sunset SAVOR the Central Coast 2011. For more event information and tickets, visit www.savorcentralcoast.com, or call 800?768?6653. Become a fan on Facebook: http://www.facebook.com/SavorCC, or follow us on Twitter (@SavorCC). Ticket proceeds and sponsorships are considered donations to the San Luis Obispo County Visitors & Convention Bureau, a 501 c 6 non?profit tourism organization promoting San Luis Obispo County.
About Sunset magazine
Sunset magazine is the premier guide to life in the West, covering the newest and best ideas in Western home design and landscaping, food and entertaining, and regional travel in 13 Western states. Sunset and www.sunset.com are part of the lifestyle group of magazines and websites published by the Time Inc. Lifestyle Group.
About the San Luis Obispo Visitors & Conference Bureau
The San Luis Obispo County Visitors & Conference Bureau promotes San Luis Obispo County through advertising, marketing, public relations and group sales. Its membership base is comprised of over 500 tourism industry-related businesses including lodging properties, restaurants, wineries, golf courses and retail stores. For more information on the VCB, please visit www.SanLuisObispoCounty.com or contact Molly Morrison Cano at 805.781.2531 or mollym@sanluisobispocounty.com.